February 20, 2014
Exclusive New Sicily Tours for Foodies, Culture Lovers and More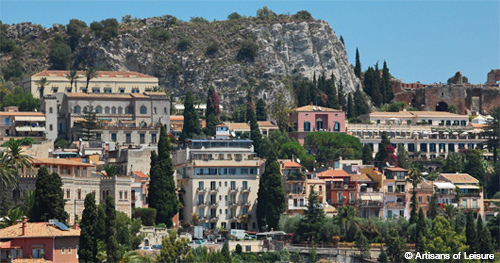 Lunch with a duchess in her seaside palazzo. A private cooking lesson with a renowned Sicilian cookbook author. Meeting a member of the Italian royalty and touring her exquisite Mediterranean garden. These are a few of the exclusive culinary and cultural experiences included in our all-new 2014 private Sicily tours.
The tours define the best of Sicily's culture, cuisine and style, and offer our travelers insider access to the most interesting people, places and experiences on the island.
Other special interest activities include private wine tasting at renowned vineyards, archaeologist-led tours of ancient ruins and other UNESCO sites, street food tours in Palermo's markets, naturalist-led four-wheel drive tours on Mount Etna, private yacht excursions, visits to local farms and olive oil estates, touring the Baroque cities, watching sea salt harvesting, researching family history, and shopping for high-quality ceramics and jewelry.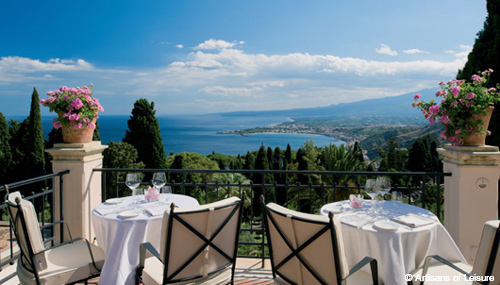 Artisans of Leisure's 2014 private Sicily tours include:
A Week in Sicily
Highlights of Sicily
Luxuries of Sicily
Journey Through Sicily
Garden Tour of Sicily
Culinary Tour of Sicily
Artisans of Leisure can also customize tours to combine Sicily with mainland Italy, Greece and other destinations in the region.
Click here to view a slideshow featuring Artisans of Leisure's style of travel in Sicily.
Visit the Artisans of Leisure website to view our recommended private tours, or contact us to start planning a customized tour.
Destinations: Europe, Italy, Sicily
Tags: art, Baroque cities, beach resorts, cooking, cooking classes, culinary tours, family travel, farms, food, garden tours, gardens, Italy tours, luxury, luxury Sicily tours, luxury tours, Mediterranean, Mt. Etna, ruins, Sicily tours, street food tours, UNESCO, wine