January 6, 2012
Just Back: Russia
An Artisans of Leisure travel expert recently returned from Russia. Here are a few highlights from her trip.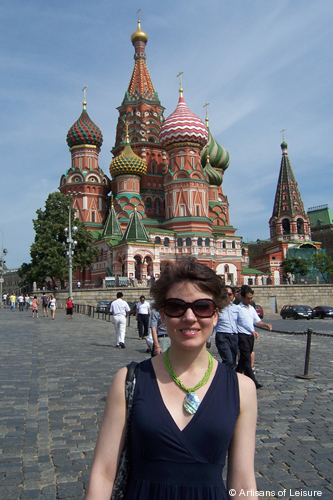 Most memorable meal: Café Pushkin in Moscow. This is a great place to sample traditional Russian fare such as borscht or pelmeni, which are dumplings with various fillings. My meal of mushroom pelmeni was delicious in its simplicity: topped only with a drizzle of olive oil and served with sour cream.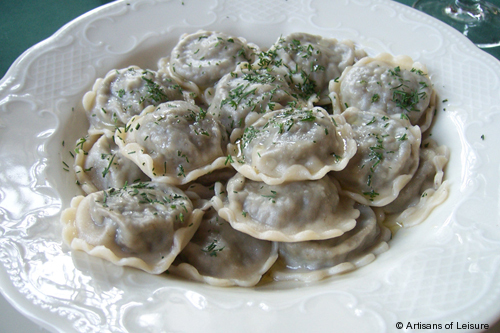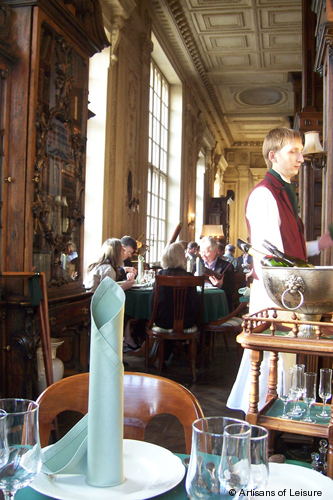 Touring highlight: Private access to the Amber Workshop at Catherine's Palace in Pushkin, just outside St. Petersburg. Having a look behind the scenes was really memorable. I have new appreciation for the precision and craftsmanship that goes into maintaining and restoring the phenomenal décor throughout the palace.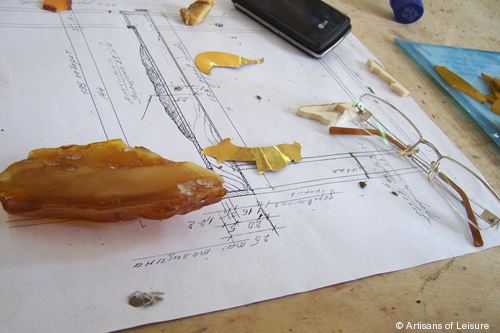 Cultural travel "must" when in Russia: Ballet. If you have the opportunity to attend a performance of ballet (or opera) at one of Russia's landmark venues, such as the Bolshoi or Mariinsky, do take advantage. I will never forget my view of  The Sleeping Beauty from our box seats in Saint Petersburg.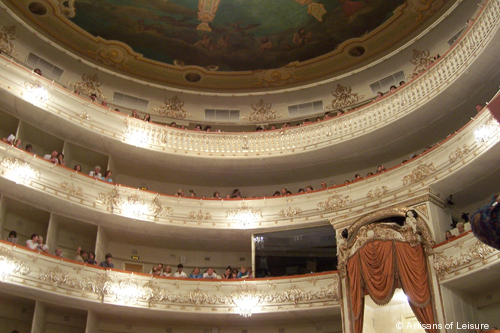 Living like royalty: In St. Petersburg, The Grand Hotel Europe makes it feel as though you are living as Russian royalty once did. I found remarkable similarities between my suite at the hotel and the opulent palaces I toured each day. Though the hotel is full of remarkable antiques, it feels anything but tired. A recent renovation updated all fixtures and technology, not to mention the common spaces, such as its bright mezzanine café.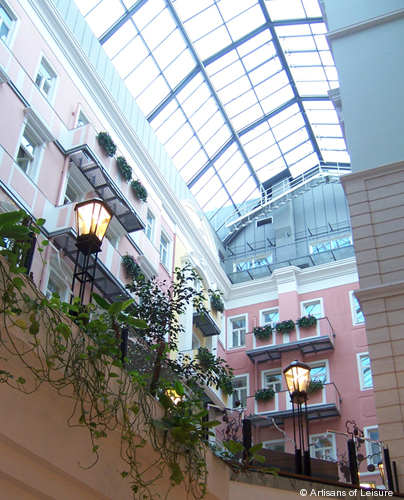 Favorite souvenir: I found these Jewish-themed matryoshka (nesting dolls) at St. Petersburg's Grand Choral Synagogue. Traditional matryoshka of varying sizes and qualities can be found anywhere in Russia, but these dolls conveyed a sense of humor that I couldn't resist.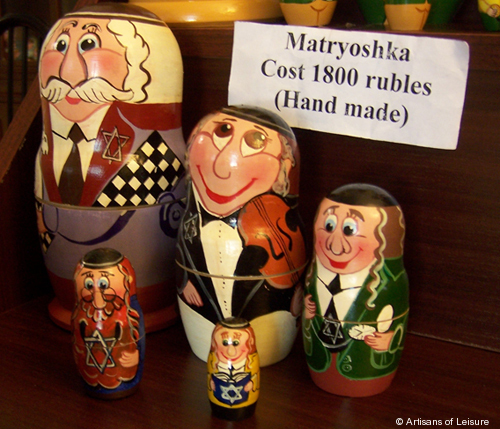 On Russian cathedrals and design: The sparkling opulence of the Peter & Paul Cathedral (located within the Peter & Paul Fortress in St. Petersburg) is typical of the cathedrals I toured in Russia. Each site's color and detail seemed more elaborate than the last! Photos don't do it justice.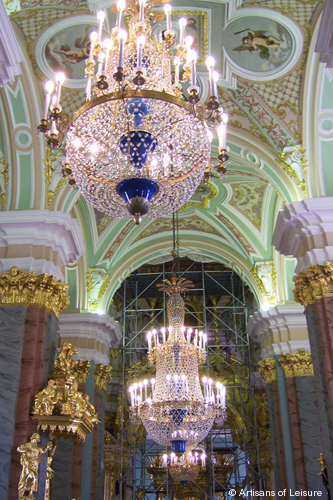 Favorite place for a drink: The Ritz-Carlton, Moscow has a rooftop bar with an unbeatable view of Red Square and the Kremlin.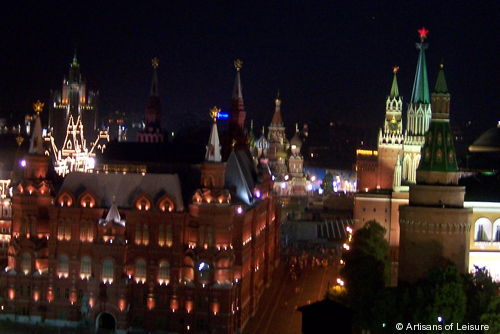 Most appreciated: Having amazing guides. I loved learning about the history of everything I saw. For example, I learned that Catherine the Great had a reputation as a lover of art and education. It was she who oversaw the Russian Enlightenment of the 18th century. Her influence is obvious throughout the grounds of Catherine's Palace, including this Chinese statue outside its gates.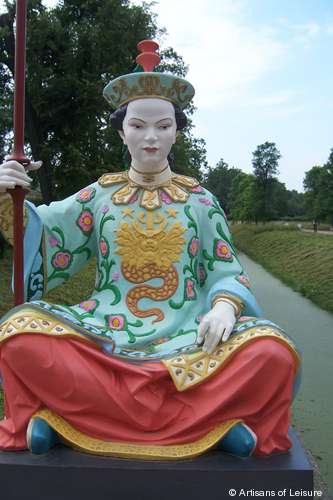 Insider tip: I did a hard-hat inspection of the future Four Seasons Hotel Lion Palace in Saint Petersburg, and it promises to be a spectacular addition to the city's hotel options. I especially loved the sun-drenched winter garden, which will be available for dining all day.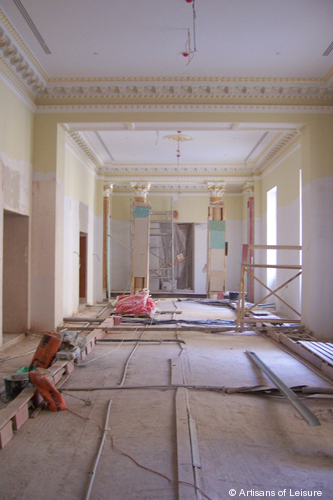 To learn more about what Artisans of Leisure can arrange for your private tour of Russia, view our recommended Russia tours, or contact us at 1-800-214-8144.
Tags: art, ballet, design, Jewish tours, luxury hotels, luxury Russia tours, Moscow, palaces, private tours, restaurants, Russian food, shopping, St. Petersburg, travel experts