June 28, 2011
Quiet time in St. Petersburg, Russia
One of our favorite hotels in Russia is the Hotel Astoria, in St. Petersburg.
The minute you arrive and are greeted by the doorman, you're made to feel right at home. The staff is very friendly and professional, and they are eager to assist in any way they can.
The Astoria is elegant and cozy. The rooms are very comfortable, and with parquet floors and a mix of modern and period furniture, feel more like a lovely apartment than a typical hotel room. Fantastic views of St. Isaac's Cathedral certainly add to the wow factor!
The hotel has several dining options. If you have to choose just one, make it Davidov, among our favorite restaurants in Russia. We recommend their mushroom pelmeni (delicate dumplings), solyanka (a savory meat soup), sturgeon with caviar sauce and golubtsy (savoy cabbage stuffed with braised veal and rice). The restaurant also has good vegetarian options.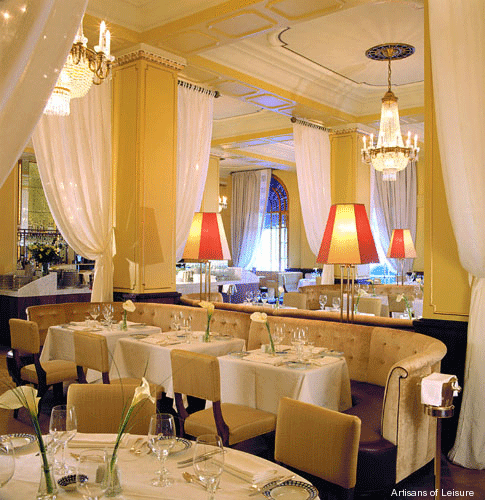 The hotel's central location makes it ideal for touring beautiful St. Petersburg with one of our expert private guides. In addition to in-depth touring of cultural highlights, our luxurious private tours of Russia  can also include optional activities such as performances at the Mariinsky Theatre, private after-hours visits to the Hermitage Museum, private cruises along the canals that crisscross the city, exclusive meals in palaces with private concerts, a behind-the-scenes tour at Peterhof, and much more.