April 10, 2009
Incredible Folk Art, Food & Ruins in Oaxaca, Mexico
Oaxaca is one of our favorite cultural destinations in Mexico. It is known for its fantastic food (think mole sauces, chocolates and cheese!), impressive Zapotec and Mixtec ruins, a thriving art and gallery scene, and interesting local markets and craft villages in the valleys surrounding the city.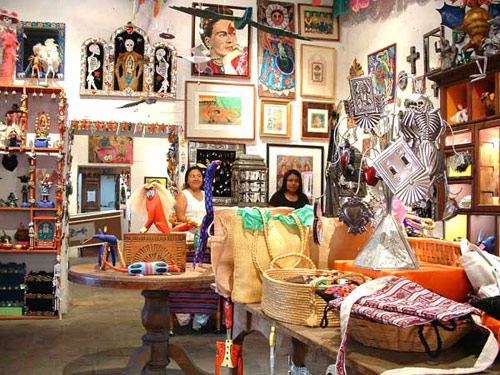 With its quaint cobblestone streets and colorful colonial architecture, Oaxaca is also one of Mexico's most charming cities. Many of the streets in the city's historical center are pedestrian-only and with the high number of galleries, interesting museums and folk art shops, Oaxaca can be an art lover's paradise.
One of our favorite types of Oaxacan folk art is the whimsical alebrijes–brightly-painted, animal-like creatures. In other areas of Mexico, alebrijes are made of paper-mache, but the Oaxacan variety are typically carved from wood. The highest-quality pieces are intricately carved from one piece of wood and are painted with very fine detail.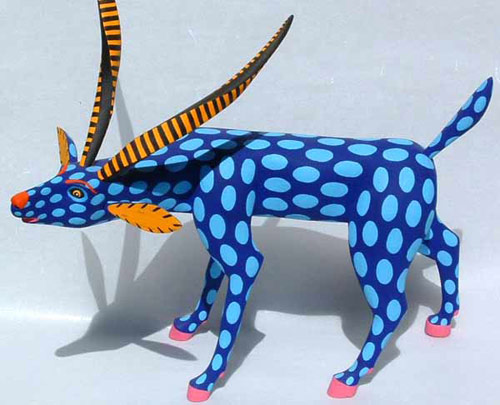 For those who are interested in visiting an alebrijes studio and seeing the process first hand, we bring them to the home of a family renowned for their craft. There, one can watch the process of wood carving, drying, mixing of natural dyes and painting. Each member of the family specializes in a different task and altogether it can take months to complete just one piece. Costs range from a few dollars for a small piece made by the children who are learning the art, to several thousand dollars for larger, custom pieces made by the masters in the family.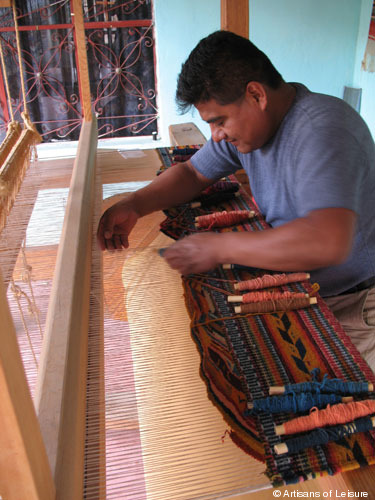 We also arrange private excursions to the nearby Valles Centrales to meet noted artisans in the villages. Each village specializes in a different craft such as barro negro (black pottery), tapetes (woven rugs), and wood carvings. Our tours also include stops at the colorful outdoor artisan markets that take place throughout the valley each day, as well as sidewalk art fairs in Oaxaca.
Our luxury tours of Mexico include accommodation in Oaxaca at the Camino Real Oaxaca. Considered the top hotel in Oaxaca, the Camino Real is housed in a former convent.
Destinations: Mexico
Tags: alebrijes, architecture, art fairs, art tours, Artisans of Leisure, authentic culture, Camino Real Oaxaca, cheese, chocolate, craft villages, crafts, cultural journeys, cultural tours, cultural travel, folk art, food, galleries, luxury, luxury hotels, markets, Mexican, Mexico art tours, Mixtec ruins, museums, Oaxaca, Oaxaca tours, Oaxacan artists, pottery, private tours, rugs, shopping tours, tour operators, travel, trips, Valles Centrales, wood carvings, Zapotec ruins