May 25, 2008
The Cultural Highlights of Peru
We recently returned from a visit to the cultural highlights of Peru, including Lima, Cusco, Sacred Valley, Machu Picchu, Arequipa and Colca Canyon.
We began in Cusco, a UNESCO World Heritage Site and former Inca capital. Artisans of Leisure's Peru tours feature in-depth cultural touring of the highlights of Cusco, including visiting artisan workshops and art galleries, touring museums and nearby Inca ruins, meeting with local experts, reservations at top restaurants and more.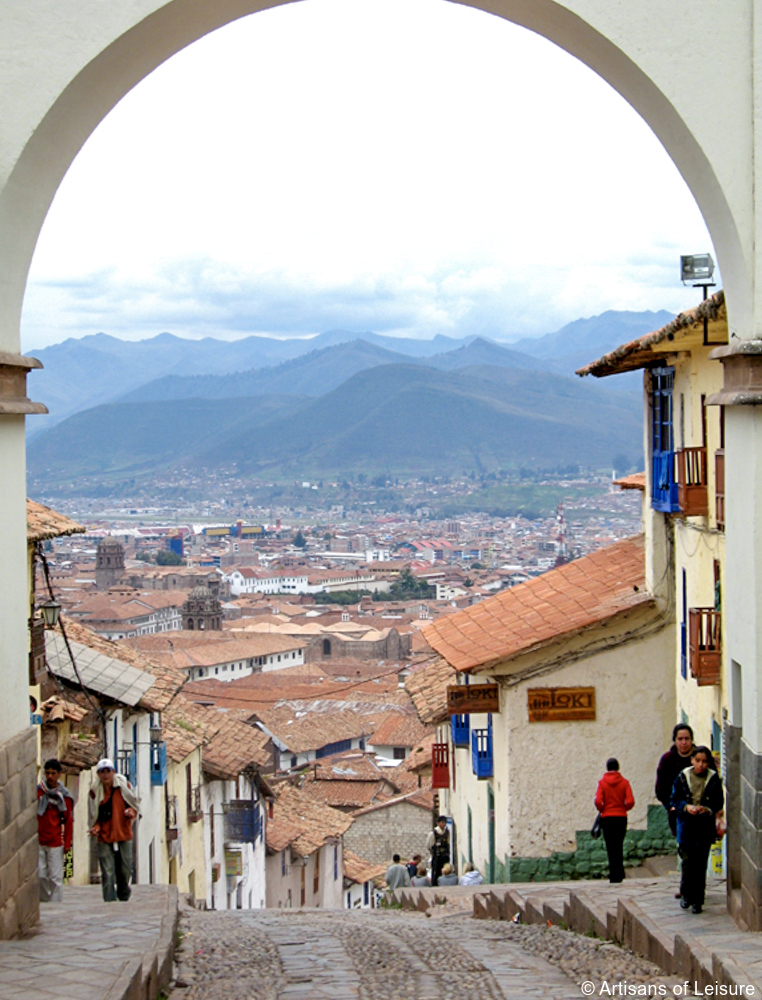 Artisans of Leisure tours are carefully planned to avoid the crowds and the regular tourist circuits. In the Sacred Valley, we take our travelers to visit a market frequented by local villagers. The markets are filled with produce such as maize, potatoes (there are over 3,000 varieties of potatoes in Peru), and chicha (fermented maize beer).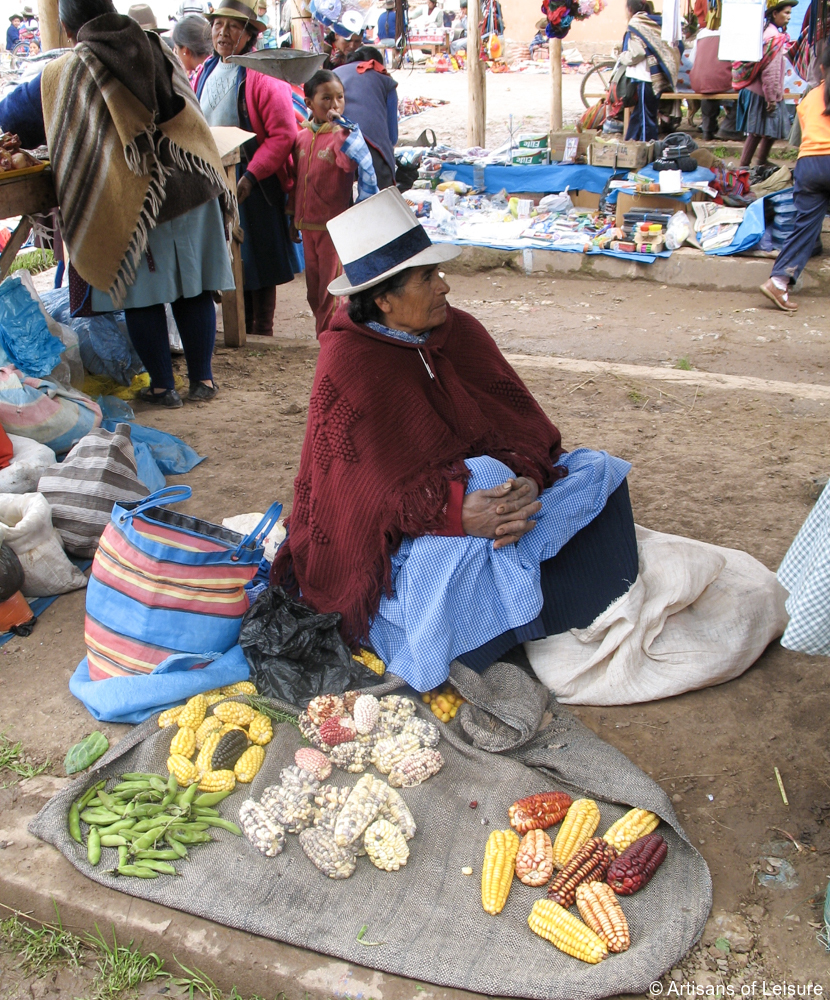 Travelers can still see people bartering instead of using money.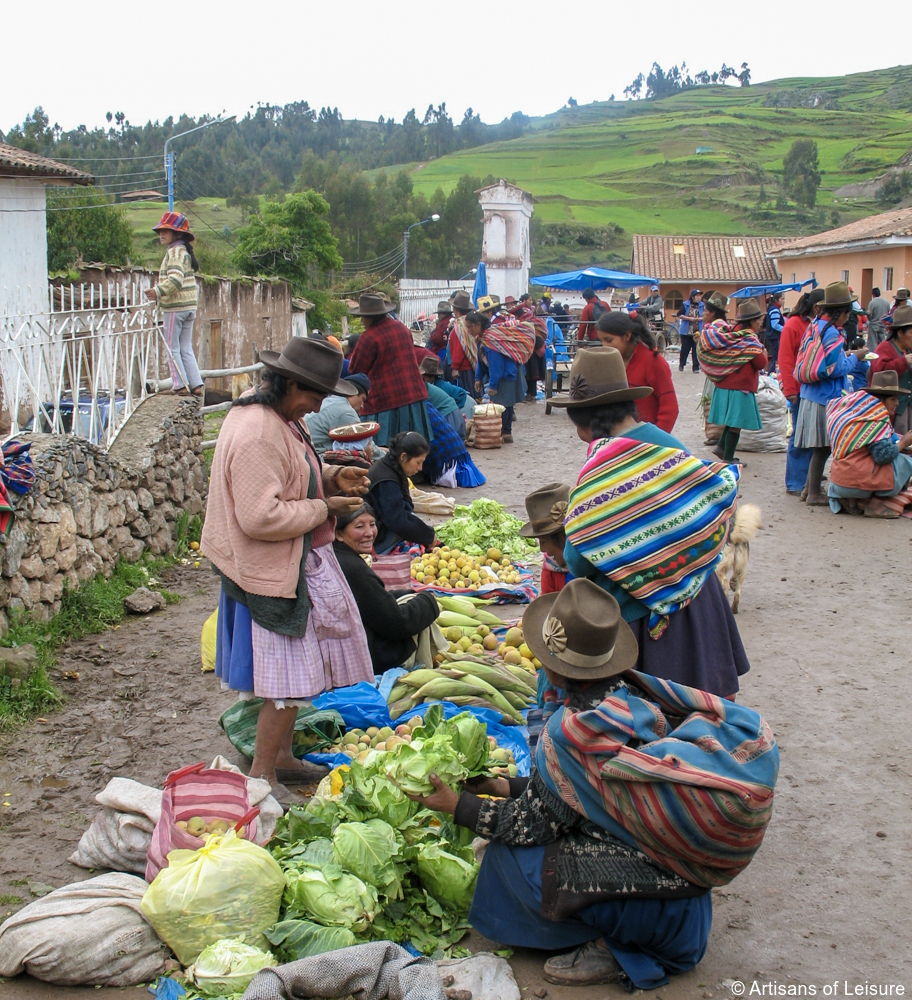 Our Artisans of Leisure guide explained the local herbs sold in the market such as huacatay, a key flavor in many Andean dishes, and muña, a wild mountain mint used frequently in teas and for herbal remedies.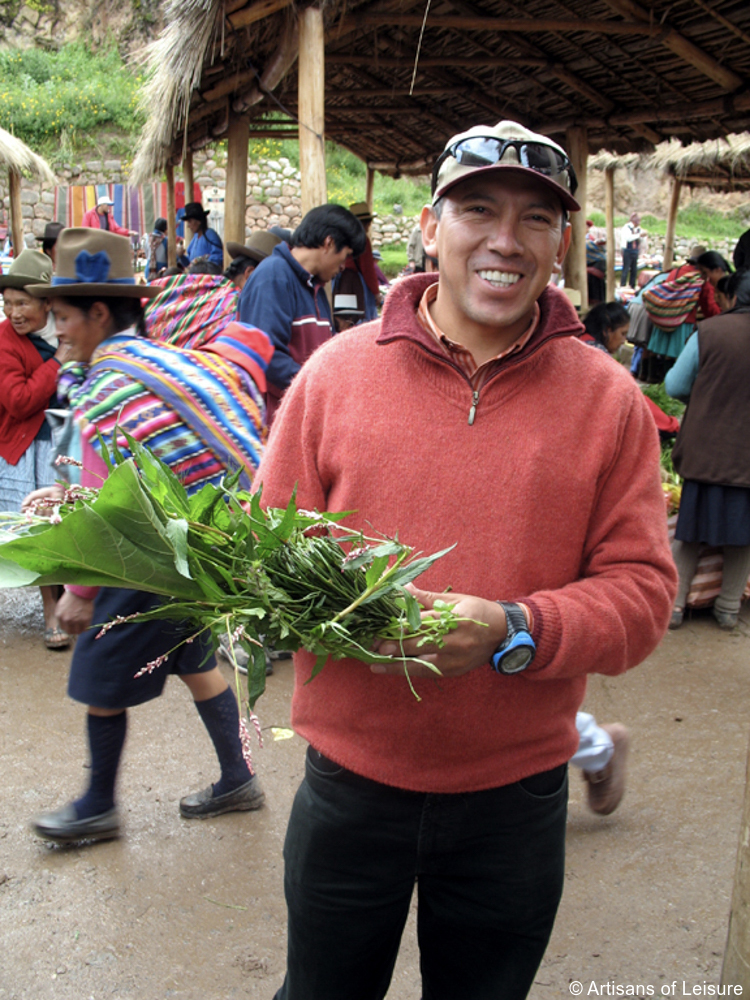 We visited a weaving co-operative that supports local women from the highland villages and teaches them the techniques and skills to help maintain ancient weaving traditions.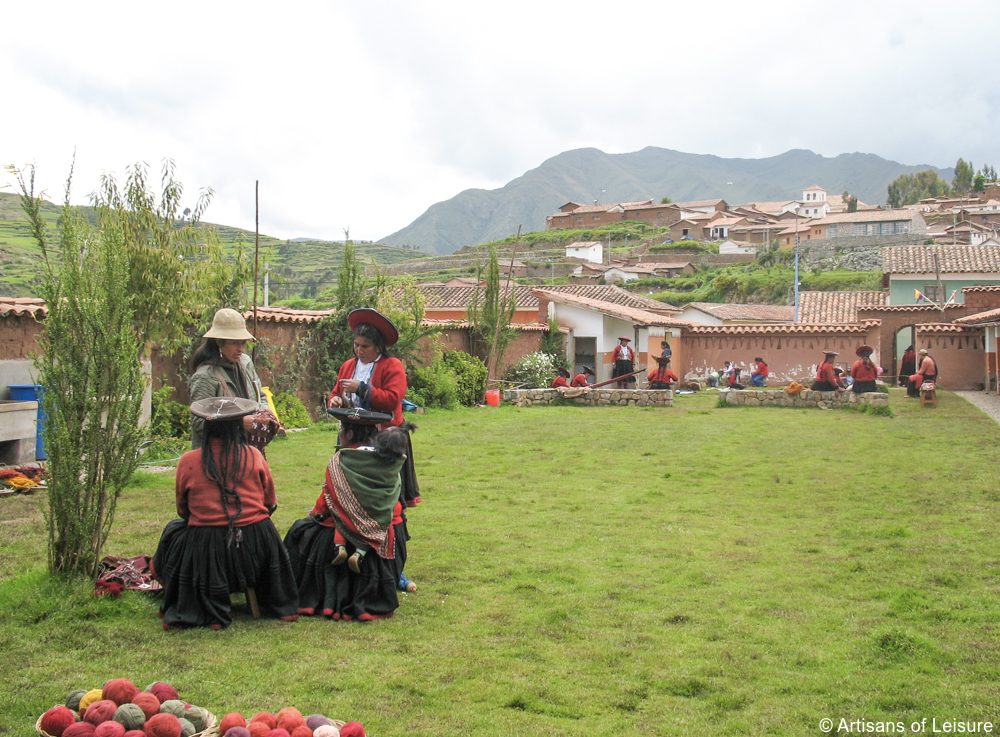 At the co-operative, watching a private demonstration of traditional weaving techniques was a highlight.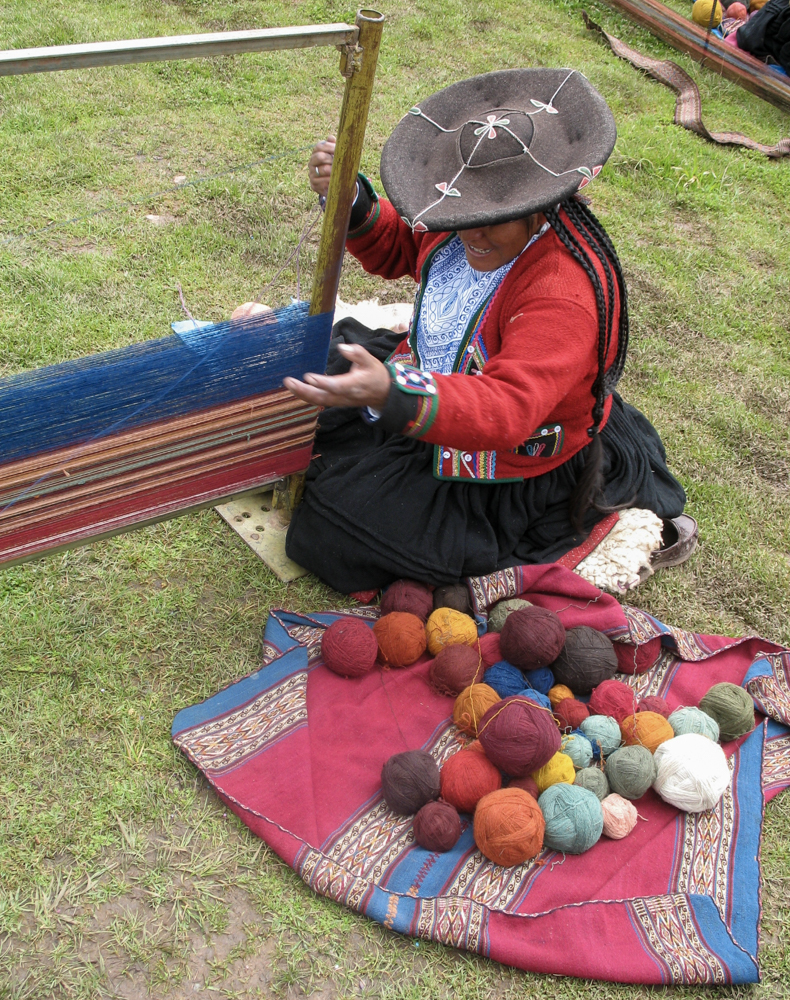 Master weavers can give a lesson on the process of creating natural dyes for textiles. In this picture, one bowl contains cochineal, an insect that lives and feeds of the prickly pear cactus. When the bug is dried and crushed, it creates a vibrant natural red color.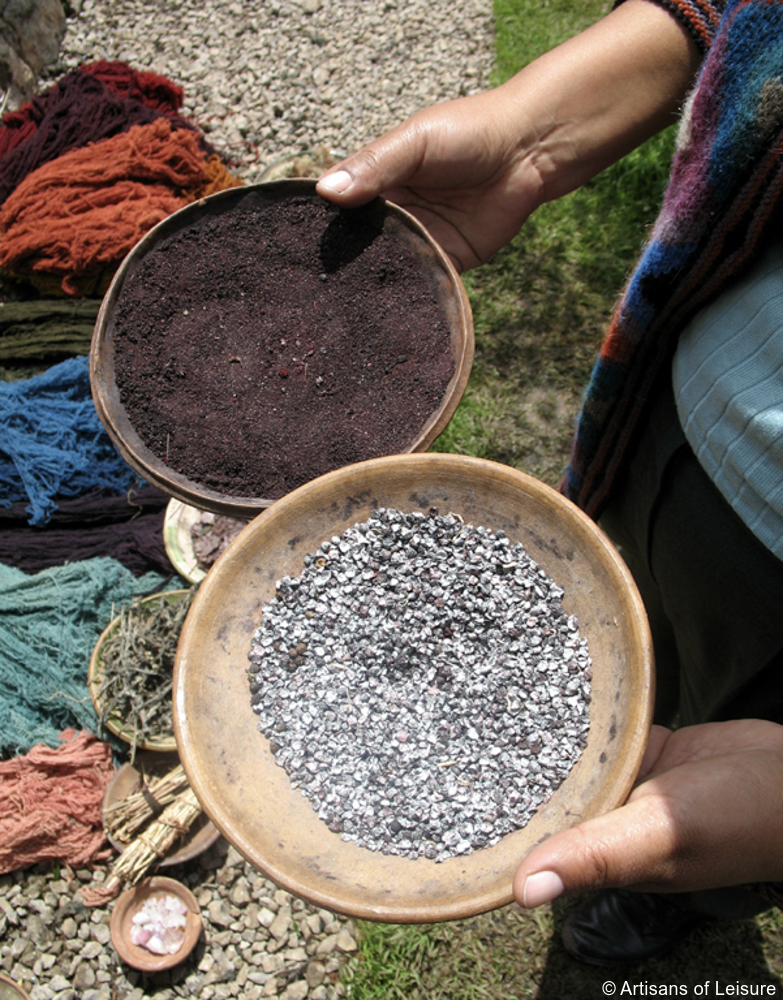 Travelers can also see a demonstration of how wools are dyed in the traditional method. High-quality wools are made from the fur of baby alpacas. The highest quality wool comes from the vicuña, a wild camelid from the high altiplano, known for its luxuriously soft and fine texture.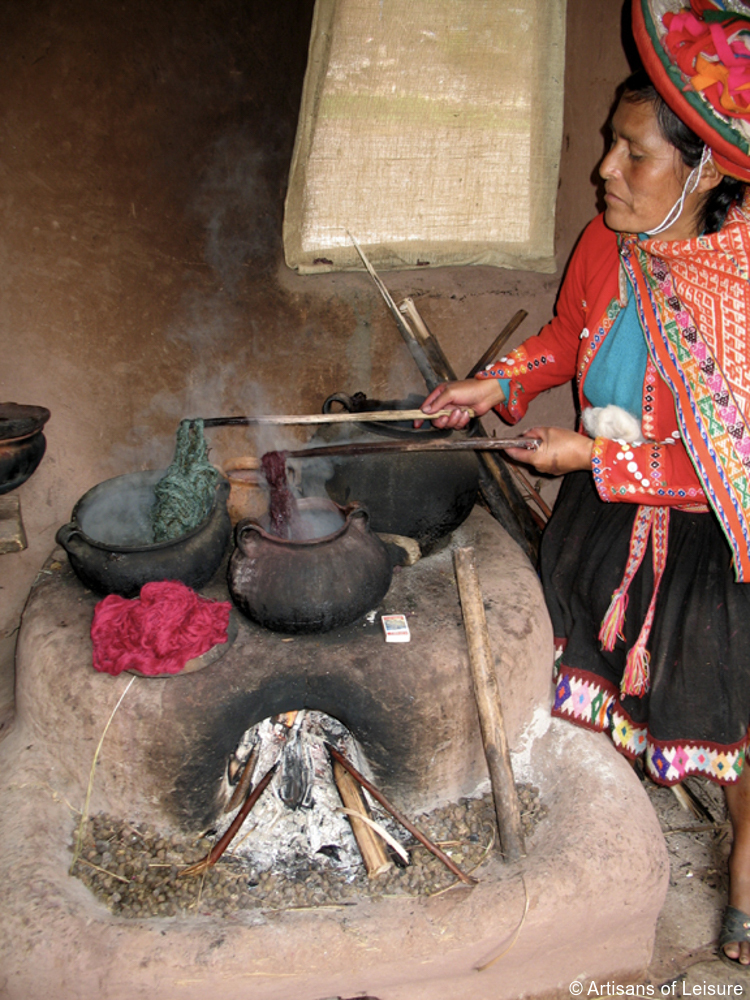 Next, we enjoyed a privately guided tour of the magnificent ruins of Machu Picchu. We traveled by luxury train to and from the site and spent the night at a luxury hotel right near the ruins to allow access before and after the crowds. Artisans of Leisure can also arrange a private meeting with one of the archaeologists restoring the site.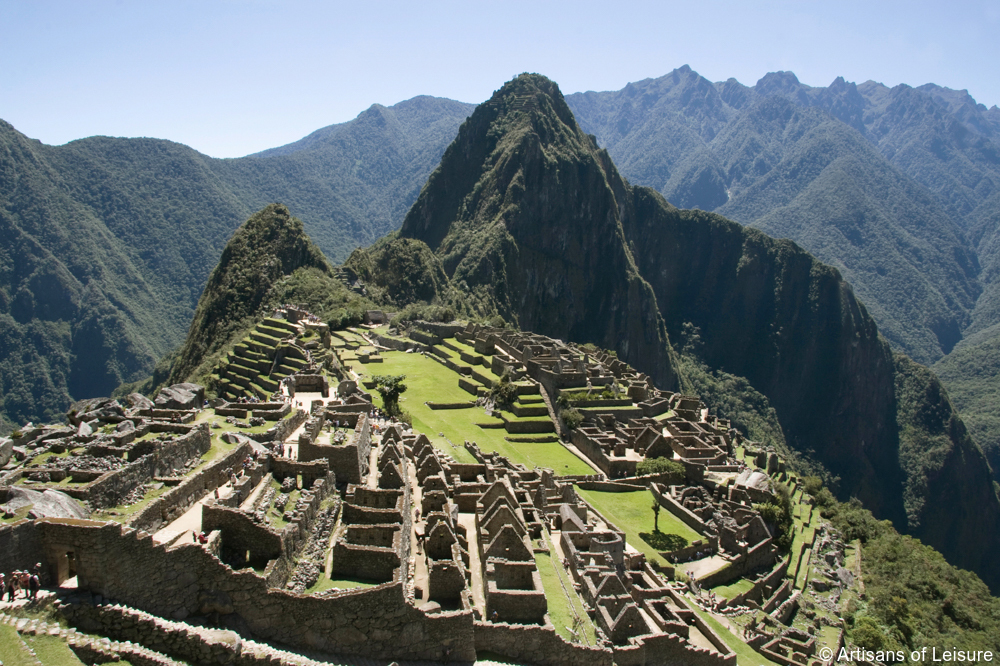 Our expert local guides helped us navigate the tiny streets of traditional villages throughout the Sacred Valley.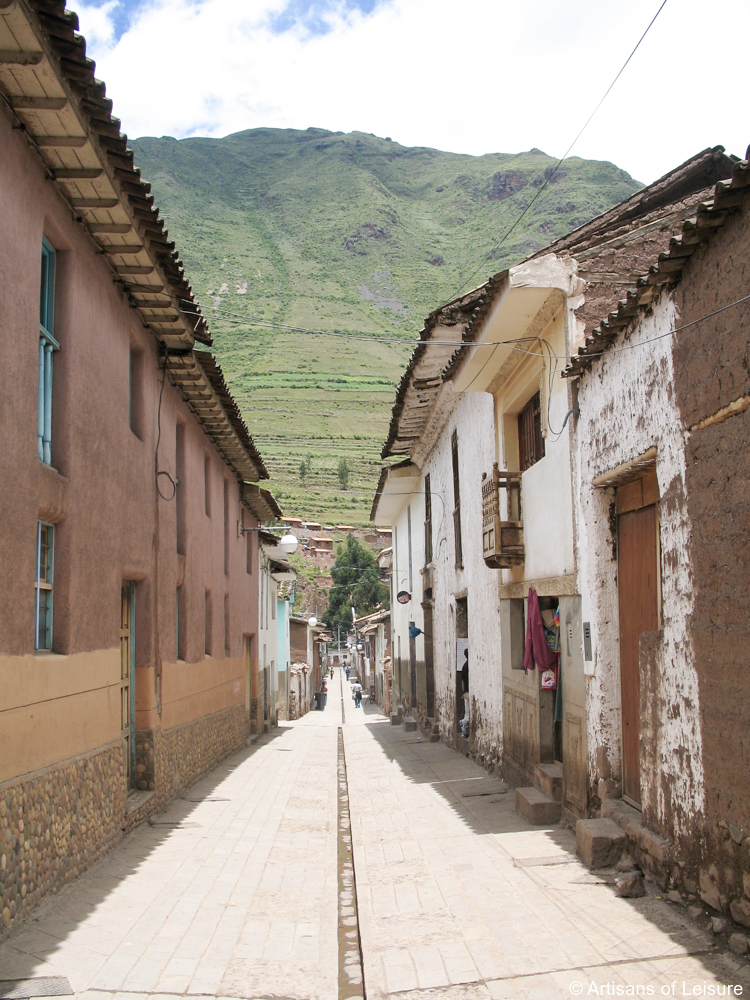 We also visited Colca Canyon, one of the world's deepest canyons. A highlight of the Colca Canyon is seeing majestic Andean condors as they glide up on thermal currents rising from the canyon. Our guides know the perfect spots for viewing them. For those interested in more active pursuits, we arrange hiking through the canyons, fishing, horseback riding and visiting local villages.
The people living in the Colca Valley are descended from pre-Inca communities and still wear traditional clothing.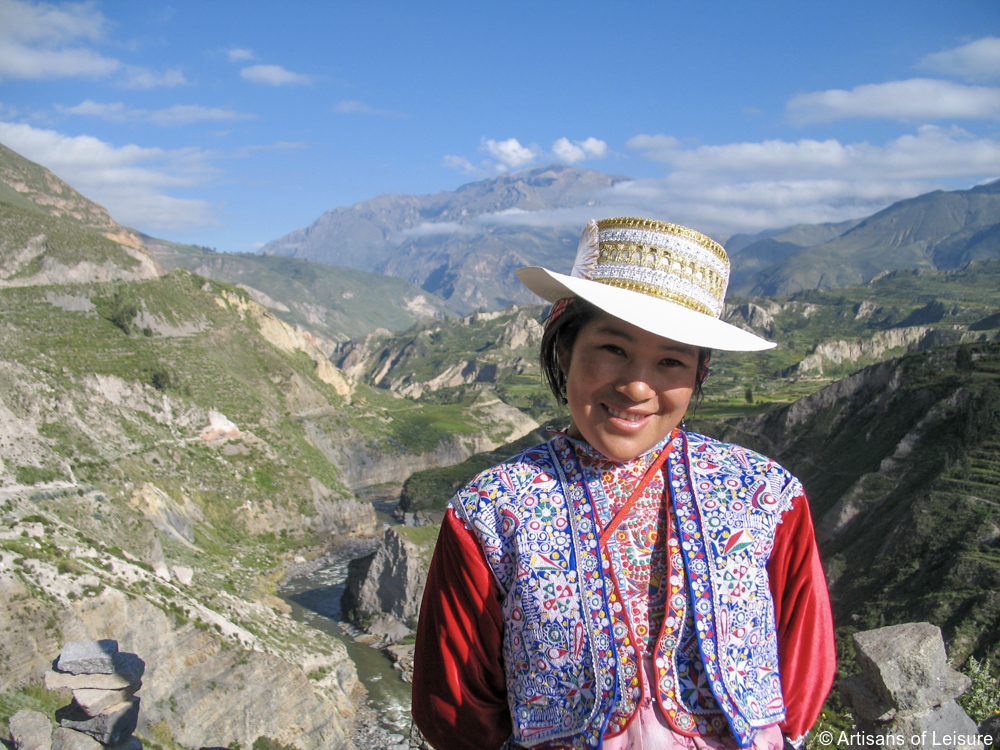 Contact Artisans of Leisure to begin planning a private Peru tour.