November 10, 2020
Gyeongju, South Korea's Ancient Capital
The city of Gyeongju offers an excellent introduction to South Korea's ancient past.
From 57 B.C. to A.D. 935, Gyeongju was the capital of the Silla dynasty, a powerful kingdom that united and ruled much of the Korean Peninsula for nearly 1,000 years.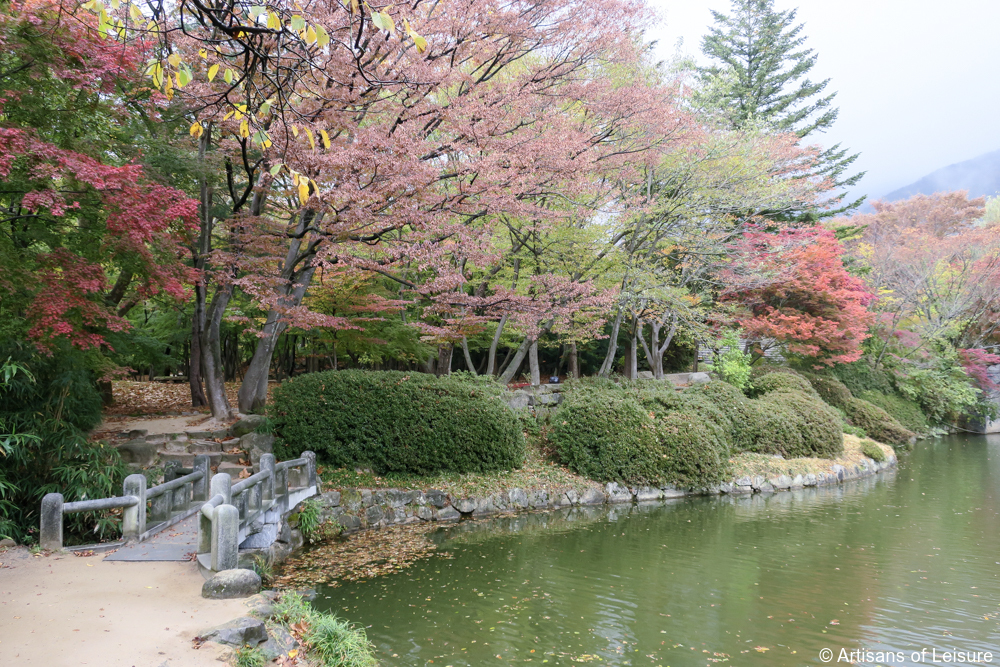 Gyeongju retains a rich array of fascinating structures and artifacts from the Silla period—mountain temples, royal burial mounds, stone carvings, ruined palaces and more—that are now protected as two UNESCO World Heritage sites.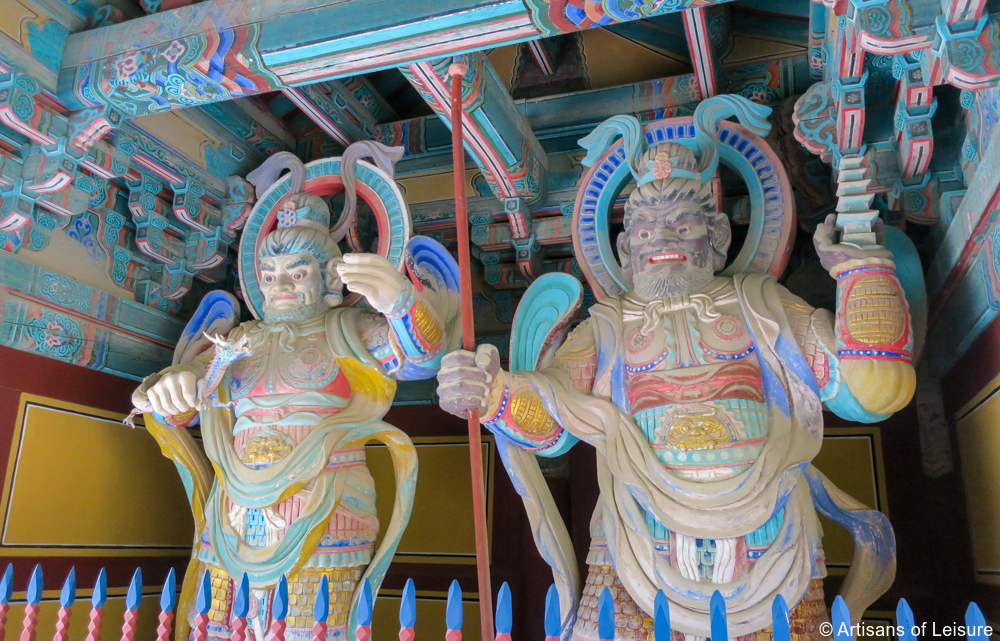 Korean Buddhism developed significantly during the Silla period, with a flowering of Buddhist scholarship, art and architecture. Among the many must-see Buddhist complexes around Gyeongju are Bulguksa Temple and Seokguram Grotto on Mount Tohamsan, which together form a UNESCO World Heritage Site.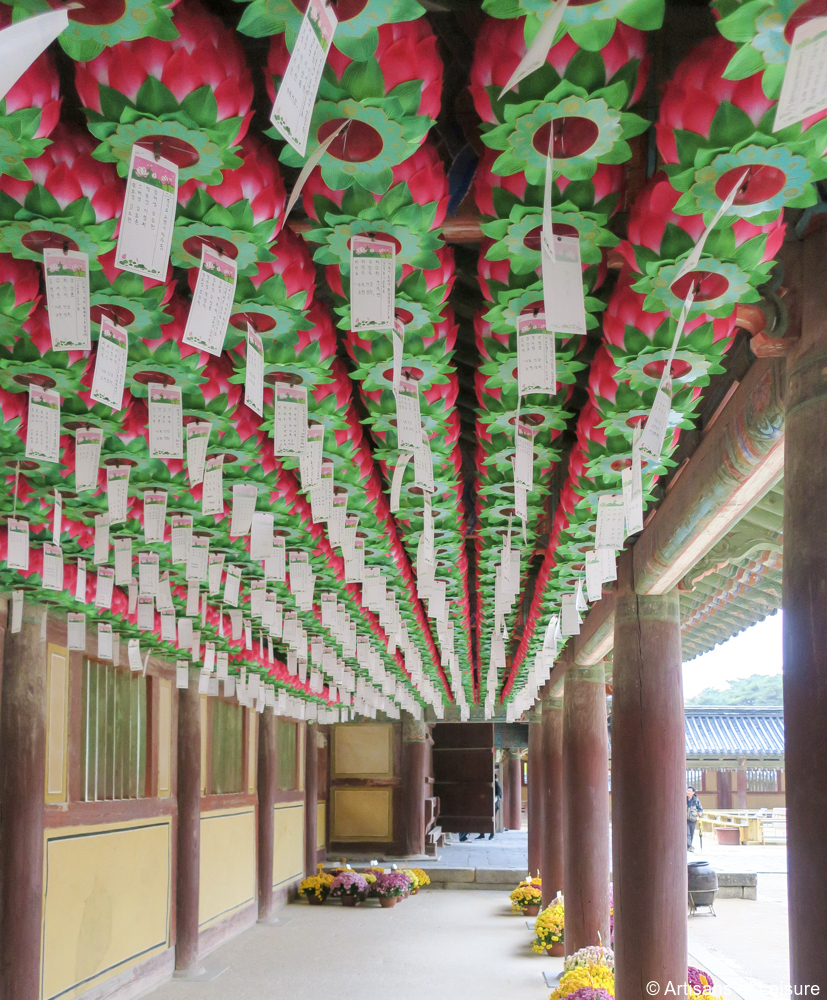 Bulguksa is an important Buddhist temple first built in 528 and expanded in 774 under Prime Minister Kim Daeseong. Its leafy grounds and tile-roofed buildings were meant as a model of the Buddhist paradise on earth.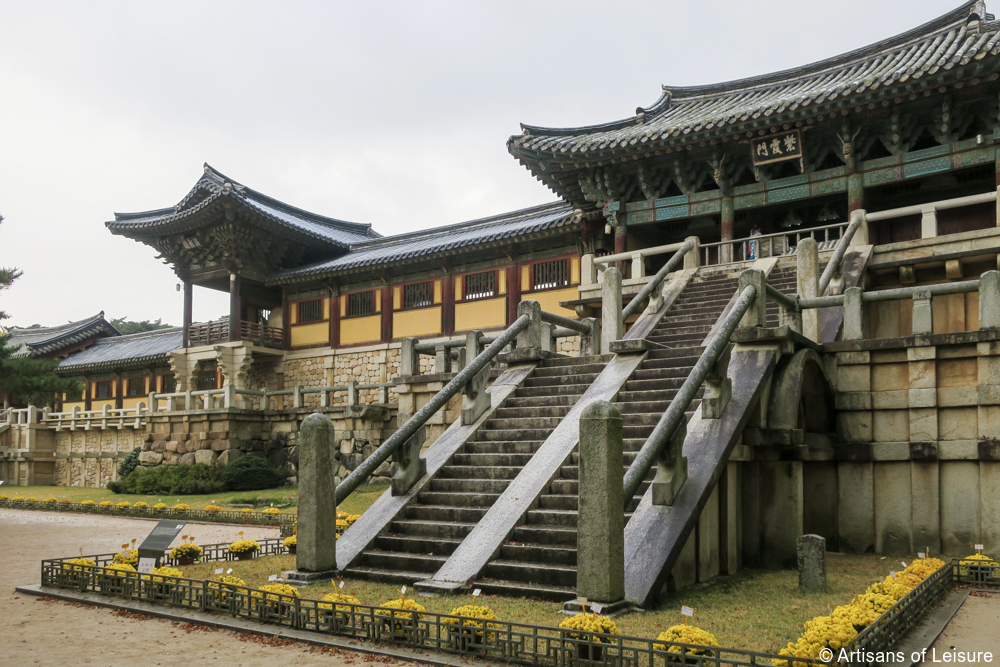 Though the wooden buildings have been damaged and rebuilt over the years, the stone staircases and a pair of stone stupas (pagodas) are original. They are now classified as National Treasures.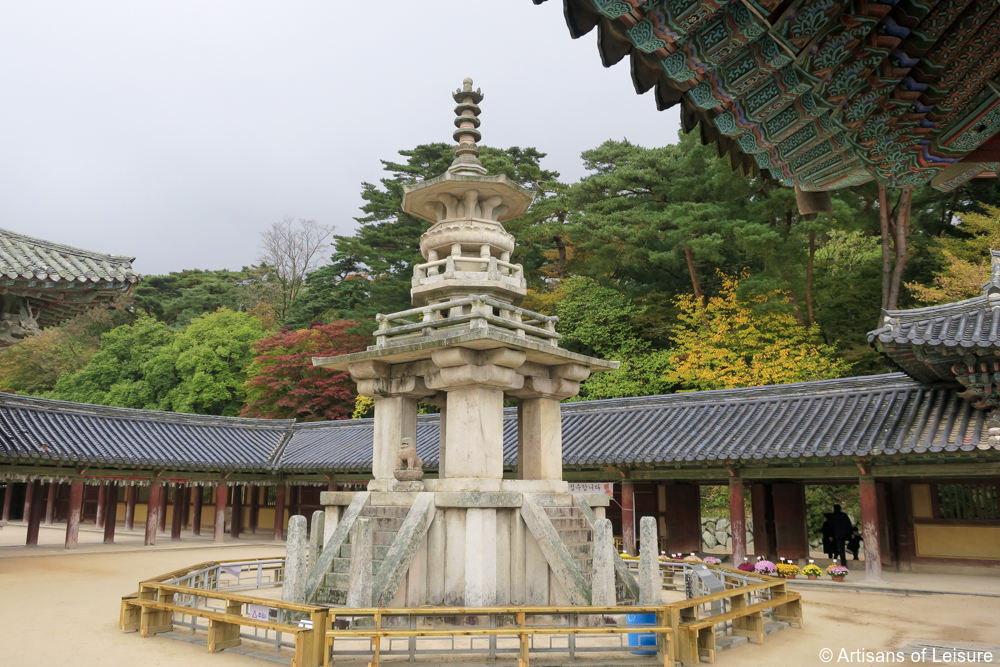 Daeungjeon Hall (Hall of Great Enlightenment) is one of the most beautiful buildings in the Bulguksa Temple complex. Much of its current form and decoration was completed in the 18th century. Inside is a gilt sculpture of Shakyamuni Buddha.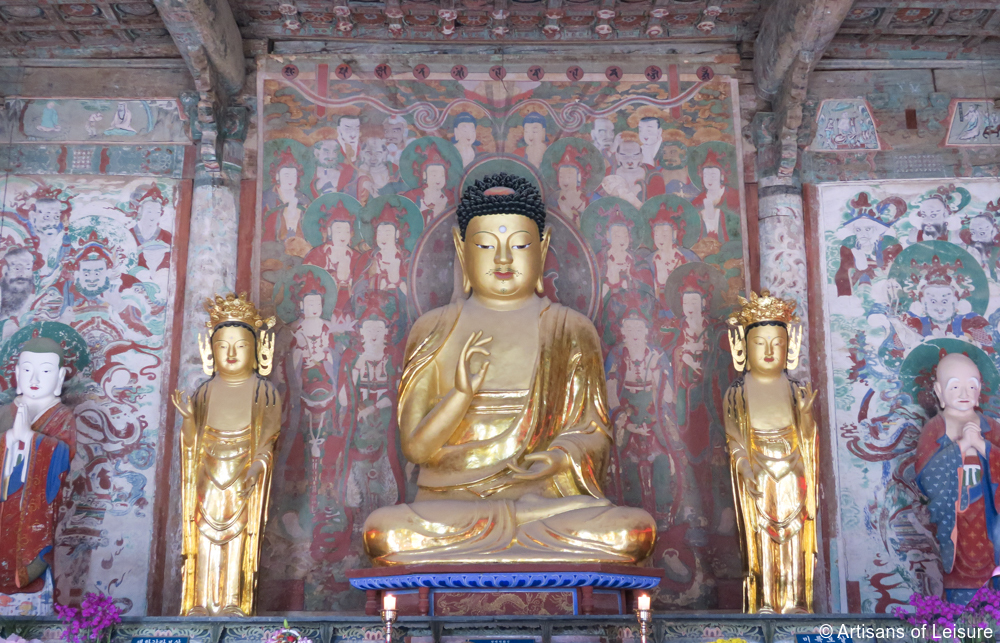 Seokguram Grotto is a mountainside Buddhist sanctuary crafted from granite blocks. It was built in 774 also under the direction of Kim Daeseong. Stone walls carved with guardian figures lead to a domed chamber containing a statue of a seated Buddha more than 11 feet tall. The keyhole-shaped structure was built according to mathematical principles thought to create ideal conditions for viewing the central sculpture.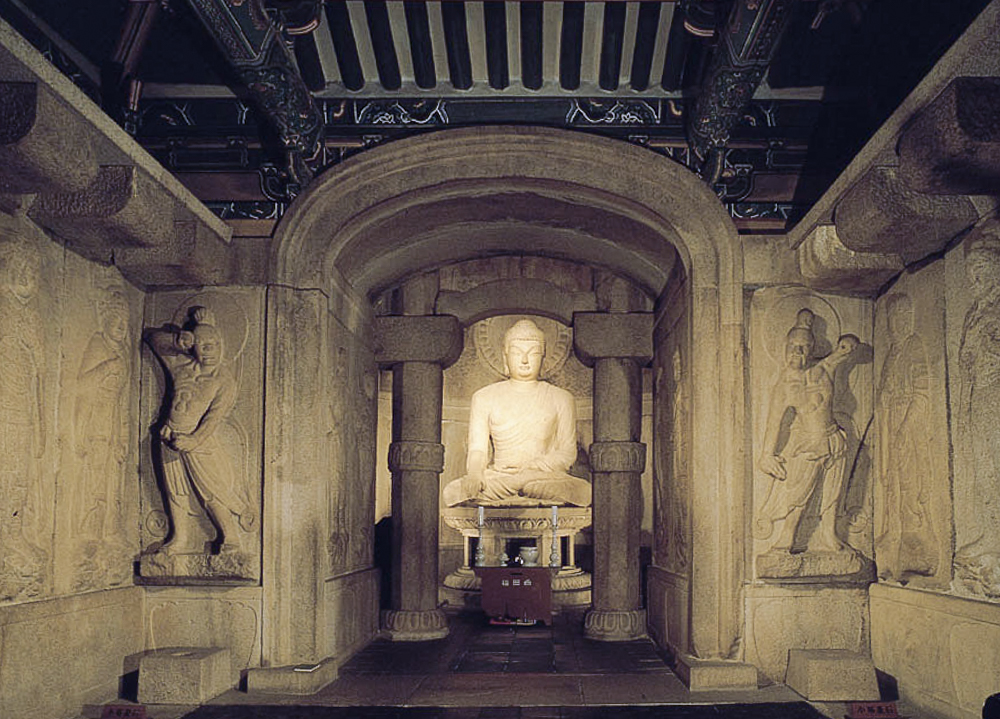 Back in central Gyeongju are several highlights that together form another UNESCO World Heritage Site.
The Daereungwon Tumuli Park consists of 23 grass-covered burial mounds containing the remains of Silla royalty.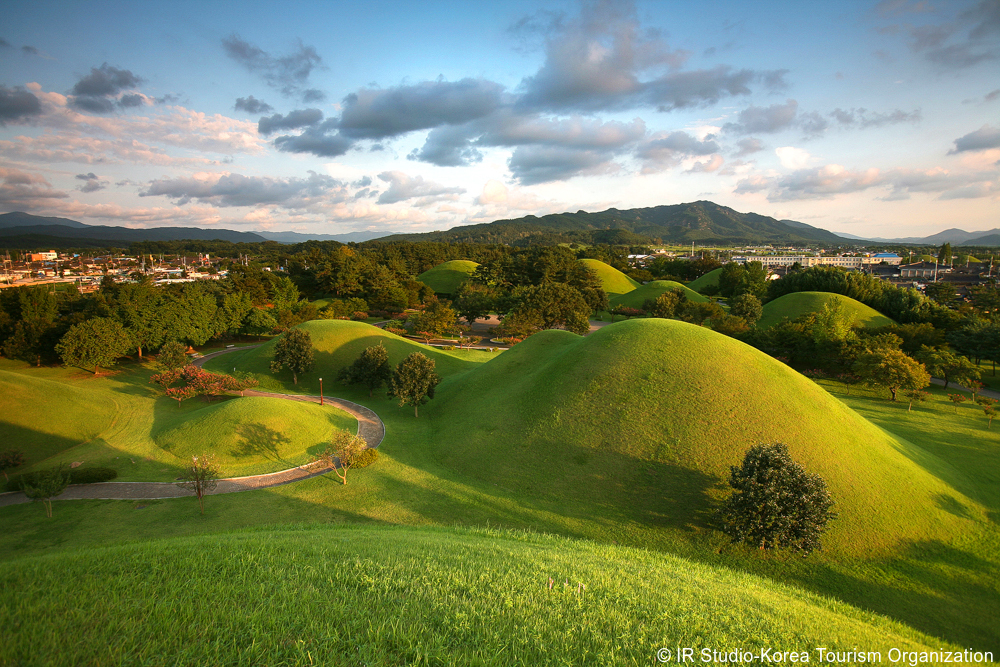 The Gyeongju National Museum showcases treasures uncovered in the royal tombs and other sites around the city, such as exquisite Silla gold crowns and jewelry, gold and silver bowls, saddle ornaments, Buddhist sculptures and ceramic vessels.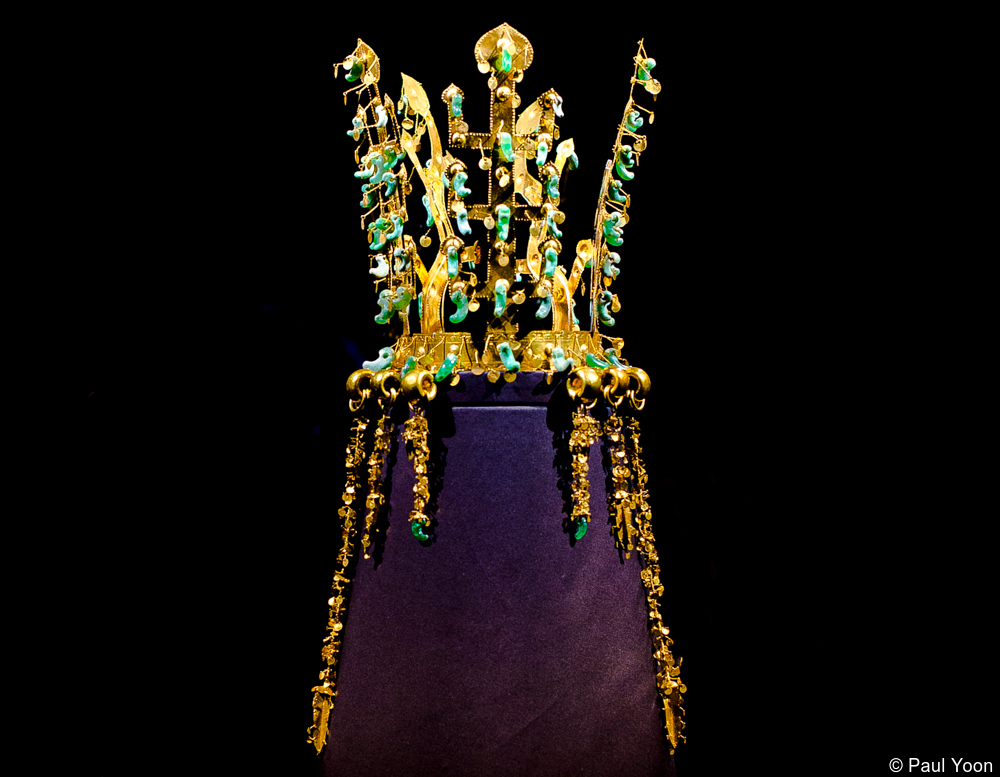 Cheomseongdae is a seventh-century stone tower that's the oldest astronomical observatory in East Asia.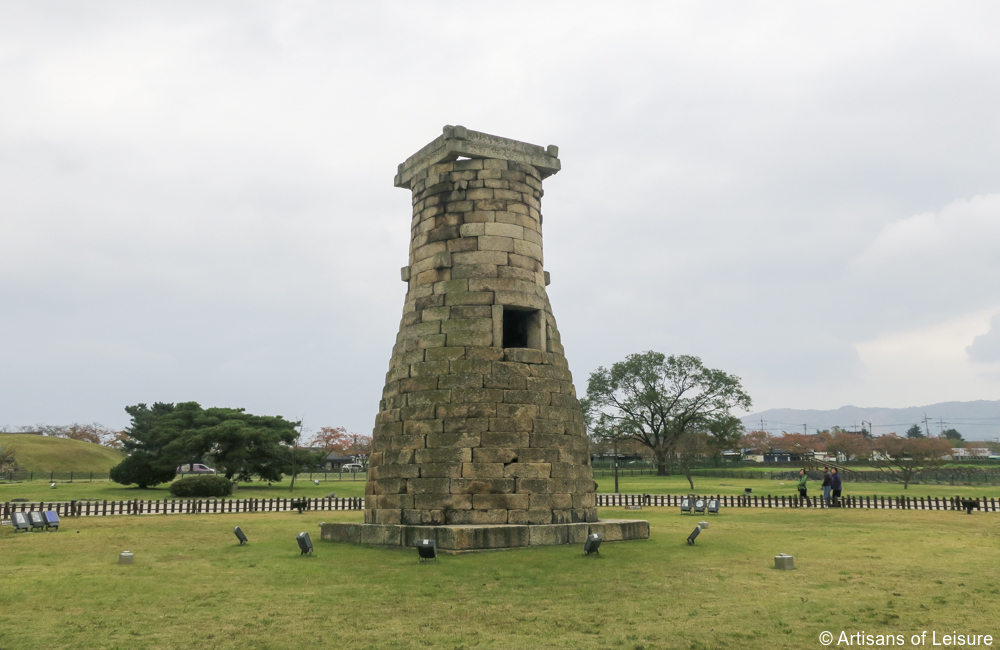 Also in the area is Anapji, a pond created in 674 as part of a palace complex.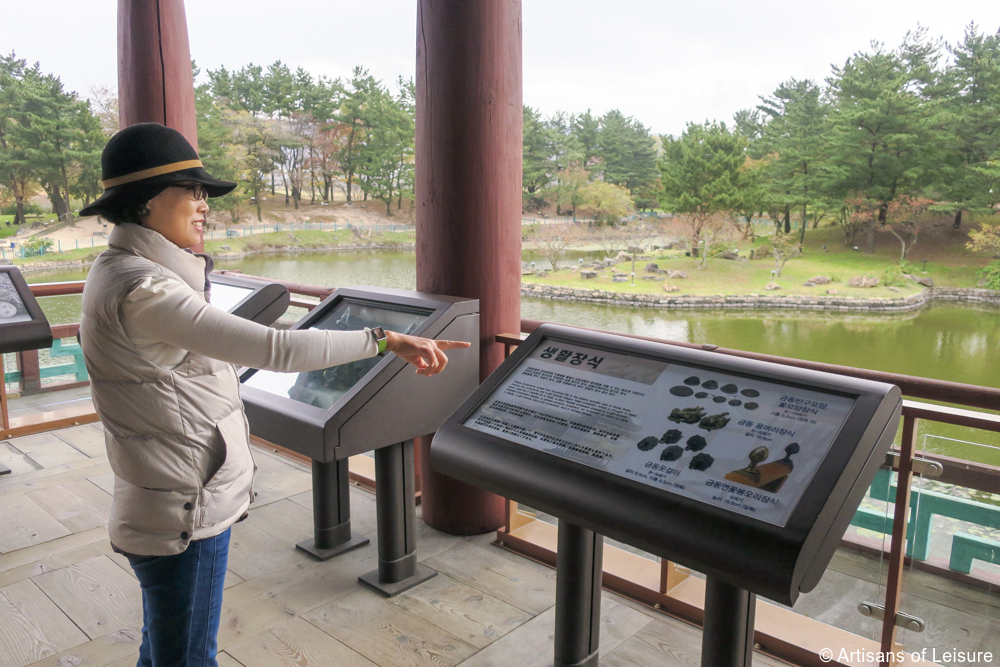 During private touring in Gyeongju, we offer our travelers the option of visiting local shops selling hanbok (traditional Korean clothing) and other handmade crafts.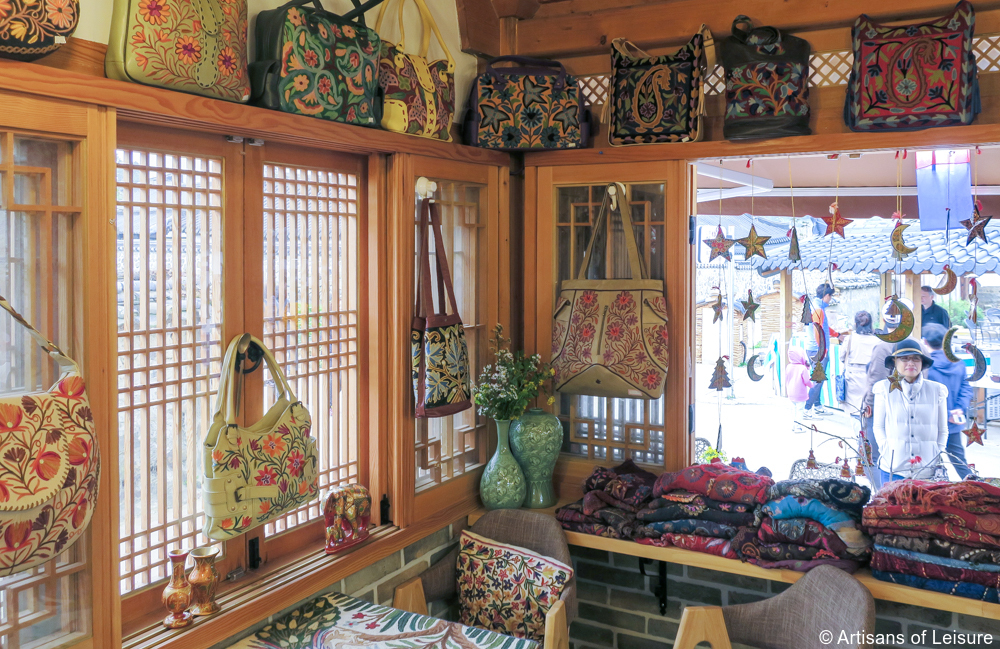 Gyeongju is also a culinary destination known for Gyeongju-style haejangguk (hangover soup), seonjiguk (ox-blood soup) and bulgogi (grilled marinated beef) made with tender Gyeongju beef.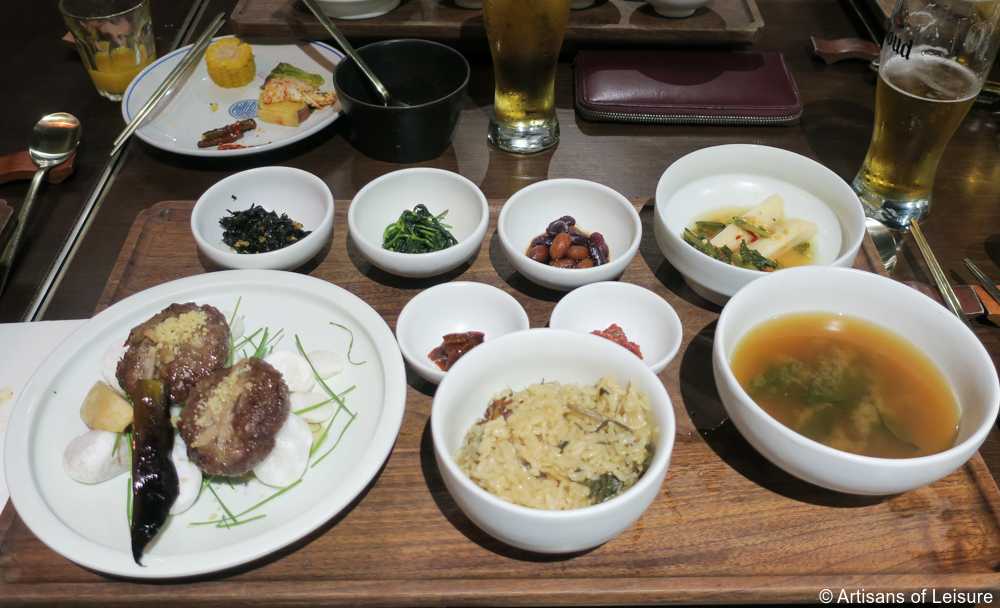 One of our favorite local specialties is Hwangnam bread, also known as Gyeongju bread, a delicious small pastry filled with red bean paste.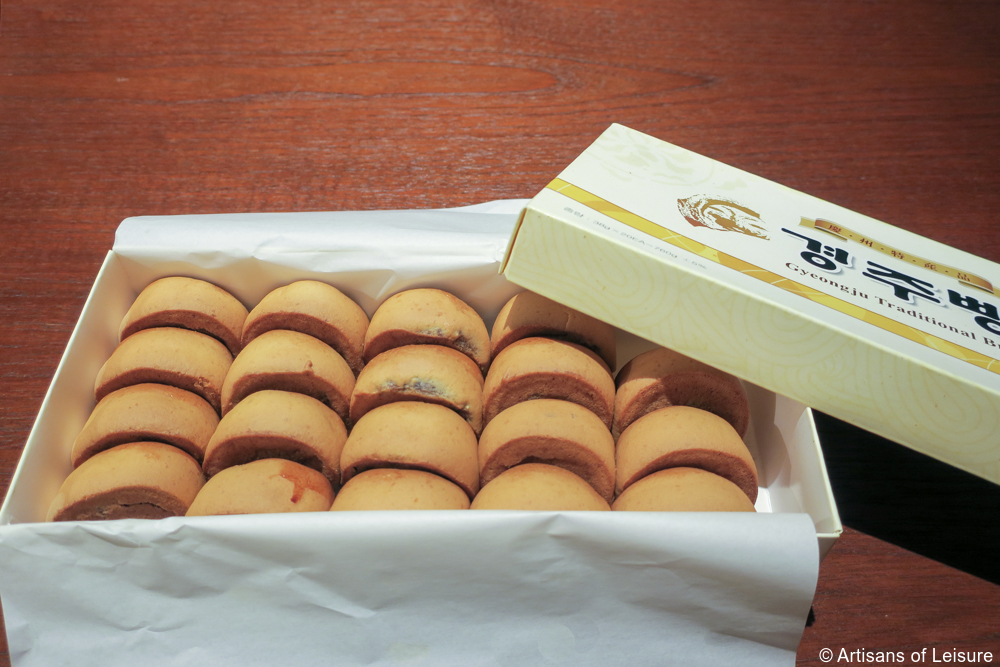 Upon request, we can arrange additional touring in the region around Gyeongju, such as to the traditional village of Yangdong.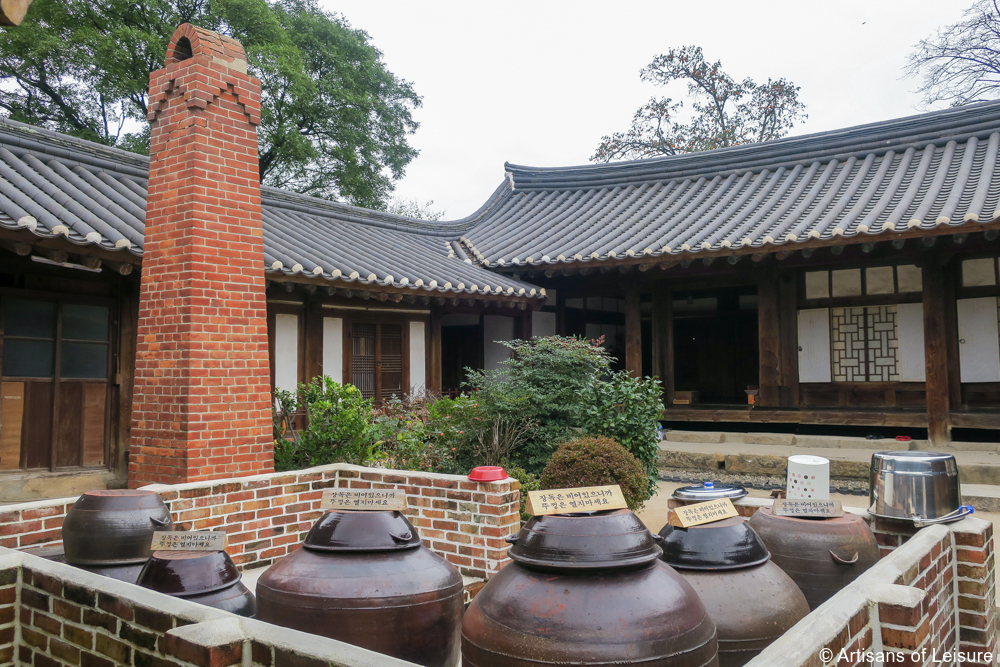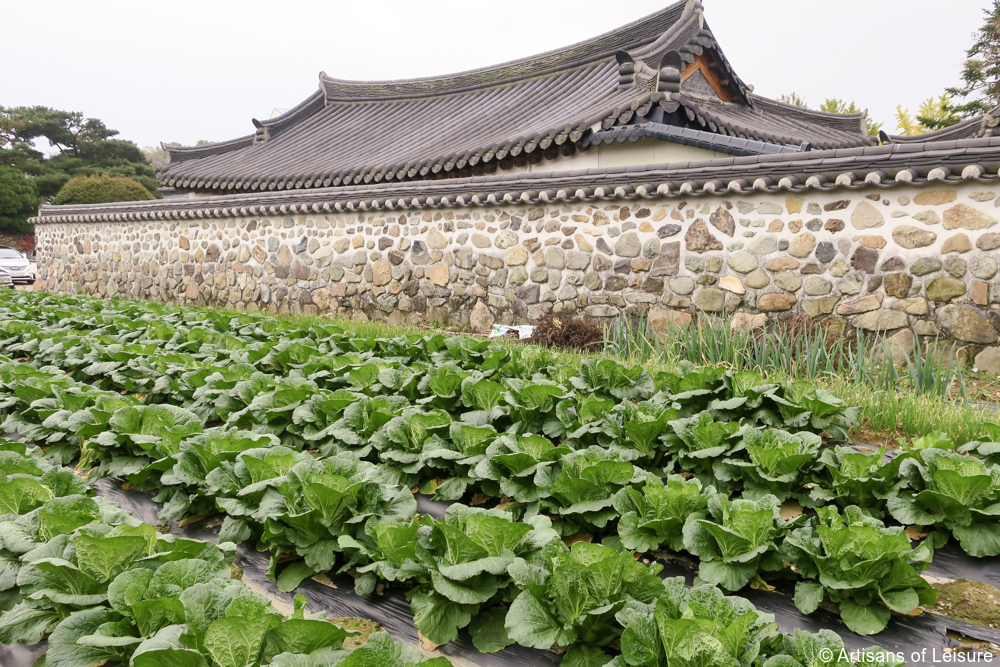 We include private touring in Gyeongju in several of our private South Korea tours. We typically arrange a visit to Gyeongju en route to or from the southern city of Busan, where our travelers can enjoy staying at the fabulous Park Hyatt Busan in a room with a view of the waterfront.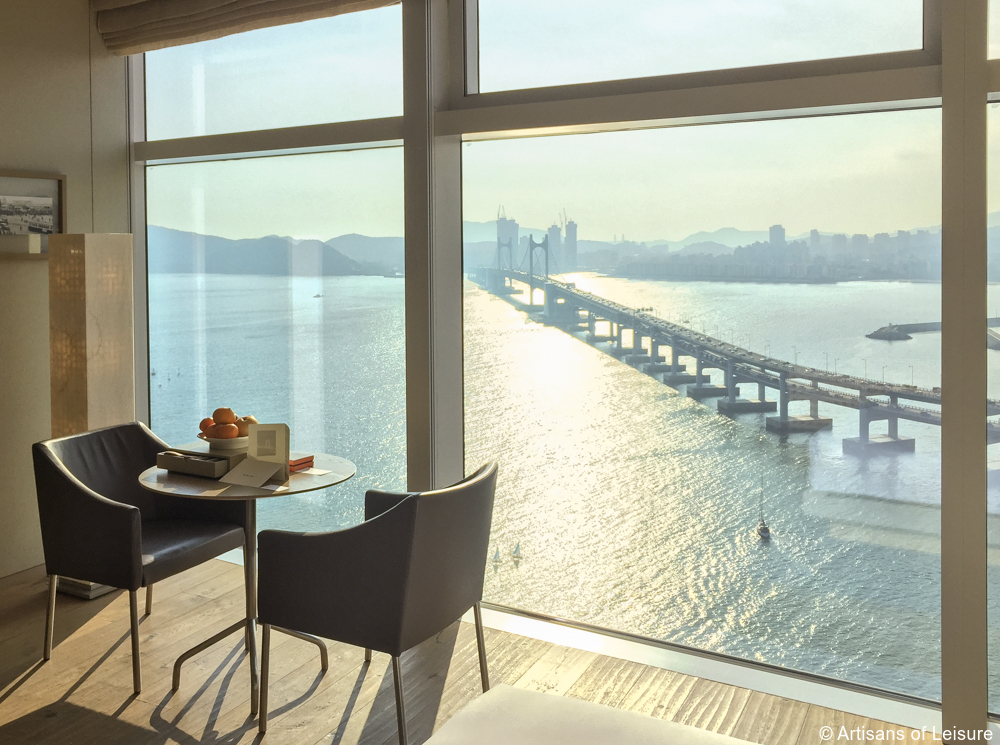 Contact Artisans of Leisure to begin planning a private South Korea tour.
Destinations: Asia, Korea, South Korea
Tags: Asia, astronomy, Buddhism, Bulguksa Temple, Busan, Gyeongju, history, Korea, Seokguram Grotto, South Korea, temples, UNESCO, UNESCO World Heritage Site, Yangdong