April 3, 2013
A Private Cruise on the Mekong River in Luang Prabang
A visit to Luang Prabang, Laos is incomplete without spending time on the Mekong River. Our favorite way to enjoy this legendary waterway is on a private boat.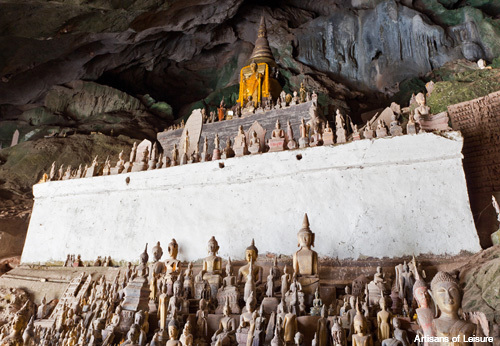 We especially recommend a private boat excursion to the Pak Ou Caves, about 25 km north of Luang Prabang. Accessible only by boat, these natural caverns house thousands of Buddha sculptures in a wide variety of sizes, shapes and poses.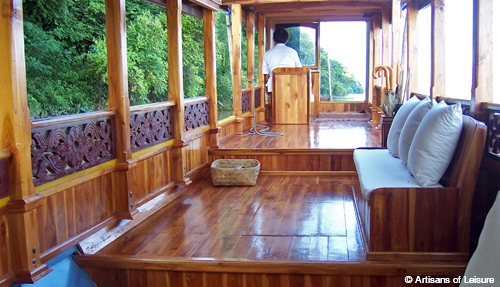 Buddhism permeates Lao culture, and the Pak Ou Caves are one of the most important Buddhist pilgrimage sites in Laos. For centuries, local people have donated their old or damaged Buddhist figures to the caves, resulting in the current accumulation of icons.
On the journey back down the Mekong, travelers can take in views of rural landscapes, small villages and the leisurely pace of life along the river: children swimming, fishermen tending to their lines, and people hanging laundry out to dry.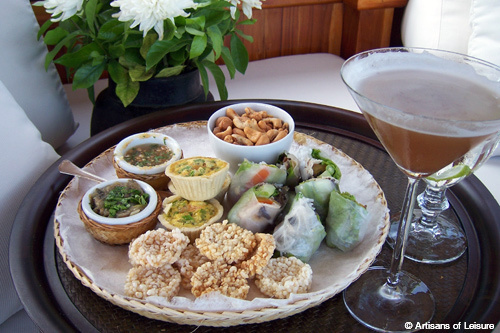 Other options include stopping at a village that makes lao lao, a local spirit distilled from rice, or enjoying cocktails and canapes as the sun sets, reflecting its pink rays across the water.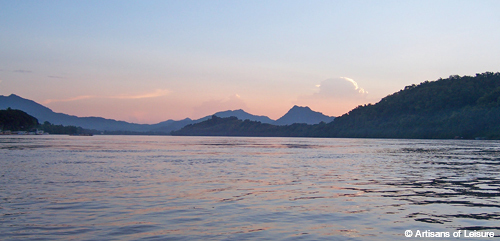 One of the most relaxing experiences we arrange for our travelers in Laos, a private boat cruise on the Mekong River can be incorporated into any of our Laos tours.
Destinations: Asia, Laos, Southeast Asia
Tags: art, Artisans of Leisure, Asia travel experts, Buddhism, countryside, exclusive excursions, Indochina, Laos tours, Luang Prabang, luxury cruises, luxury Laos tours, luxury travel Laos, Mekong cruises, Mekong River, Pak Ou Caves, private tours, Southeast Asia tours, villages