August 13, 2012
Cultural touring in Seoul, Korea's most interesting city
Seoul is a fascinating city that has too often been overlooked by visitors to Asia. Well-known among business travelers, the capital of South Korea is at last gaining popularity among cultural travelers.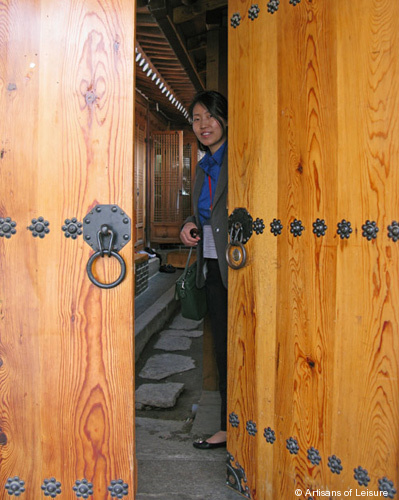 Our private South Korea tours feature Seoul as the gateway to the country and as an introduction to Korean history, culture and cuisine. Touring with a private guide and driver is the only way to experience the many charms of this huge metropolis in an efficient and comprehensive manner.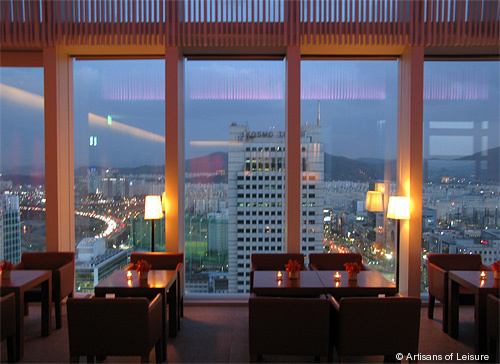 Some of our favorite experiences in Seoul include touring historical palaces, visiting local specialty markets, dining on Buddhist temple cuisine, walking through interesting residential neighborhoods, touring top art and history museums, and shopping for traditional crafts, the latest fashions and even medicinal herbs.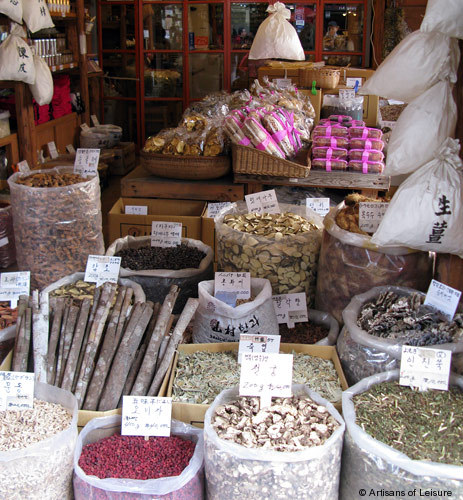 Seoul has five royal palaces, including the popular and important Gyeongbukgung Palace, and the later Deoksugung Palace, which has both Korean and Western-style buildings.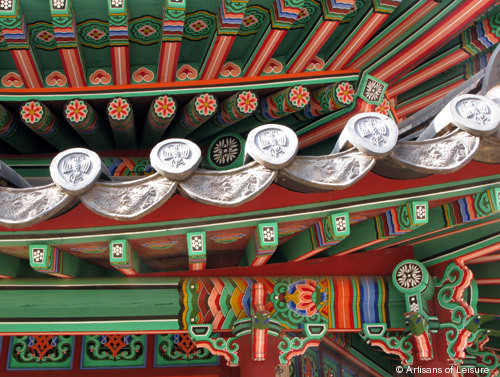 Perhaps the most beautiful and interesting of Seoul's palaces is Changdeokgung Palace (Palace of Illustrious Virtue), a UNESCO World Heritage Site. This Joseon Dynasty-era palace exhibits finely detailed traditional Korean architecture, including buildings for official duties such as a throne room, as well as residential structures, such as quarters for the king and queen and the royal staff.
One of the highlights of Changdeokgung Palace is the Biwon, or Secret Garden. Set among the forested hills and valleys behind the palace, the Biwon is a vast royal pleasure garden of ponds and pavilions. It's not to be missed!
Another UNESCO World Heritage Site in Seoul that's worth seeing is Jongmyo Shrine. This complex of royal shrines houses memorial tablets dedicated to Joseon Dynasty kings and queens, as well as select royal retainers. It's a good spot to learn about the traditional Confucian belief systems that are still an important part of Korean family life.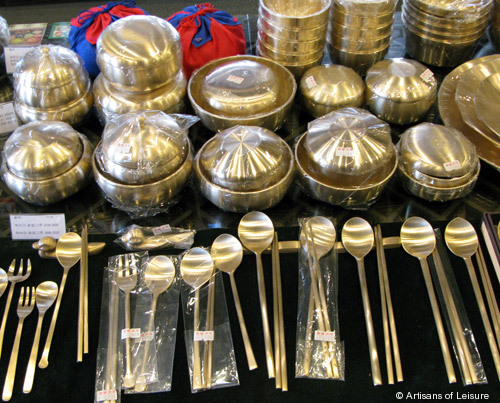 Insadong is one Seoul's most interesting neighborhoods for traditional arts and crafts. Many small shops sell handmade ceramics, paper, calligraphy, furniture, bronzeware and other Korean crafts. The surrounding area is filled with small clothing stores, fun boutiques, jewelry shops, cafes and some of Korea's best contemporary art galleries.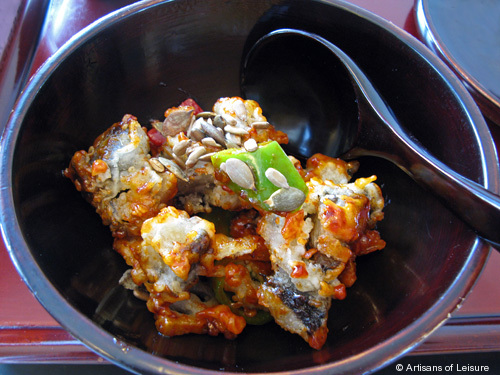 Restaurants in Seoul feature cuisine from across Korea, making it a good place to try eclectic street food, the freshest seafood and classic Korean dishes such as bibimbap. We especially recommend a multi-course meal of vegetarian Buddhist temple cuisine, which features delicious dishes such as seasonal vegetables, dumplings, and rice with ginkgo nuts steamed in lotus leaves.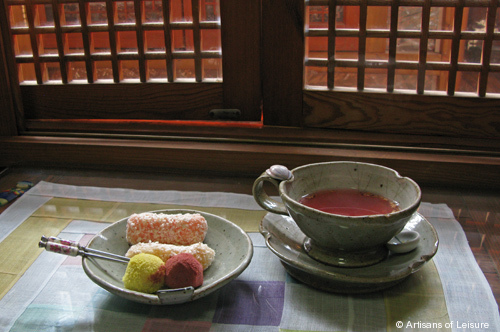 Of course, with nearly every meal, you can expect to find kimchi as a side dish. We can arrange for our travelers to learn to make their own kimchi inside a traditional house. Other activities we arrange in Seoul include learning traditional embroidery, knot-tying, woodblock printing and learning to wear a hanbok, the traditional Korean costume.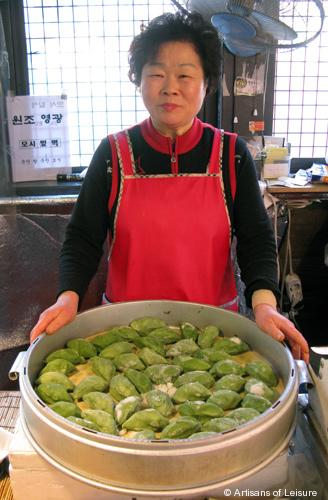 We take our travelers to the Bukchon neighborhood to see traditional hanok, courtyard houses with decorated stone walls, heavy wooden doors and tile roofs.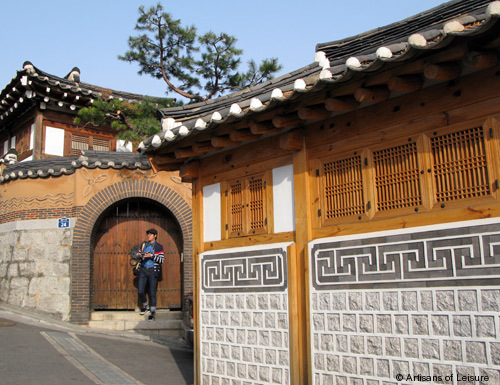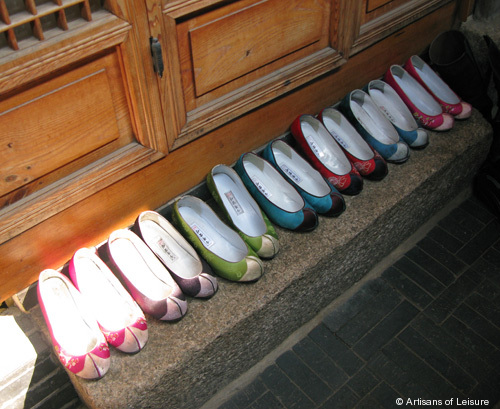 Depending on interests, we also include visits to the most exciting and unusual modern architecture in Seoul, such as the Dongdaemun History and Culture Park, designed by noted architect Zaha Hadid.
Many of our travelers enjoy touring one or more of Seoul's many excellent museums, such as the Leeum, Samsung Museum of Art and the National Museum of Korea, to learn about the history of Korean art and crafts and to see National Treasures such as gold crowns, Buddhist sculpture and celadon.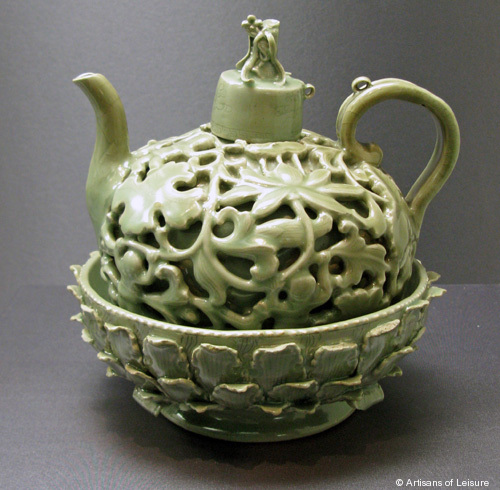 Seoul is a shopper's paradise, but the sheer scale and diversity of options can be overwhelming. We tailor our private Seoul shopping experiences to the interests of the travelers, such as traditional crafts in Insadong, high fashion in the upscale designer boutiques and luxury stores of the Apgujeong and Cheongdam neighborhoods, youth-oriented boutiques in the lively Myeongdong and Dongdaemun neighborhoods, or the free-for-all of the crowded stalls in Namdaemun market.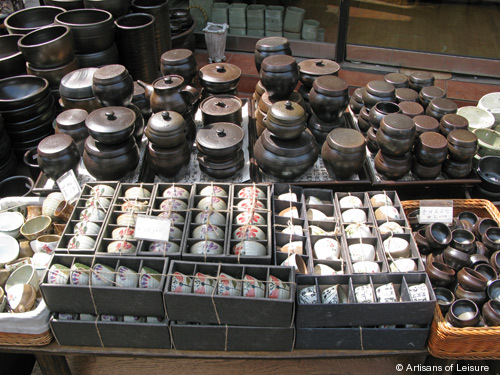 Seoul also has many specialty markets worth exploring. We especially like walking through Gyeongdong market, where stalls offer herbs used in traditional Korean medicine, including different types of Korean ginseng, as well as myriad other products. Another option is the Seoul Flea Market, which has hundreds of stalls selling all manner of antiques and bric-a-brac.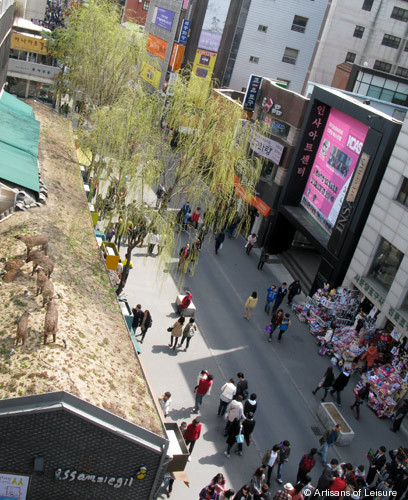 In between shopping, there's always time for a snack at a local restaurant or food stall, where friendly proprietors will cook a pajeon (scallion pancake) or sundae (sausage) to order. Or, for something sweet, how about a hodo kwaja (walnut-shaped cake) or hotteok (pancake filled with brown sugar)?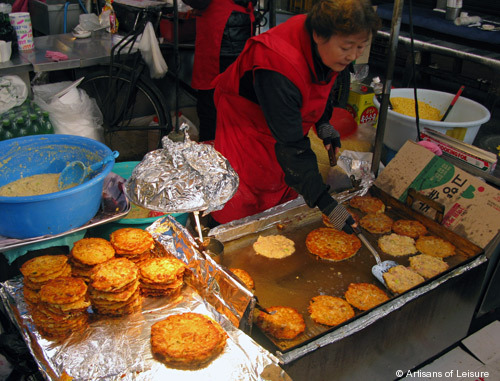 Families traveling with teenage or college-age children may want to experience Korean youth culture in the trendy neighborhood near Hongik University, a.k.a. Hongdae. In addition to small restaurants and clubs where Seoul's young people congregate, the neighborhood hosts a weekly Free Market where creative youths spread out blankets and set up tables to sell their quirky, one-of-a-kind items.
For travelers wanting to learn more about the recent history of the Korean Peninsula, we arrange day trips from Seoul to the Demilitarized Zone (DMZ), including Panmunjom. It's a fascinating, if somewhat unsettling experience.
Seoul is the gateway to the rest of South Korea, including Gyeongju, a former royal capital, and Jeju Island, a volcanic island. Both are UNESCO World Heritage Sites that are well worth exploring over several days.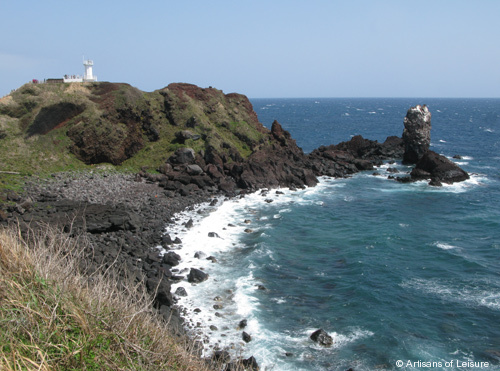 Visit our website to view our recommended private tours of South Korea, or contact us for more information.
Destinations: Asia, Korea, South Korea
Tags: architecture, art, Buddhist, crafts, cuisine, cultural tours, food, luxury travel, markets, palaces, private, Seoul, shopping, tea, temple stay, temples, tours, travel, UNESCO