June 1, 2012
Conversations: Fabio León Ramírez, Hotel Ritz Madrid
Fabio León Ramírez, sales director at the Hotel Ritz Madrid, shares stories with us about this legendary hotel.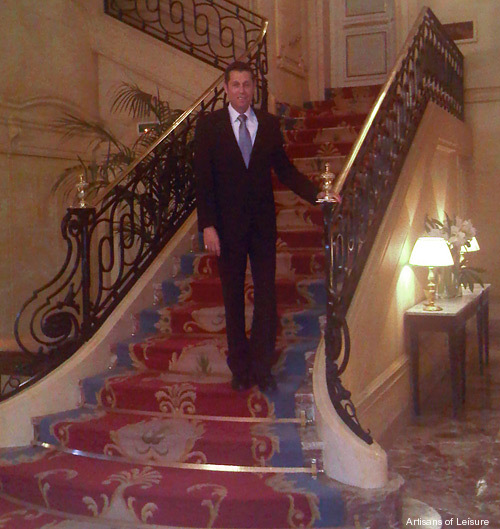 Q: You have a long history with the hotel that goes back to when you were a child. Tell us more.
Yes, my family lived in many countries when I was a child because my father was a diplomat. Whenever we'd return to our beloved Spain for a holiday, we would stay at the Ritz. My first stay was when I was two years old. Over the years, I would stay at the Ritz three or four times per year. It became "my home."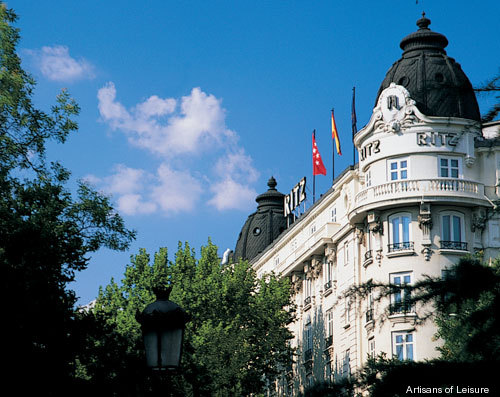 Q: Hotel Ritz is one of the most historic hotels in Madrid. Why do you think it continues to be such a treasured place one hundred years later?
The Ritz Madrid was specially built to host the noble and royal families in Europe and was part of King Alfonso XIII's mission to "Europeanize" Madrid with the sumptuous style and architectural splendor of the Belle Epoque era. The Ritz Madrid has been entertaining royalty and heads of state since its inauguration by King Alfonso XIII. The individually designed rooms and impeccable service have placed it among the premier hotels in Europe. It is the crown jewel of Madrid because it is in the center of the world famous Prado, Thyssen-Bornemisza, and Reina Sofia museums–this is the golden triangle of art in Madrid. Also, if you are looking for location, history, style, tradition, service and charm, the Ritz is the best option in Madrid.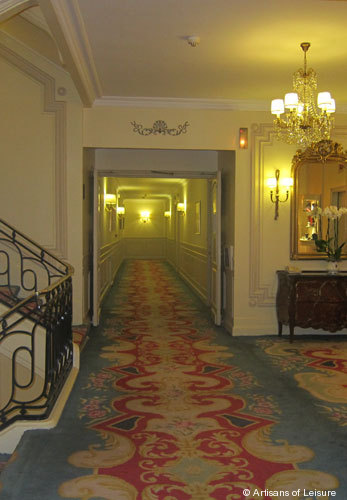 Q: The Ritz Madrid is famous for its carpets. Tell us about them.
The Ritz contains three kilometers of carpets exclusively hand-woven by the Spanish Royal Tapestry Factory, which is the royal manufacturer. The carpets are found throughout the 167 rooms, suites, salons and corridors. We have two people dedicated to taking care of these magnificent masterpiece rugs.
Q: What is your favorite Ritz tradition?
Our famous afternoon tea served in the majestic lobby, which is adorned with classical sculptures, original moldings, marble columns and Louis XIV style furniture. You choose from a wide range of carefully selected teas from around the world, accompanied by extravagant array of sandwiches, scones, pastries and snacks. Tea time at the Ritz Madrid is a cherished tradition and ceremony for affluent Madrid residents and of course for all of the hotel's guests.
Q: What is your favorite thing to eat at the Ritz? To drink?
Red king prawn carpaccio with lobster oil; tuna tartare with herring; and caviar with soy sauce; enjoyed, of course, with one of our exquisite Albariño wines from Galicia, as suggested by our sommelier.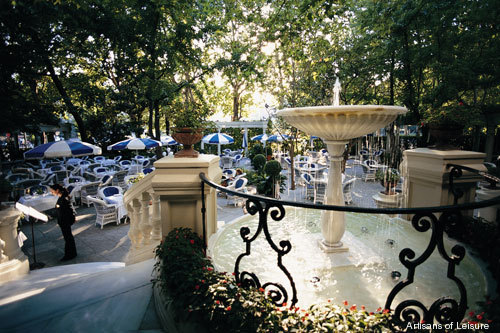 Q: Aside from enjoying their rooms and suites, what must guests of the Hotel Ritz be sure to do at the hotel during their stay?
Al fresco dining on the terrace or at the Goya Restaurant during summer–the Ritz's unique outside gardens have a view of the Prado Museum and Lealtad Square, two of the most historic icons in the city of Madrid.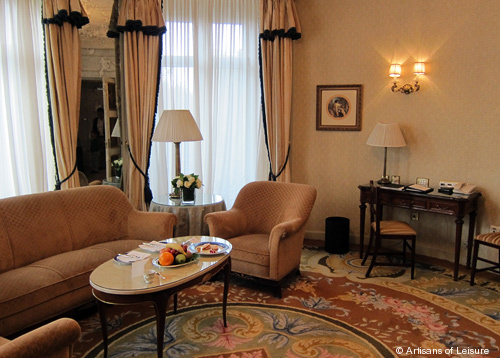 Q: Do you have a favorite room in the hotel?
Yes, the Royal Suite is absolutely fantastic. It is totally decorated with unique antique pieces and faces the Prado Museum. It has three bedrooms, three bathrooms and two living rooms.
Q: Tell us something we may not know about the Ritz.
The Ritz Madrid is the icon of luxury, history, and exclusivity in Madrid. Swing through the revolving doors of The Ritz Madrid today and it´s hard to fathom that the hotel was once a scene of pain, misery, and death. It was converted into a hospital during the Spanish Civil War in the late 1930s under the orders of an eminent Spanish surgeon. The salons and rooms were made into hospital wards and operating theaters where doctors labored to save the lives of fallen fighters.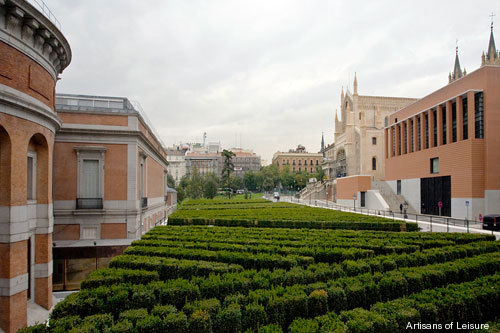 Q: What is the best time of year to visit Madrid?
Anytime, but from April to June or September to November the weather is between 19 degrees and 36 degrees Celsius (66 to 96 degrees Fahrenheit). Though to be honest, for me, Madrid is romantic and charming during October and November.
Q: How do you spend your days off?
I take good advantage of all the city has to offer: theaters, the Retiro garden, shopping and visiting my friends because normally I'm traveling around the world on business.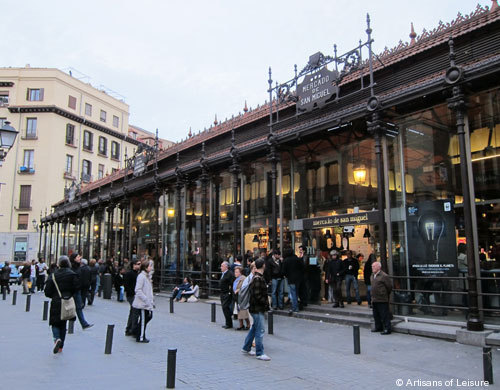 Q: What is your favorite restaurant in Madrid at the moment (outside of the hotel)?
I like a very old and famous restaurant called Botin. There's also a new, trendy restaurant that I like called Arola. Another very chic and small restaurant that I like is called Lua. It has one Michelin star and features daily fresh food from the market.
Q: Is there anything a traveler should be sure to shop for in Madrid?
Iberian Bellota ham and leather accessories from Loewe Madrid.
Q: What are you reading right now?
The Presentation Secrets of Steve Jobs by Carmine Gallo
Q: Where do you like to travel and why?
To Buenos Aires, Milan for shopping, and London for theater.
Q: Where will you travel next?
Cerdeña Island (Sardinia). I adore this chic Italian Mediterranean island.
Tags: afternoon tea, art, best hotels, cuisine, design, Fabio León Ramírez, food markets, history, hotels, luxury, luxury hotels, Madrid, Mediterranean, museums, Orient Express, restaurants, Ritz Madrid, Sardinia, shopping, Spain tours