February 5, 2010
Just Back: South Africa, Victoria Falls & Botswana
We recently returned from an incredible trip to southern Africa that included wildlife safaris in South Africa and Botswana's Okavango Delta, cultural touring in Cape Town, art and wine touring in the Cape Winelands, and seeing spectacular Victoria Falls.
We began in beautiful Cape Town, a highlight of any trip to South Africa. We love the Cape Grace Hotel, one of the city's most elegant hotels. In addition to stunning views of iconic Table Mountain, this Dutch colonial style hotel has the perfect location on the Victoria & Alfred Waterfront, a lively area with some of Cape Town's best restaurants and shopping.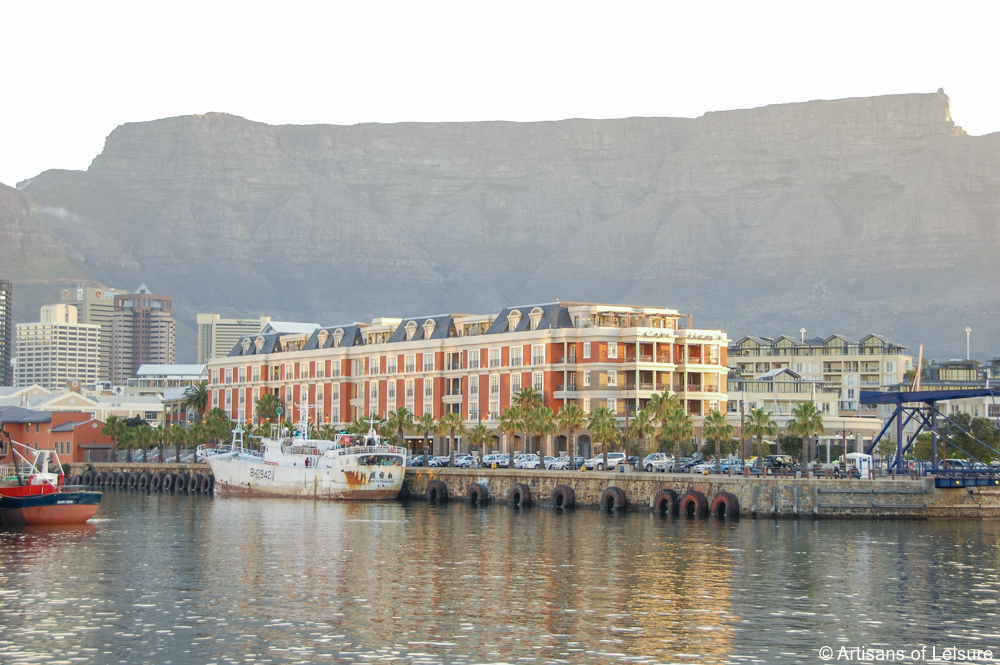 South Africa is renowned for fine wines. We recommend spending a couple of nights in the beautiful Cape Winelands region, including the towns of Franschhoek and Stellenbosch. The area is also a perfect day excursion from Cape Town.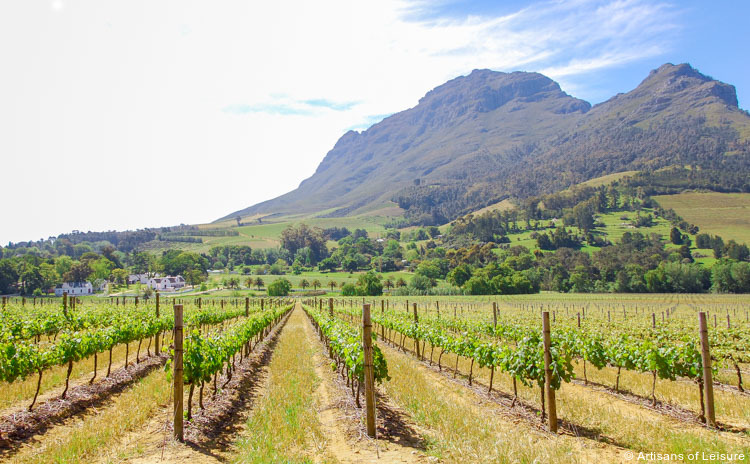 Our custom-tailored excursions in the Winelands feature wine tastings at some of South Africa's most renowned vineyards, including one with an excellent private art collection.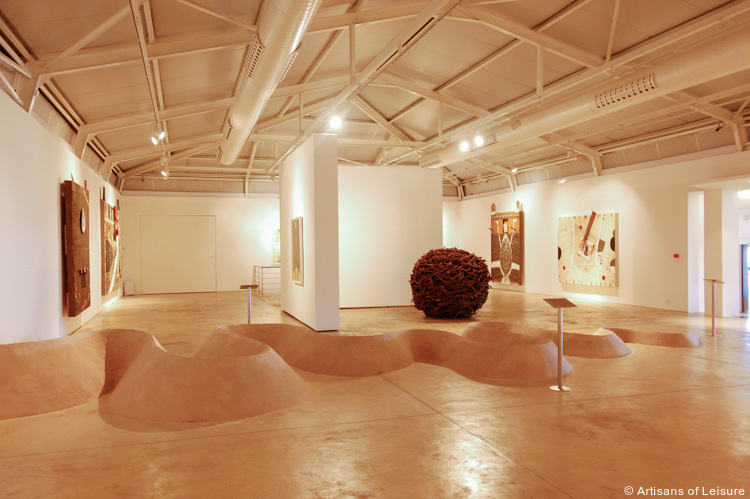 This is one of the contemporary art exhibitions we saw during our time in the Cape Winelands.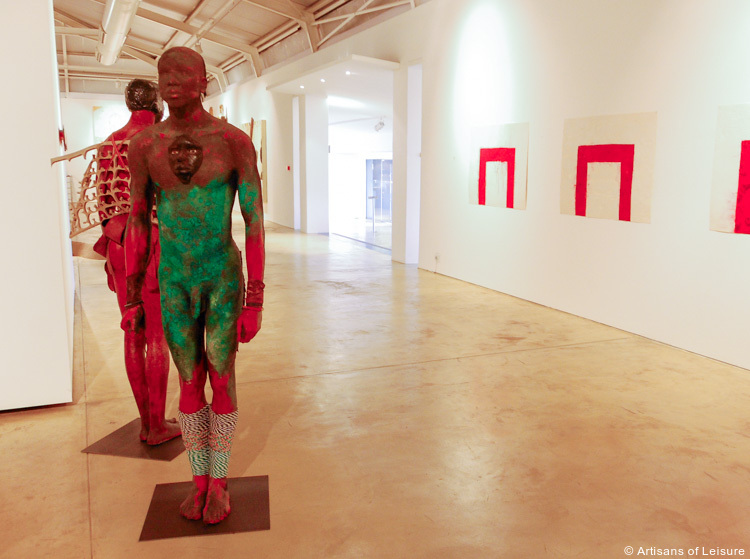 Our private Cape Peninsula excursions include a scenic drive along the coast with stops in charming seaside towns.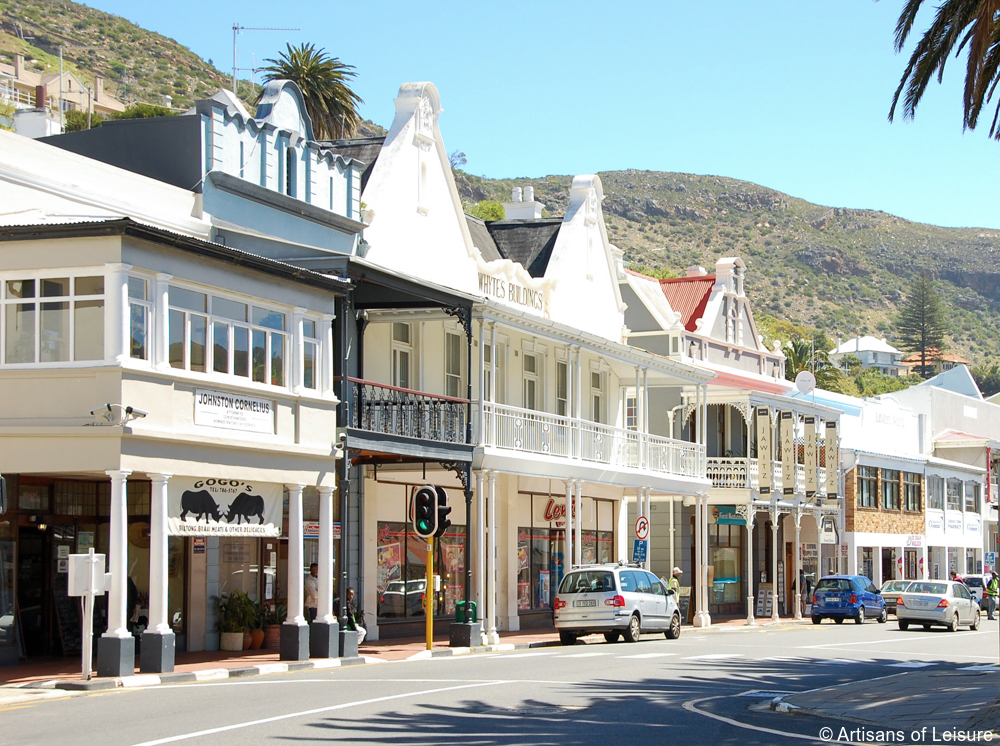 For those interested, our tours also stop at Boulders Beach to see African penguins.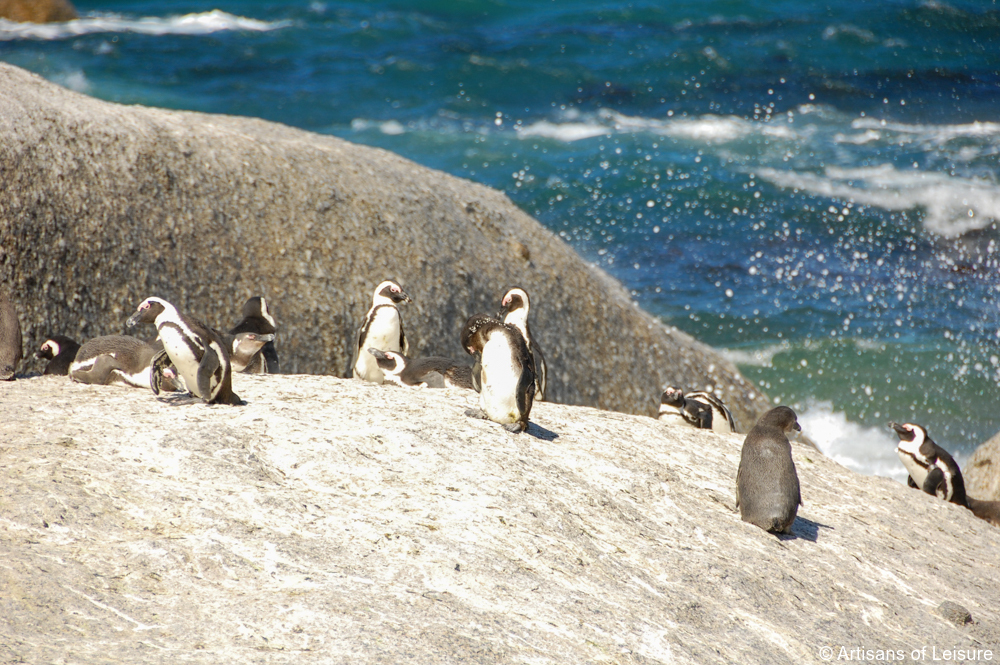 We can arrange special visits to a South African township, where our travelers get an insider's perspective on the community by visiting local schools, community centers, shops, shebeens (pubs) and churches. It's a great way to connect with the local people and learn more about South Africa's complex history.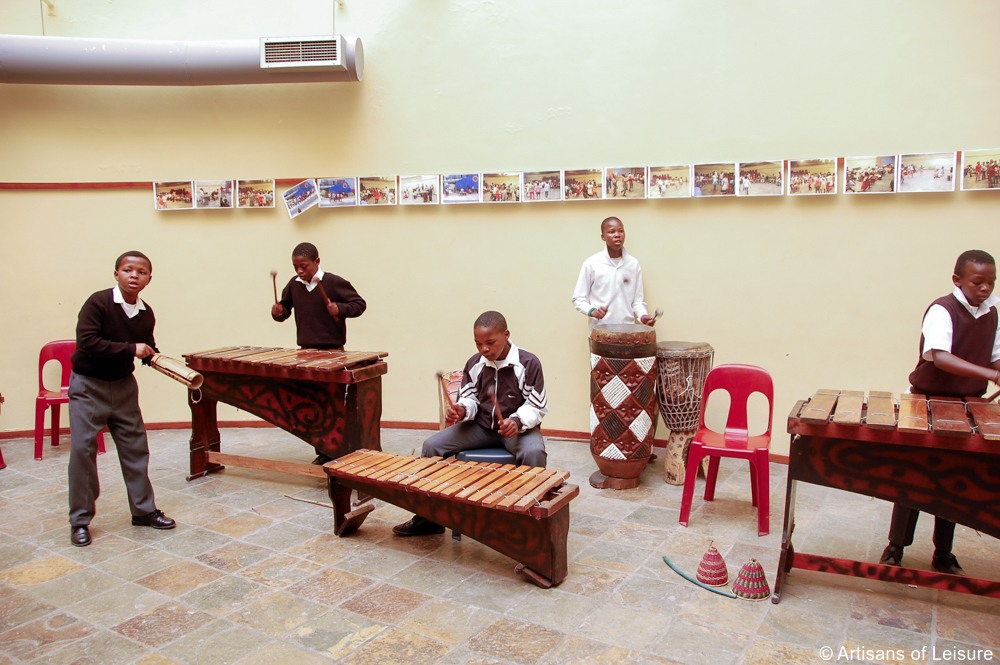 During a township tour, you are likely to come across women cooking smileys—roasted sheep's heads—which are considered a local specialty in some townships.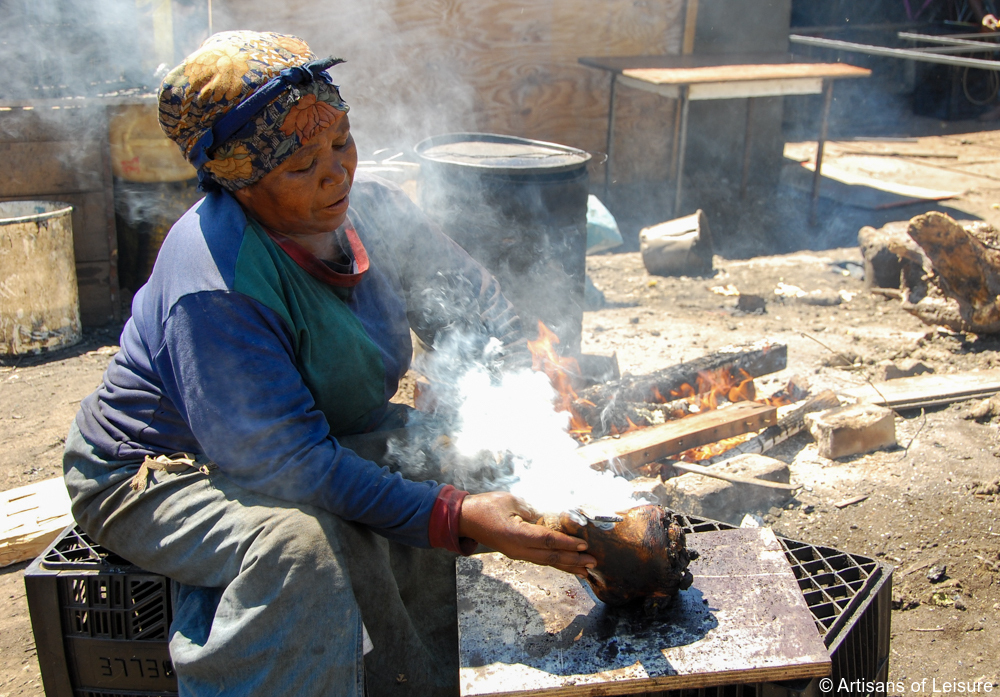 We arrange for our travelers to bypass the ticket lines for a thrilling cable car ride to the top of Table Mountain, one of the highlights of Cape Town.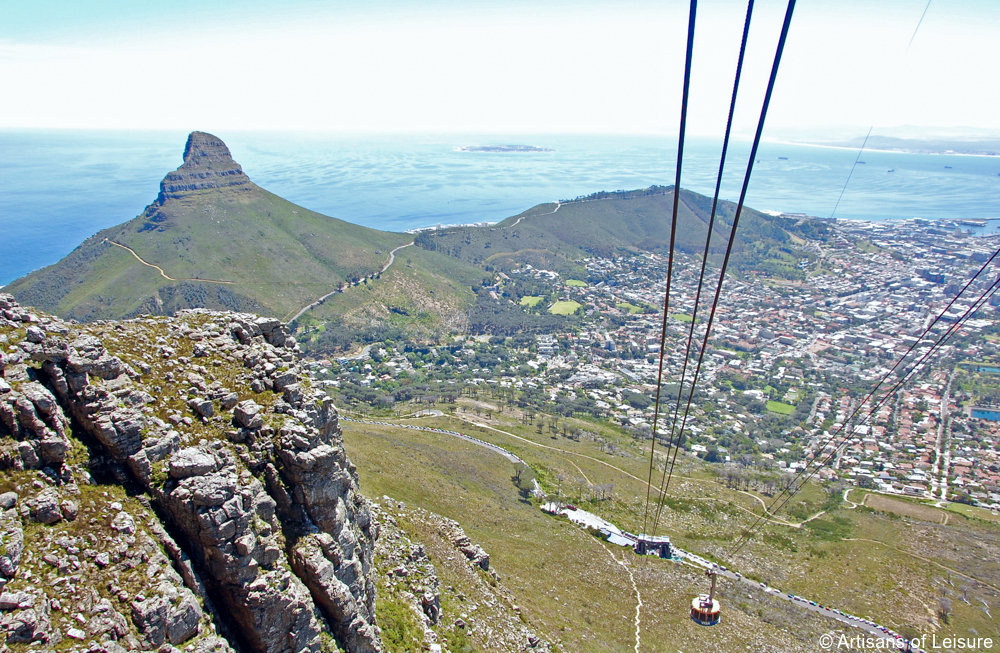 Next, we traveled to see magnificent Victoria Falls on the border of Zambia and Zimbabwe! Locals call it Mosi-oa-Tunya, which means "the smoke that thunders." Our travelers enjoy their own private sundowner cocktail cruise and can opt for a scenic helicopter ride over the falls.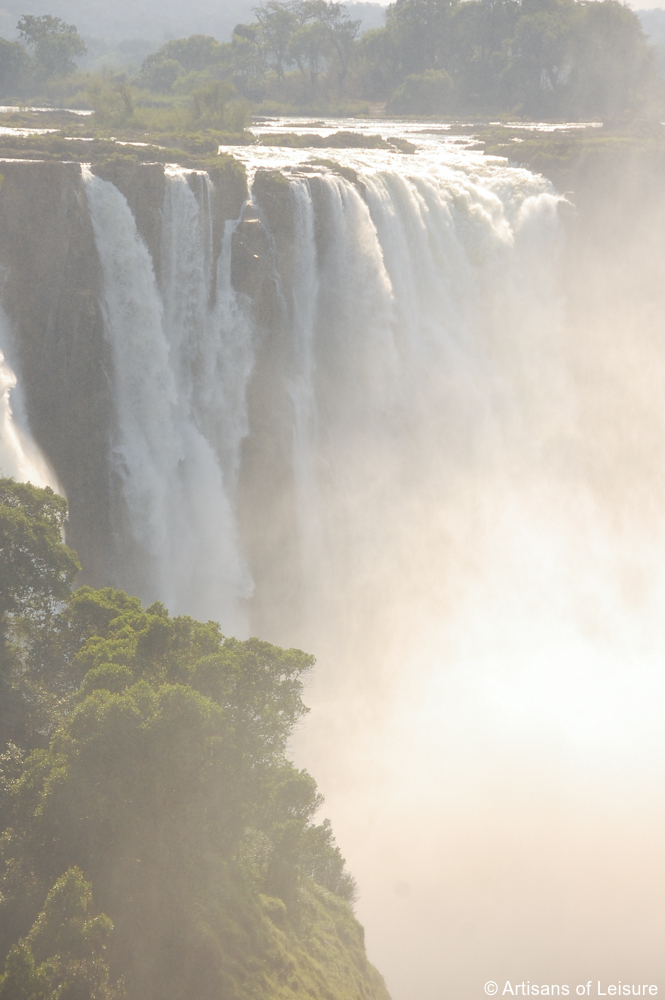 Travelers can witness the daily life of the people, such as these women in Zambia carrying firewood to their village.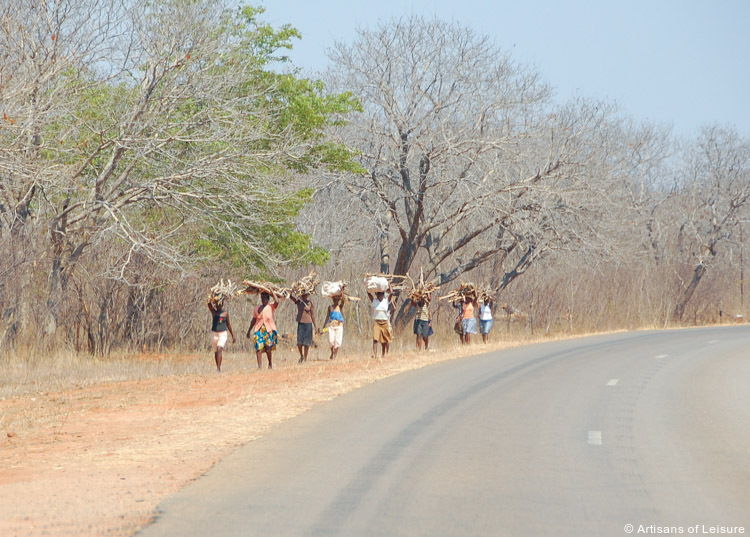 From Victoria Falls we traveled to the Royal Malewane, one of South Africa's finest luxury lodges, located in the private Thornybush Reserve near Kruger National Park.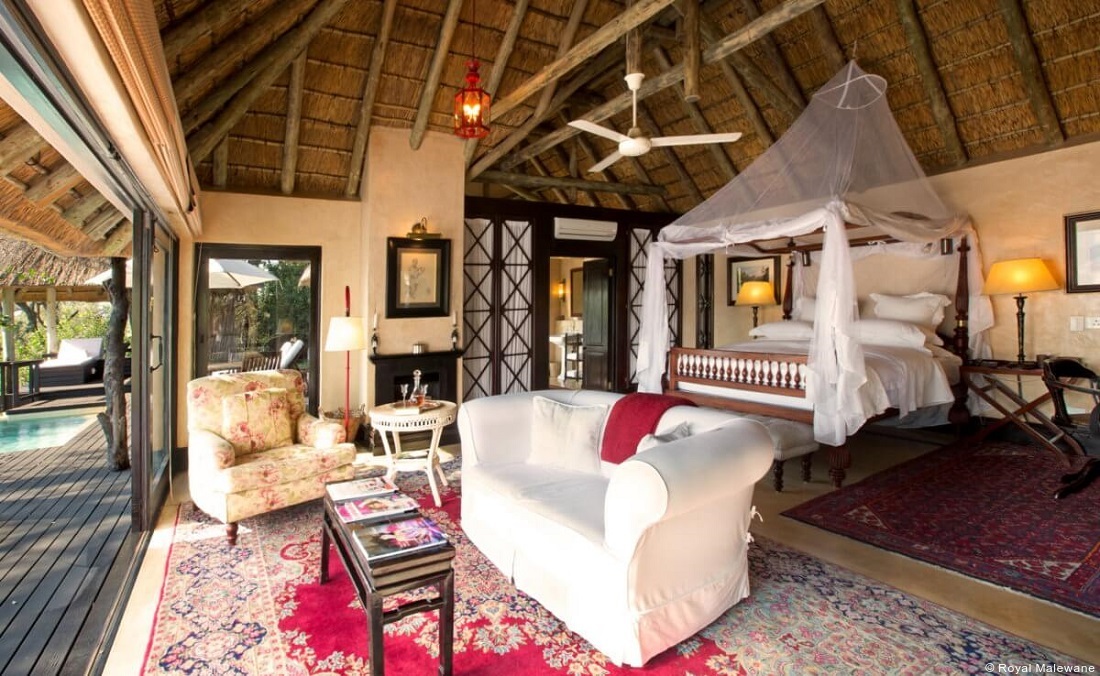 Our safaris include visits to the best national parks and game reserves in South Africa, where you can see the Big Five: buffalo, leopards, elephants, rhinos, and of course, lions!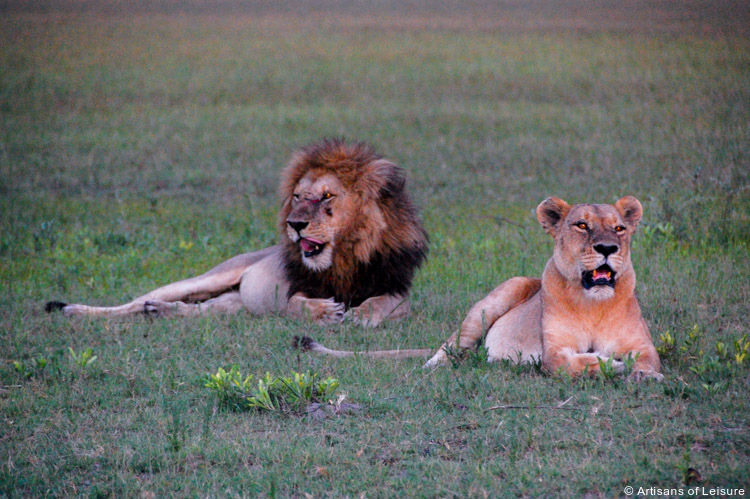 We had the chance to observe white rhinos in the Sabi Sands private game reserve, the most renowned and exclusive game reserve in South Africa.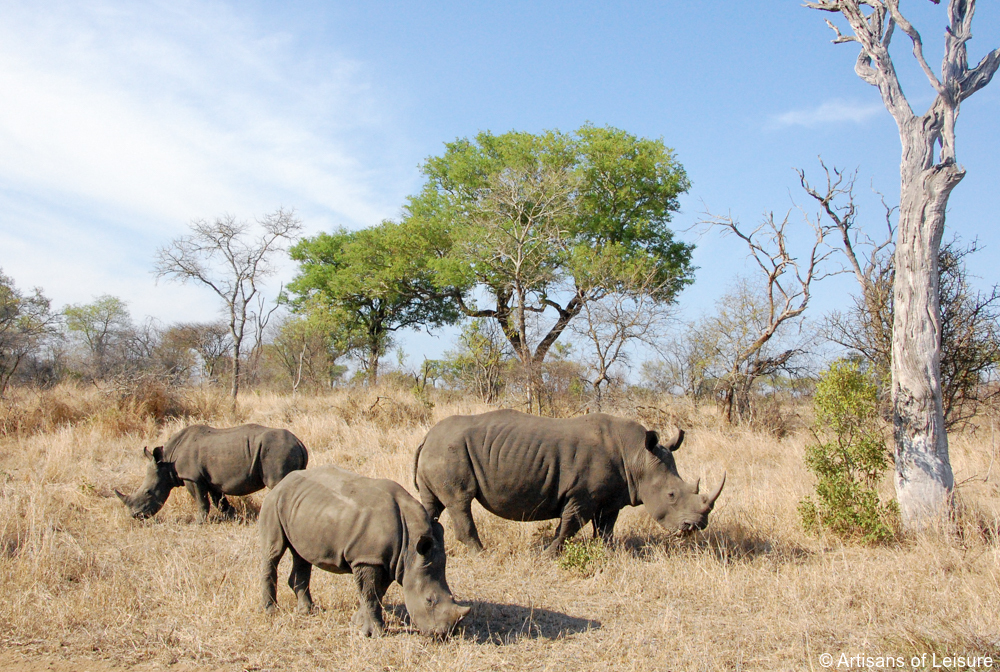 This is our expert ranger investigating a fresh lion track.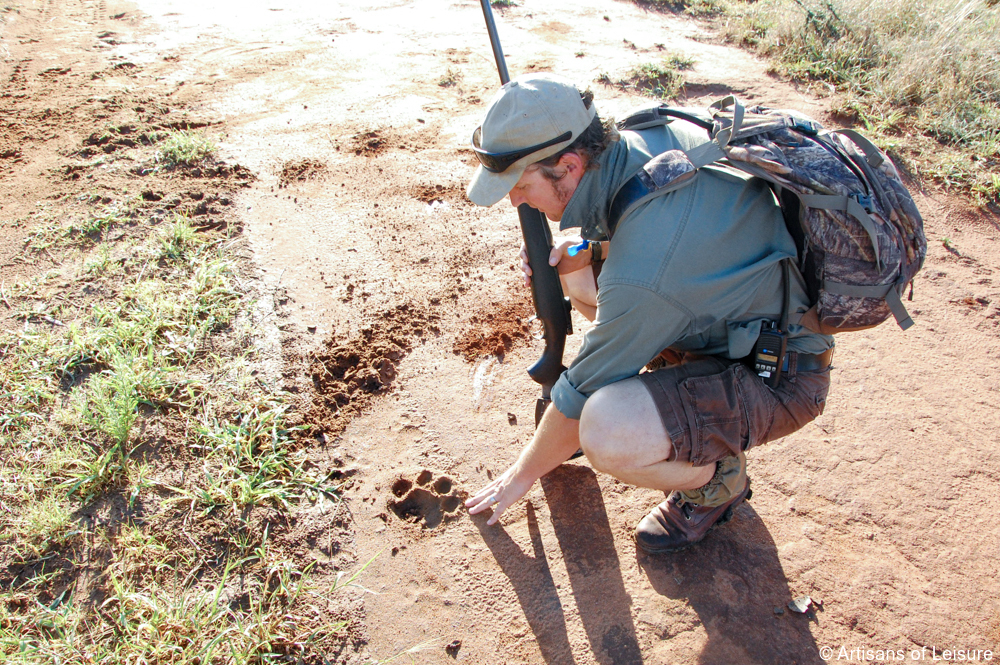 We spotted these elephants enjoying a drink in the hot African sun.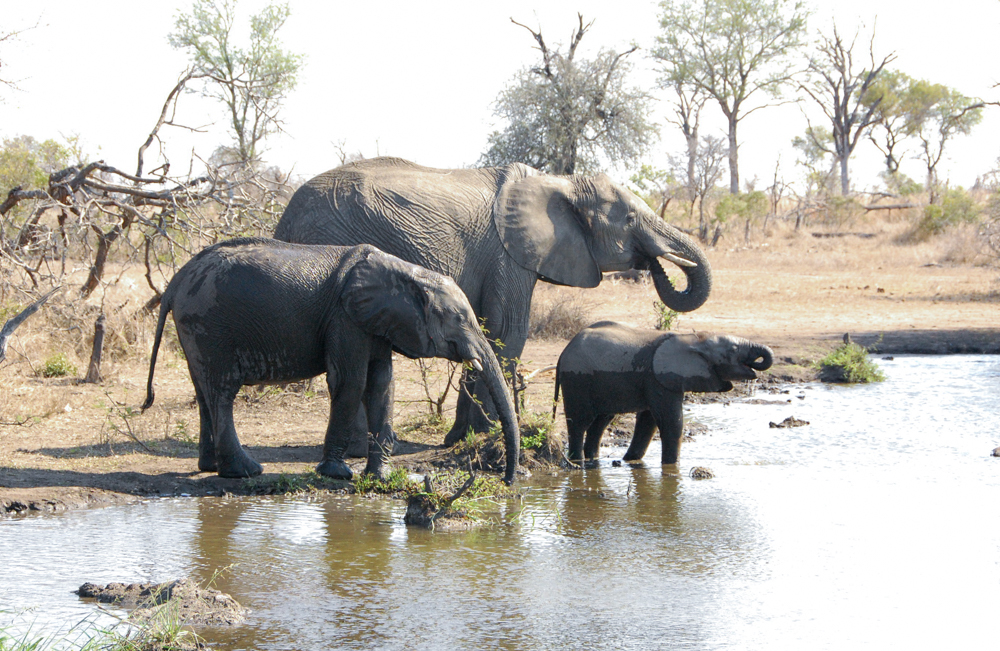 For families or groups of friends traveling together, we know the most spacious and luxurious accommodations that offer the ultimate safari experience, complete with chefs, butlers and private game drives.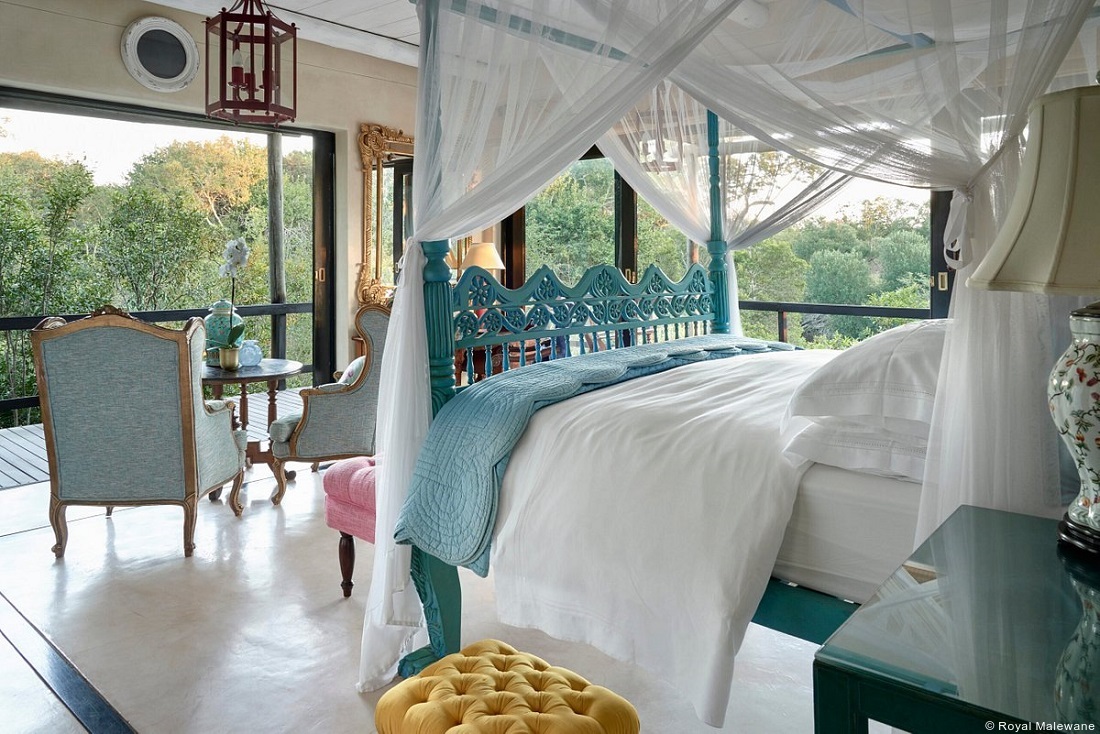 The spa is the perfect place to relax between game drives.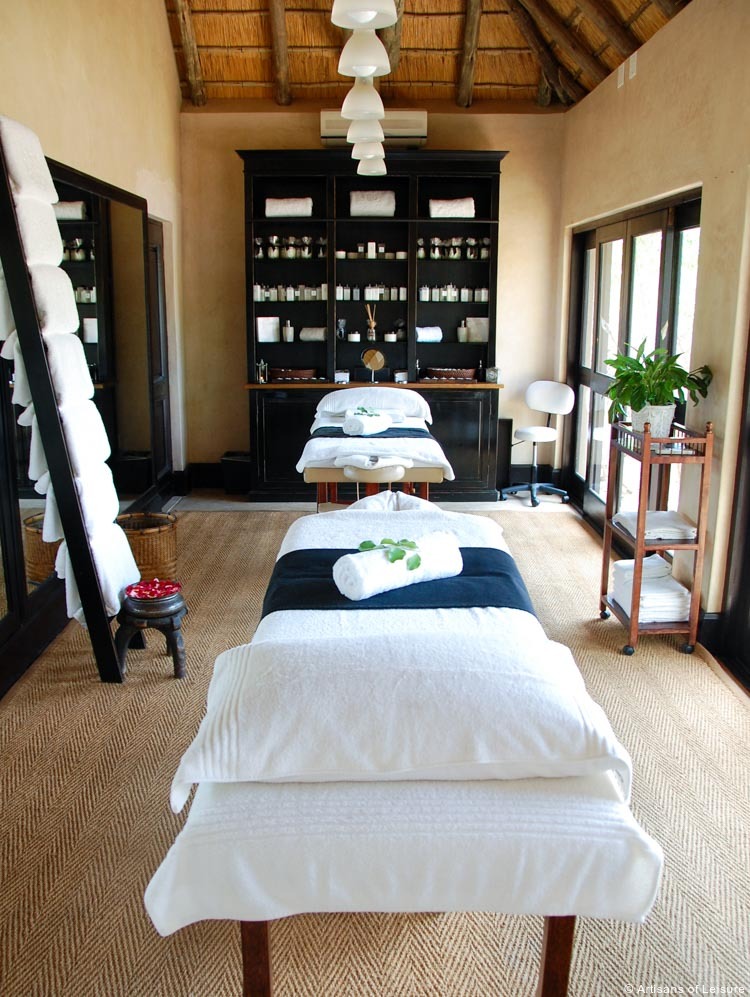 This giraffe looks like it is posing for a portrait.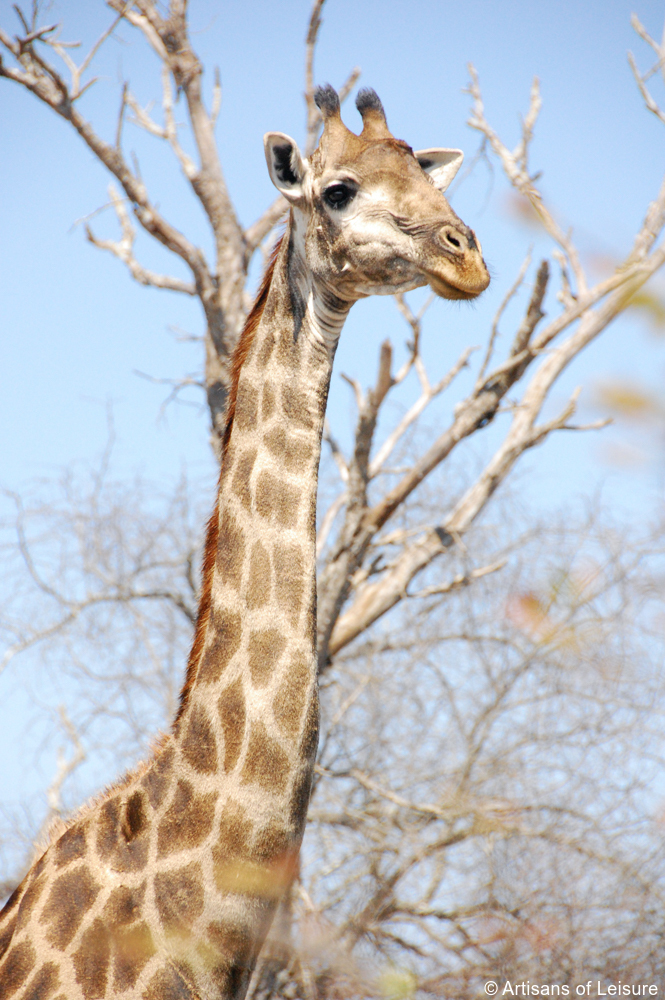 We can arrange private game drives with your own personal ranger and tracker for couples, families, or groups of friends traveling together.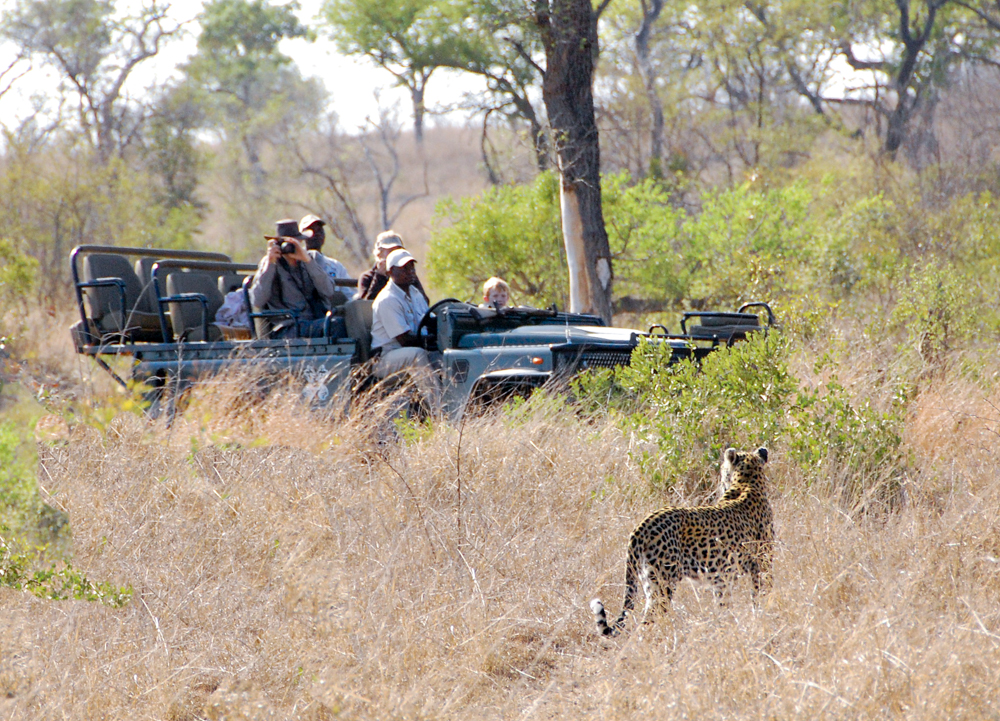 Some months are perfect for seeing young animals in the wild.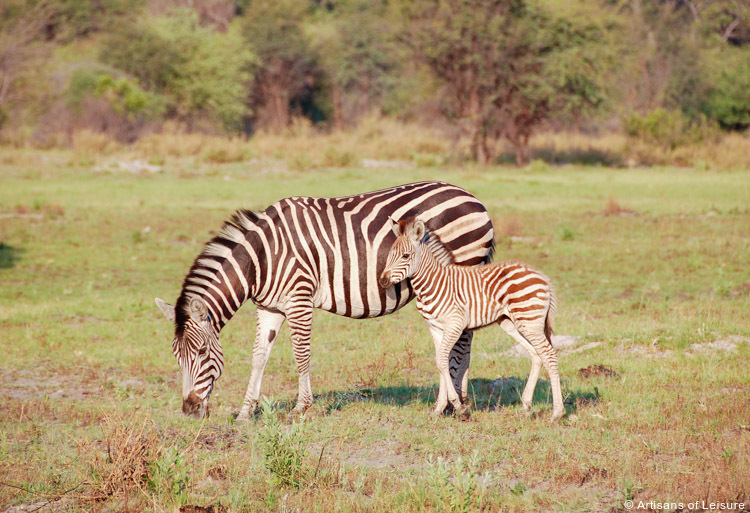 In some safari locations, we arrange for various cultural and philanthropic activities such as visiting local communities.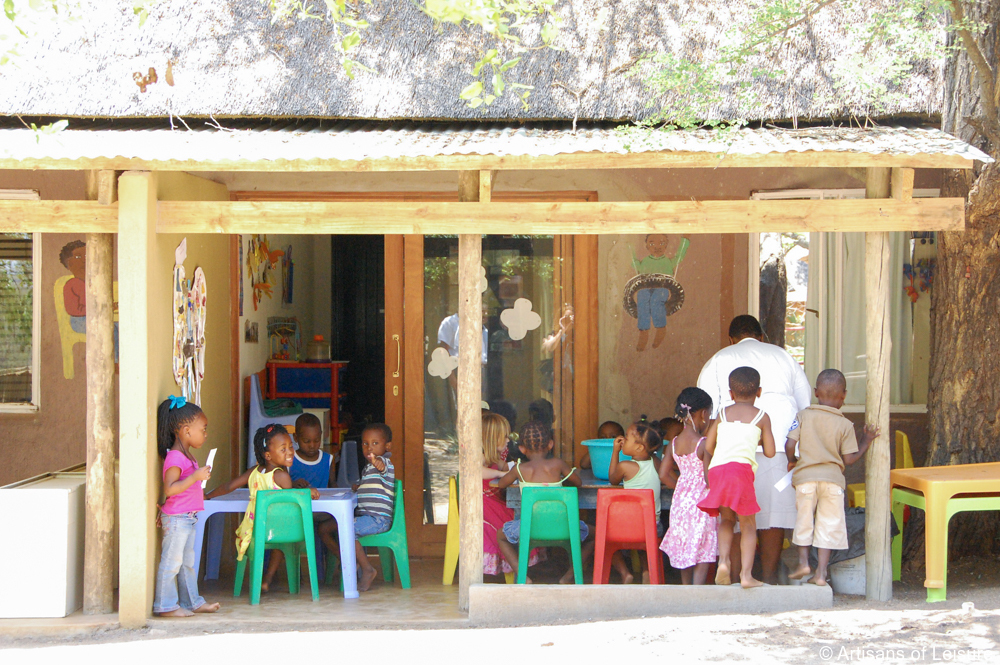 High-quality traditional crafts make wonderful souvenirs.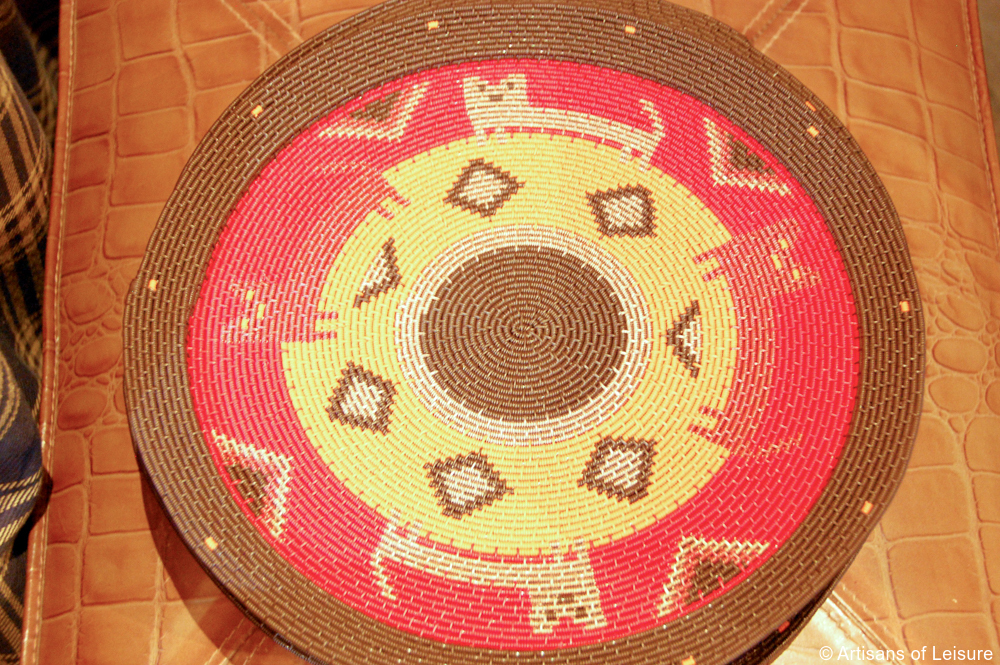 We're very particular about the lodges we use in our tours, and we only recommend the very best.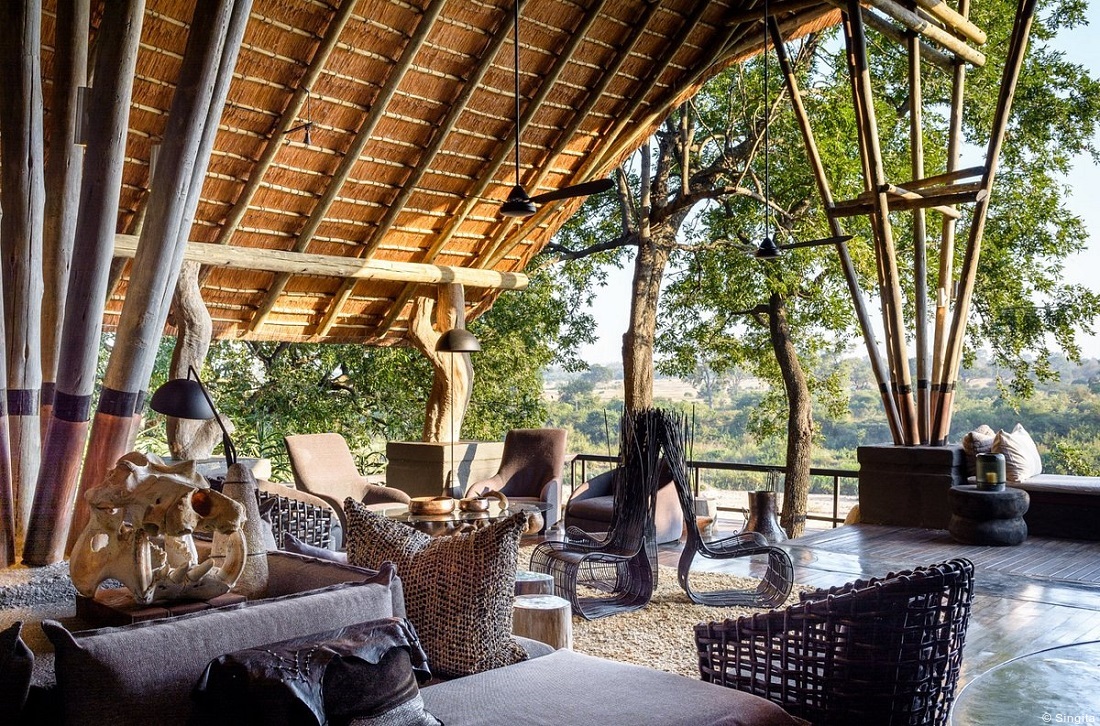 Here, an elephant crosses the road on a game drive in South Africa's Madikwe Reserve. In this area, the soil is a rich, dark red and the elephants take on a dusty, red hue from bathing in the muddy watering holes.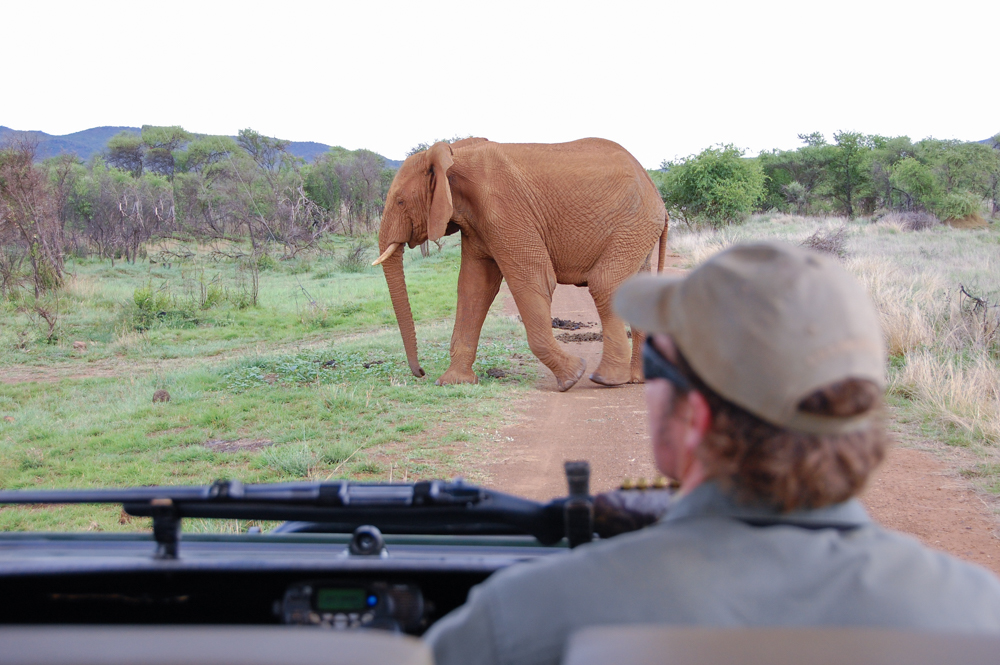 Even the tiniest creatures are fascinating! Here an African dung beetle transports buffalo dung by rolling and pushing it with his back legs.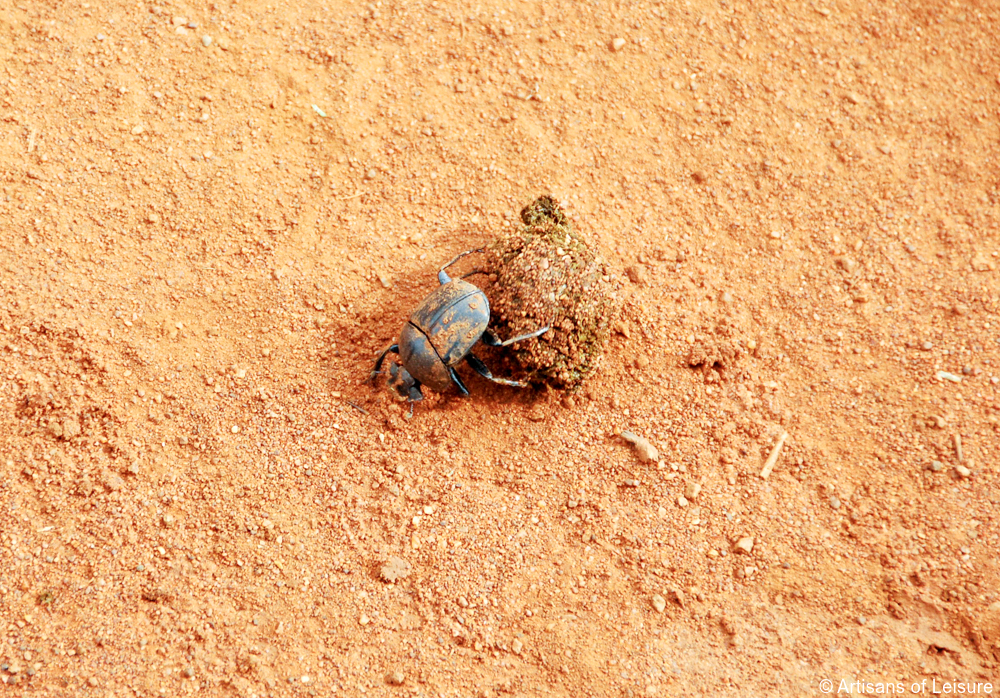 We stayed at one of our favorite luxury lodges in the malaria-free Madikwe Reserve.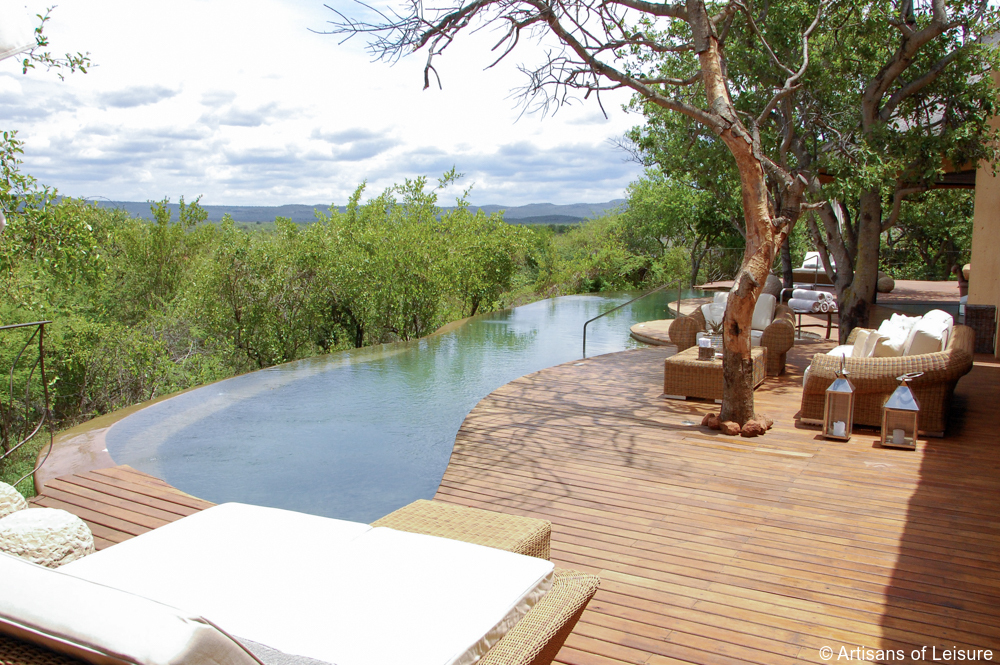 Here you can see the Big Five as well as other animals such as the endangered wild dog.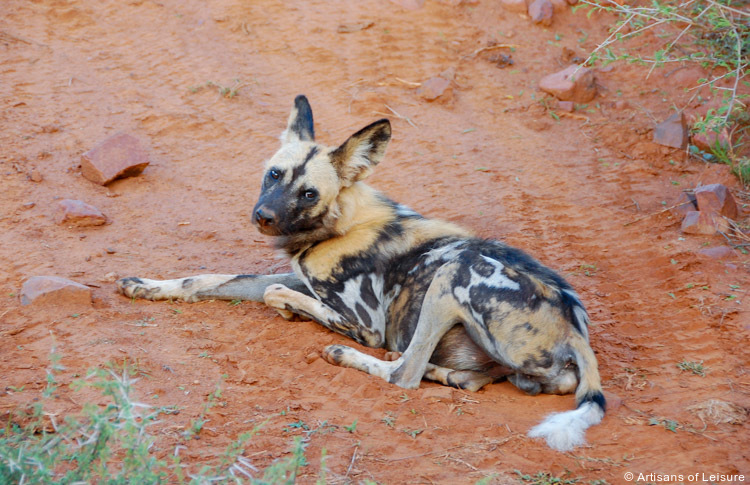 The lodges we choose are renowned for wonderful cuisine and excellent wines.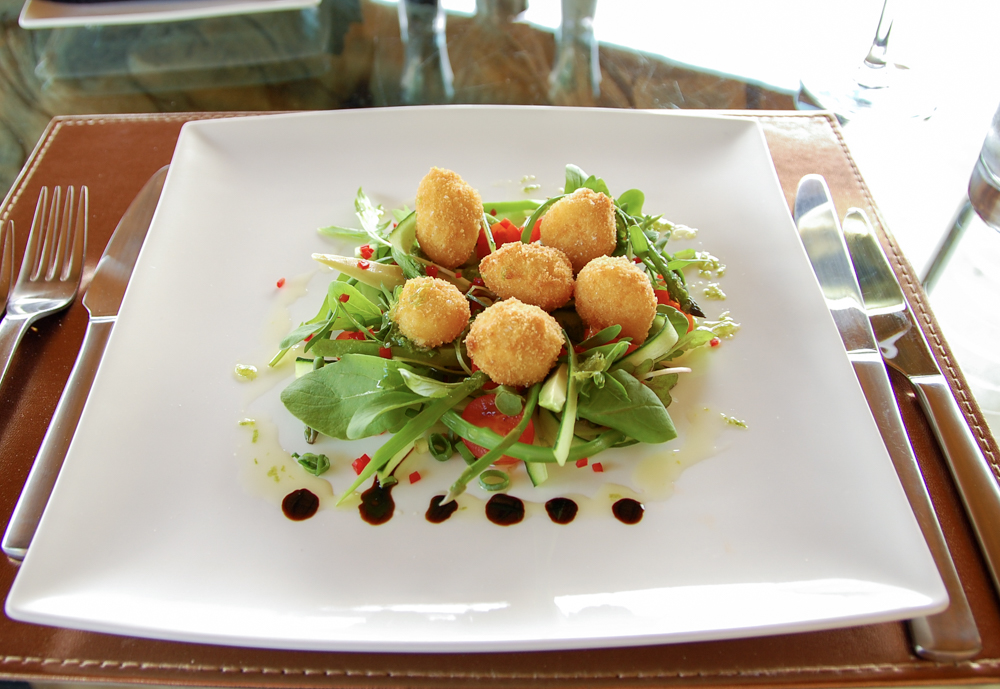 Between game drives, you might like to have us arrange a cooking lesson with a lodge chef.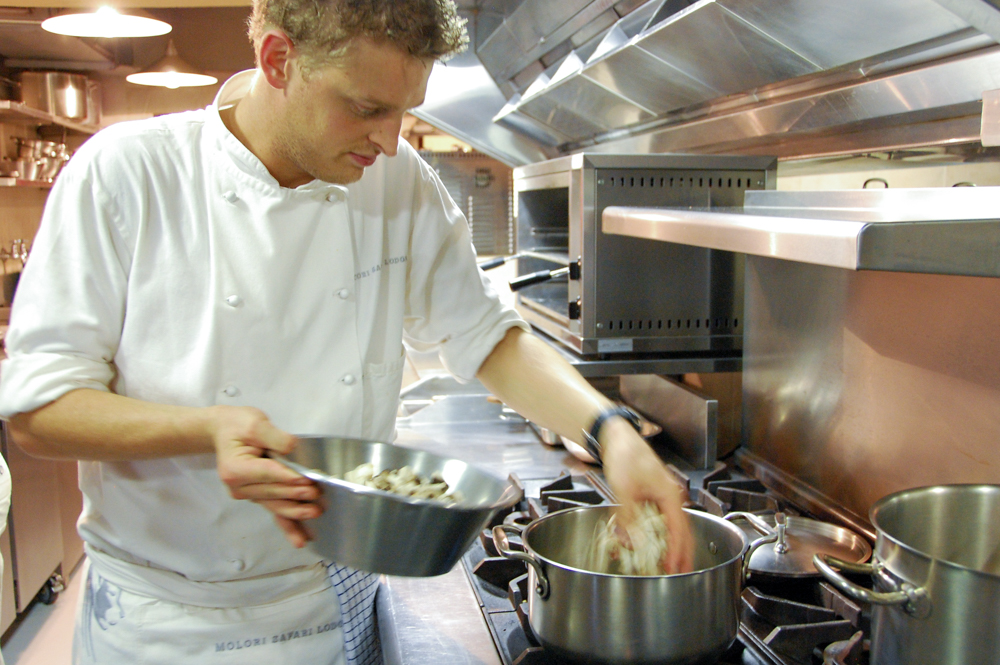 During flights between lodges and destinations, it's easy to see paths created by animals walking to and from watering holes.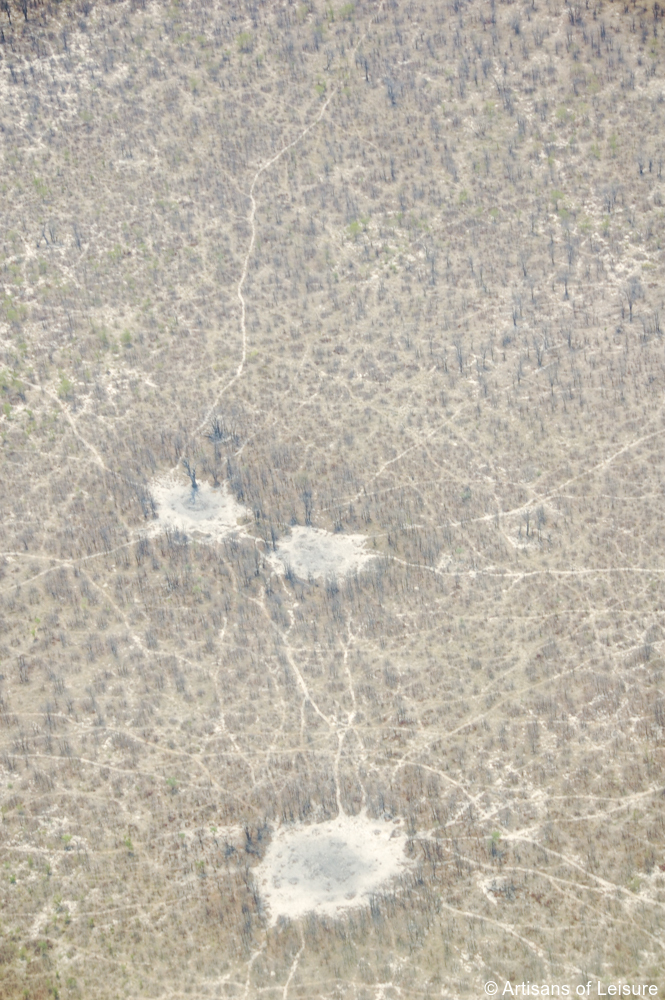 In Botswana's Okavango Delta, we have selected the best camps for both land and water activities. At the water camps, touring is by mokoro, a traditional boat used to travel the waterways. The delta is teeming with myriad birds and wildlife, including a large number of hippopotamuses.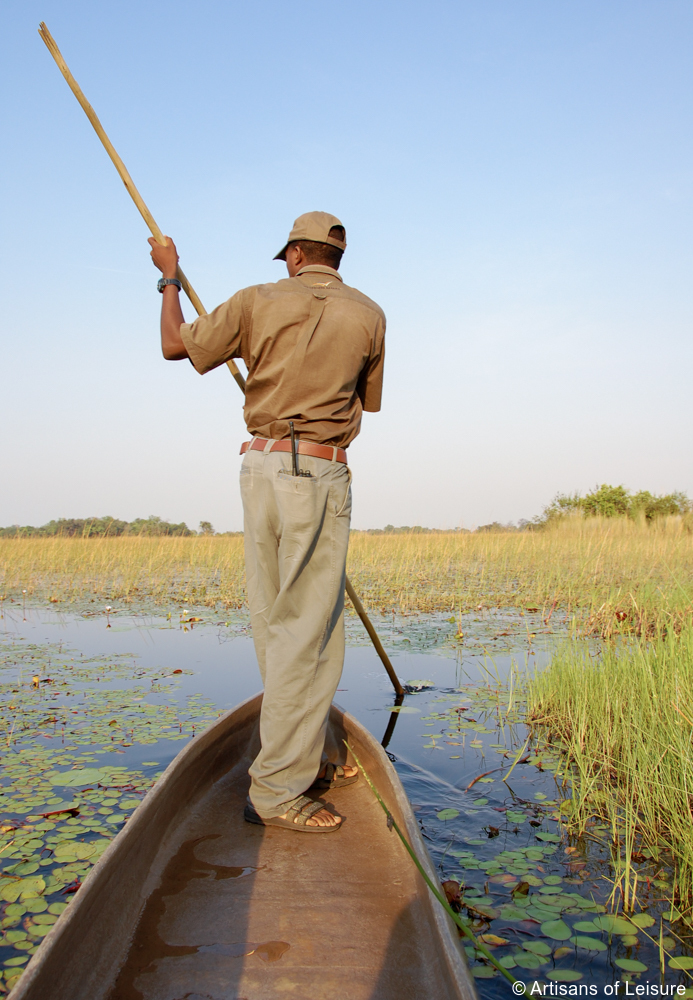 Southern Africa is a paradise for bird-watchers, but you don't have to be a specialist to appreciate the beauty of the Lilac-breasted Roller.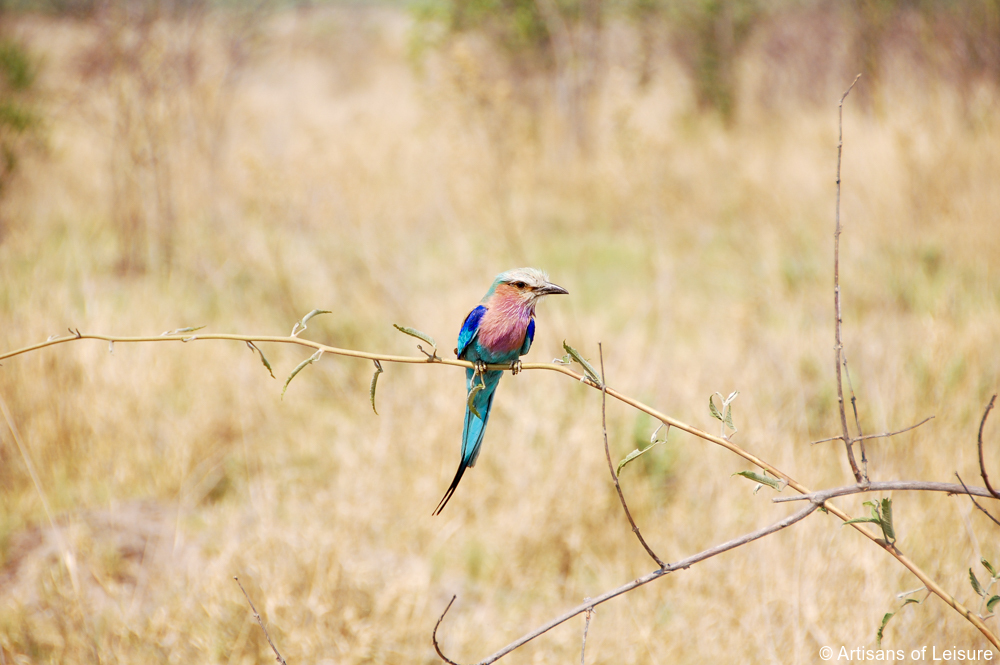 Here, a hippo cools off in the river.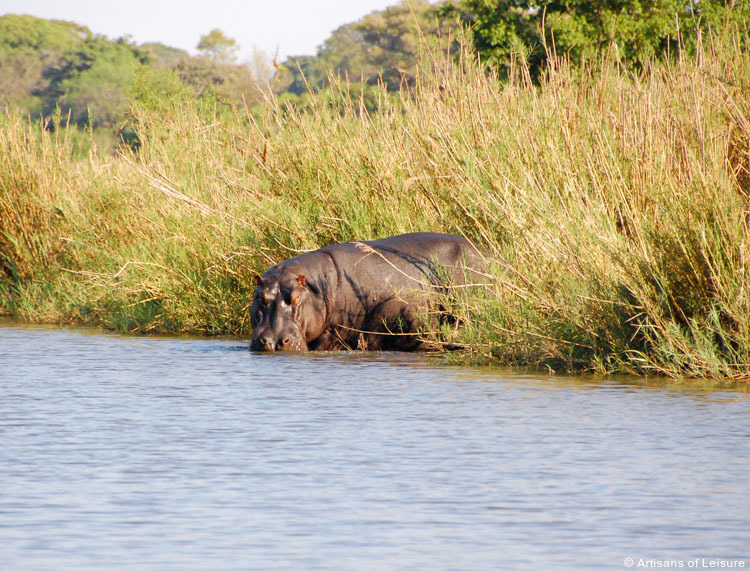 This luxury land and water camp in Botswana has a contemporary style.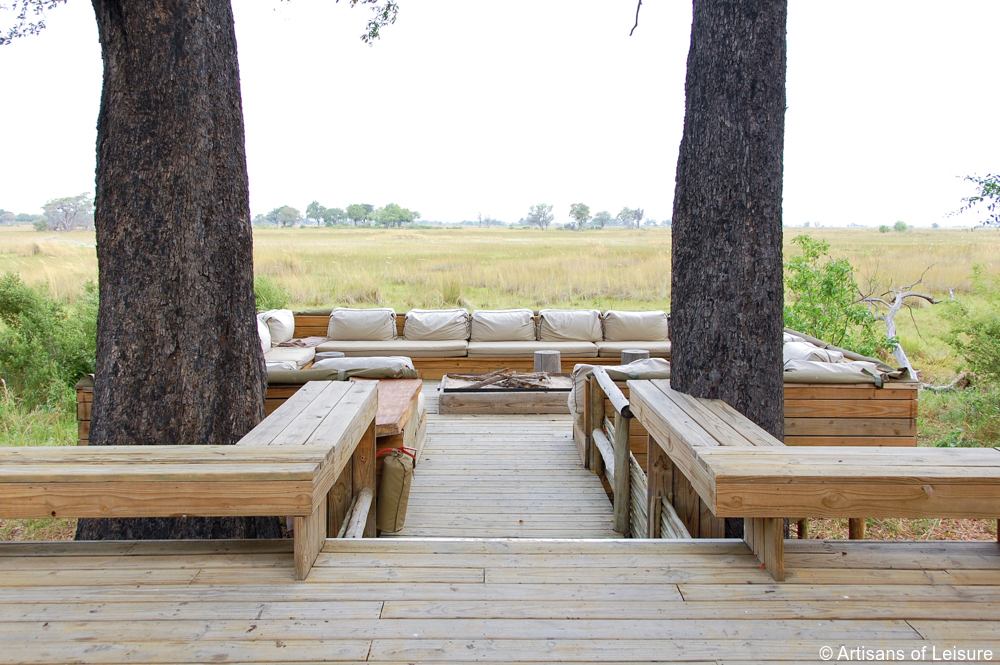 Enjoying a sundowner cocktail was a wonderful way to end a boat outing.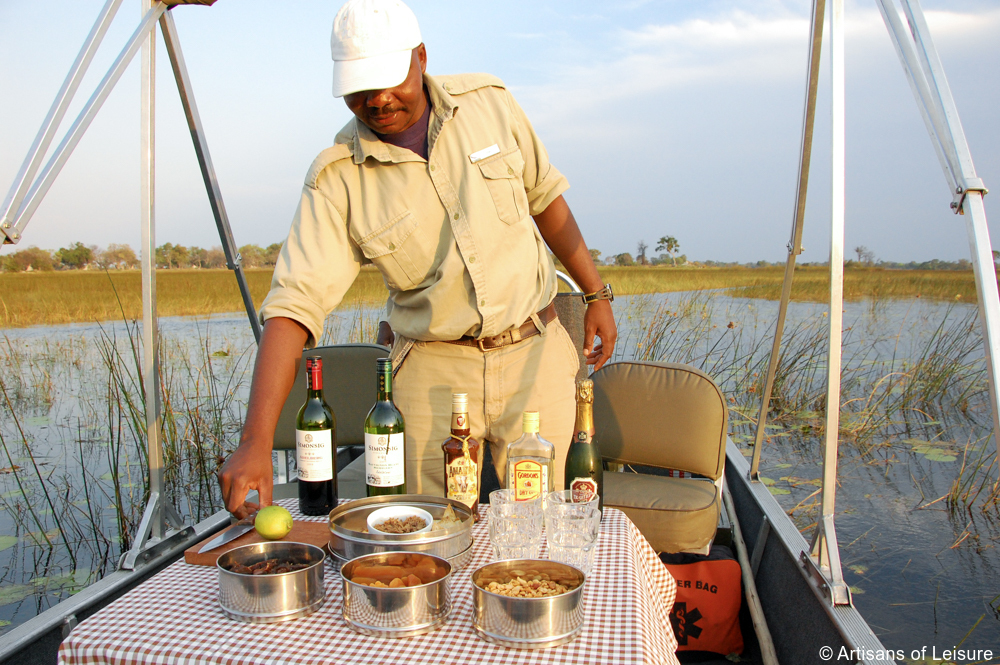 This is a tiny Painted Reed Frog in the Okavango Delta.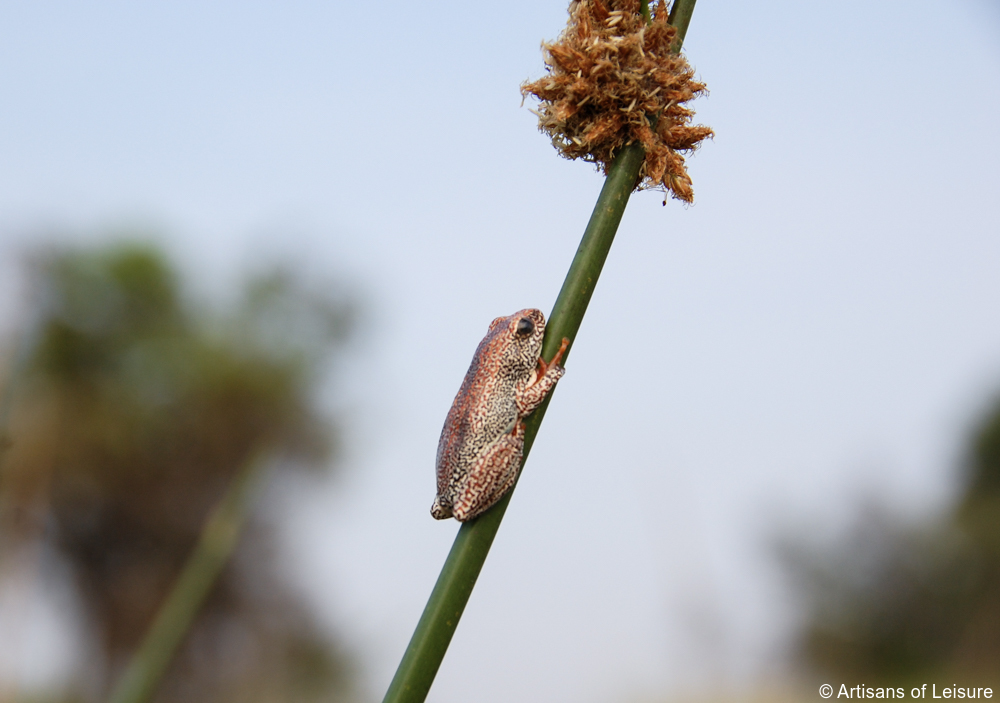 We stayed at the Belmond Savute Elephant Lodge, an exclusive safari camp inside Botswana's Chobe National Park, an area renowned for its high concentration of elephants. We watched elephants at a watering hole from the privacy of our porch.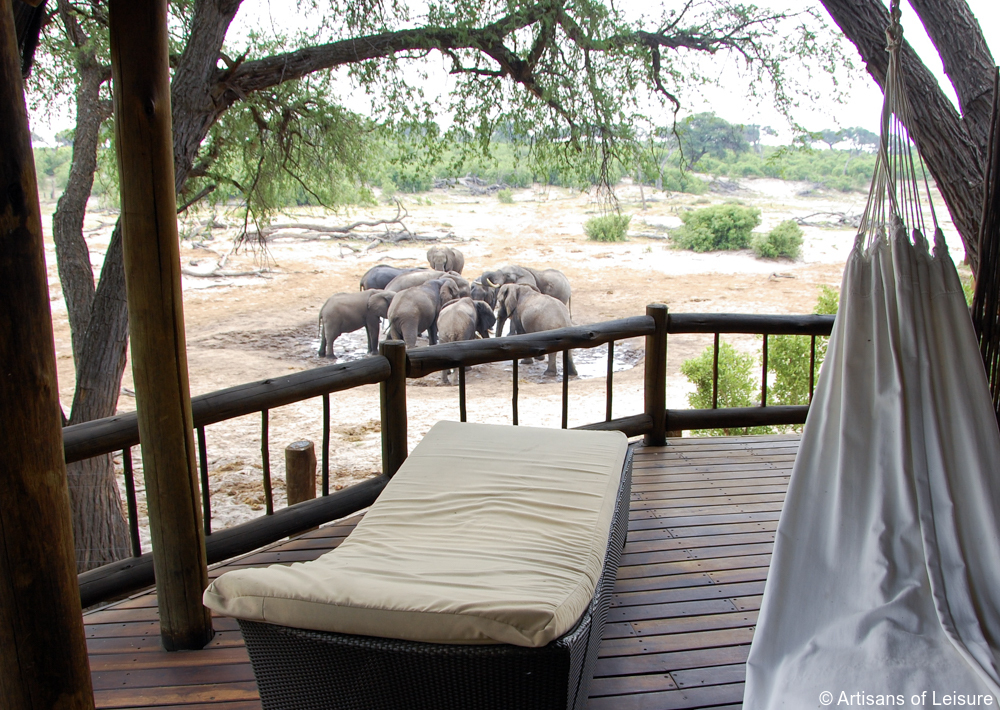 Up close and personal with a wild African elephant. An unforgettable experience!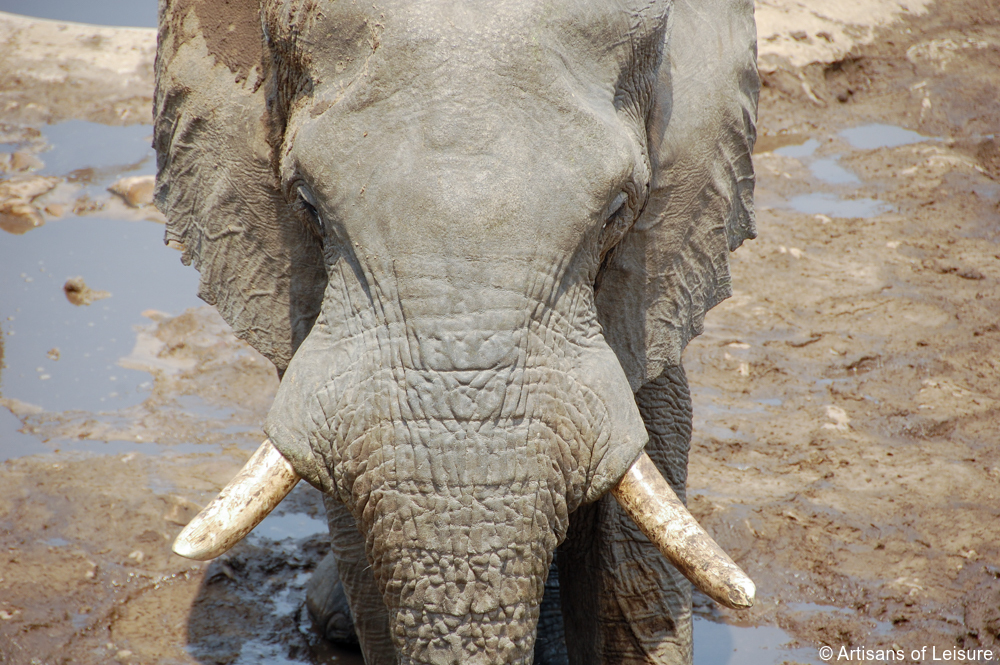 Contact Artisans of Leisure to begin planning a private luxury tour of southern Africa, including South Africa, Botswana and Victoria Falls.
Destinations: Africa, Botswana, South Africa
Tags: Africa luxury safaris, African safaris, Botswana, Botswana tours, Cape Town, Cape Winelands, family travel, Kruger National Park, luxury Africa tours, luxury safari, luxury safari lodge, nature, Okavango Delta, philanthropy, Royal Malewane, Sabi Sand Reserve, Singita, South Africa, South Africa safaris, South Africa tours, South Africa wine tours, Victoria Falls, wildlife, wine tours, Zambia