December 22, 2009
Luxury Family Tours of Italy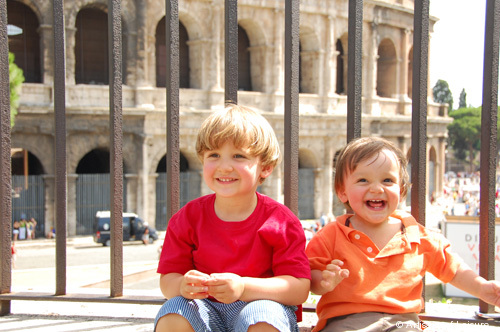 Italy is one of our most popular family destinations for many reasons. Food is easy: nearly everyone loves Italian specialties such as pasta, pizza, antipasti, fried vegetables, cheese and gelato. Culture is everywhere: older children are fascinated by places where history is so tangible (and beautiful), and younger children are wowed by iconic places such as the Leaning Tower of Pisa and the Colosseum. Italians are very family-oriented: they love entertaining children and are always eager to lend a hand when a parent needs a little help or a momentary distraction (doormen in Italy are not above playing hide-and-seek with toddlers in hotel lobbies).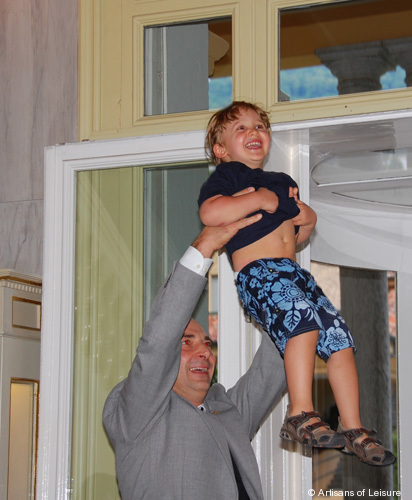 Many of our favorite hotels and resorts in Italy are very family-friendly, with kids clubs, child-friendly activities and extensive resort facilities. A highlight of visiting in the summer is spending warm afternoons swimming in the beautiful pools at Villa d'Este (Lake Como), Hotel Cipriani (Venice), the Four Seasons Hotel Florence, and the Rome Cavalieri (Rome).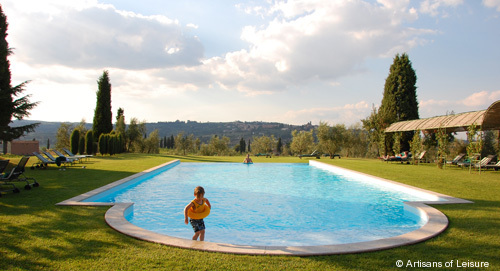 Our private Italy tours make family travel easy and stress-free. We take care of all the logistics, such as selecting the very best hotels and hotel rooms, making restaurant and babysitter reservations, and ensuring connecting rooms or extra beds as required. We also arrange details such as VIP access at museums and top attractions so no one has to wait in line.
Our private guides bring history alive for children, and they provide a friendly, personalized connection to Italian life and culture. Our private drivers transport families from city to city in a luxurious and hassle-free way.
We arrange many special activities for families visiting Italy, such as private boat charters on Lake Como or to the isle of Capri, private gladiator lessons in Rome, hands-on lessons in traditional crafts, private gondola and boat rides in Venice, visits to specialty food makers and high-end car factories in Emilia Romagna, private family cooking classes, visits to local amusement parks and playgrounds, privately guided hiking, visits to renowned Italian toy stores, and much more.
Our favorite family tour itinerary in Italy combines the cities of Rome, Florence and Venice with several magical days in Lake Como at Villa d'Este—arguably the best luxury family resort in Italy. Visit our website to peruse our many recommended luxury tours in Italy.