February 12, 2009
A visit to Egypt's magical Abu Simbel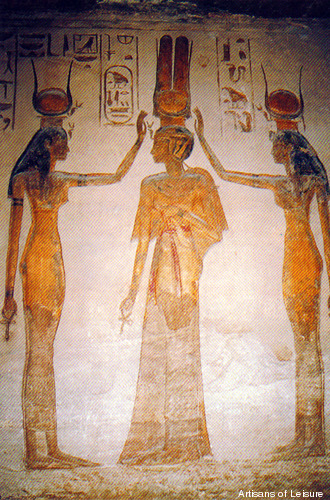 Abu Simbel is one of the most breathtaking monuments in Egypt, and high up on my list of favorite places in the world. Located by the border of Sudan in southern Egypt and facing Lake Nasser, it is comprised of two temples carved out of solid rock in the 13th century BC: the Great Temple of Abu Simbel, and the Temple of Hathor.
The imposing Great Temple, flanked by four enormous seated statues of Ramses II, is the image most people see of Abu Simbel. The interior is filled with statues, its walls and ceilings covered with carvings and colorful paintings.
If you look carefully around the temple, you can see graffiti carved into various walls and columns by visitors from as early as the 1800's.
The second temple, the Temple of Hathor, is smaller and dedicated to Ramses II's favorite wife, Nefertari. One interesting aspect of this temple is that its statues of the king and queen are equal in size, which is a testament to how important Nefartari was to Ramses II, as this is not seen anywhere else in Egyptian art (usually the queens are much smaller than the kings).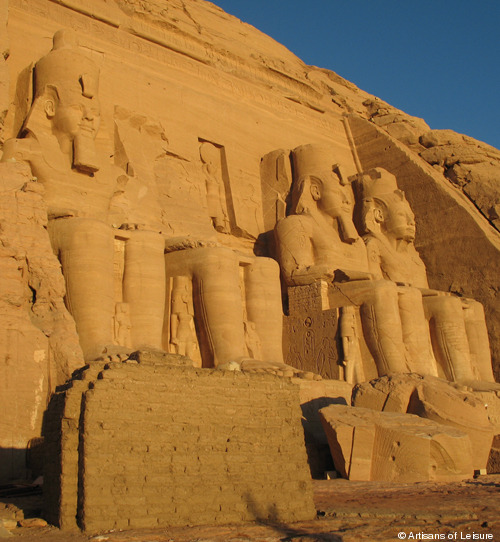 Most of our Egypt tours are designed to visit Abu Simbel at the flush of dawn, which is a truly magical experience. It means leaving Cairo on a very early-morning flight, but it is well worth it. The crowds are smaller, the air is cooler, and the angle of the sun hitting the temples is spectacular. However, I highly recommend a visit at any time of day.
—L.R.
Destinations: Egypt, Middle East
Tags: Abu Simbel, Cairo, Egypt tours, Egyptian art, luxury, Ramses, ruins, temple, Temple of Hathor, travel