Conde Nast Traveler: Top Travel Specialist – Morocco
We are excited to announce that Artisans of Leisure travel expert Mike Korn was recently named a Conde Nast Traveler Top Travel Specialist for Morocco.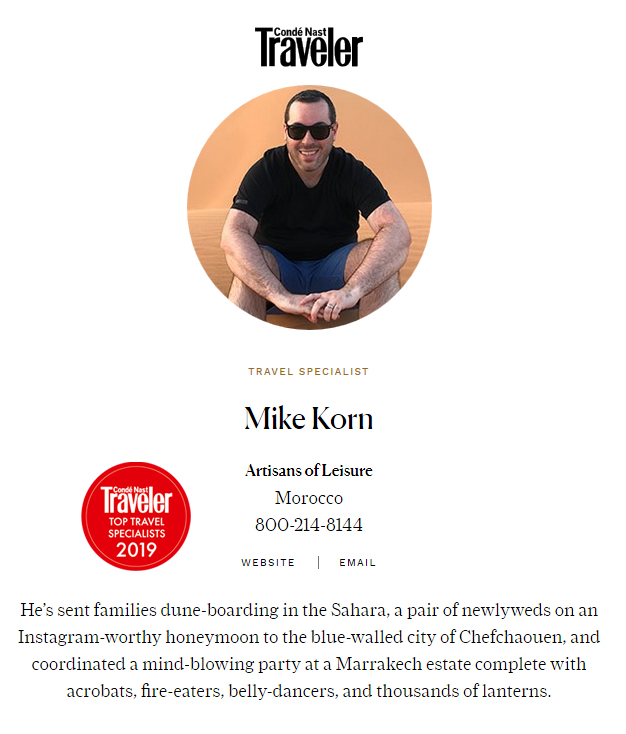 Artisans of Leisure arranges private luxury tours of Morocco featuring in-depth cultural touring, exclusive insider experiences, reservations at top restaurants and ultra-luxurious accommodation.
View our private luxury Morocco tours here.
Read the full article on Conde Nast Traveler's website here.
Conde Nast Traveler – Top Travel Specialist  – Mike Korn Morocco travel expert