August 23, 2018
Insider Marrakesh & Atlas Mountains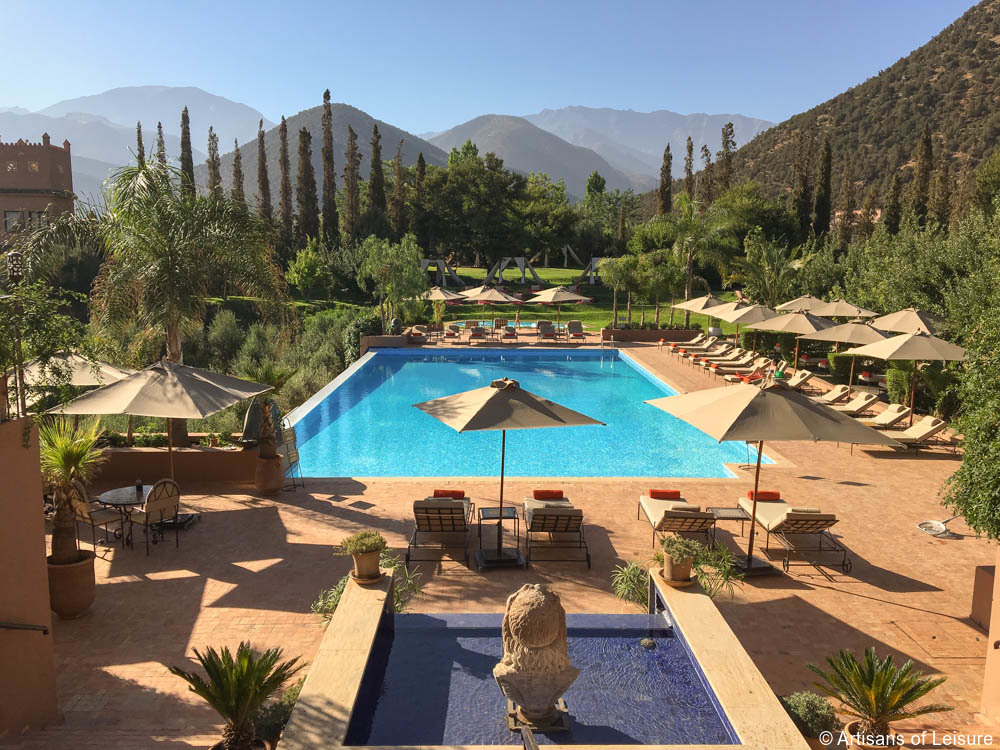 Ashley Isaacs Ganz, founder & CEO of Artisans of Leisure, recently returned to Morocco to visit some of her favorite places, including Marrakesh and the Atlas Mountains. We hope you enjoy this interview with her.
Q: Where did you visit on this trip?
On this trip I decided to return to Marrakesh and the nearby Atlas Mountains.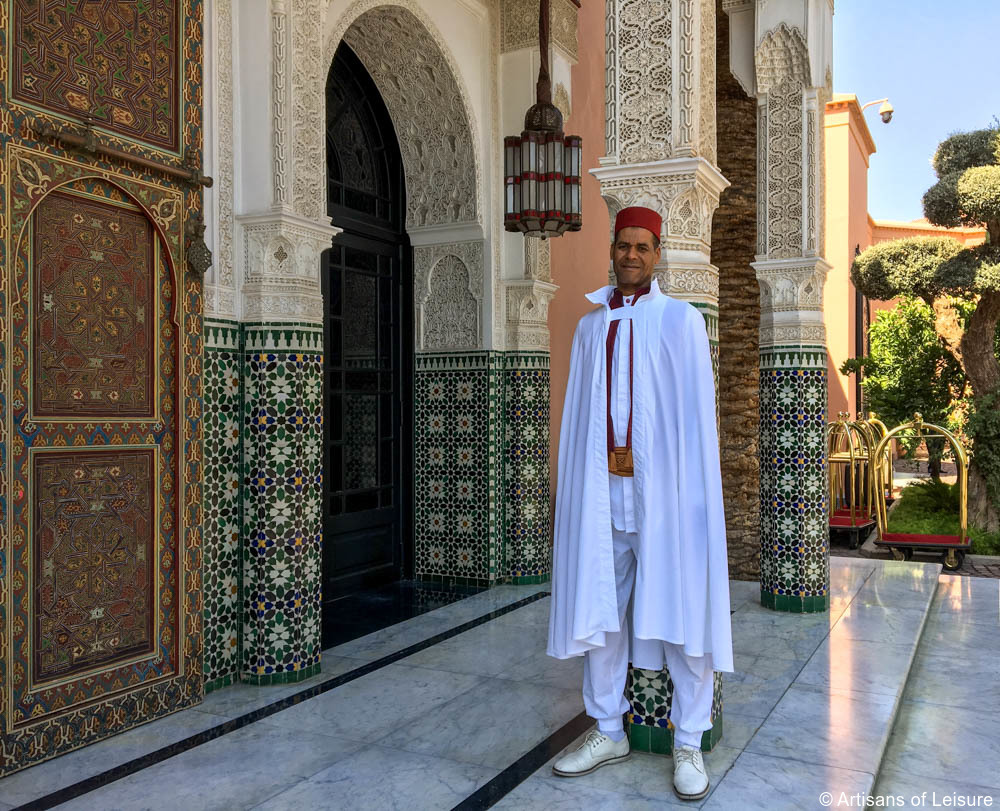 Q: Why did you choose those two places?
They are perfect destinations for anyone wanting a quick and luxurious cultural getaway.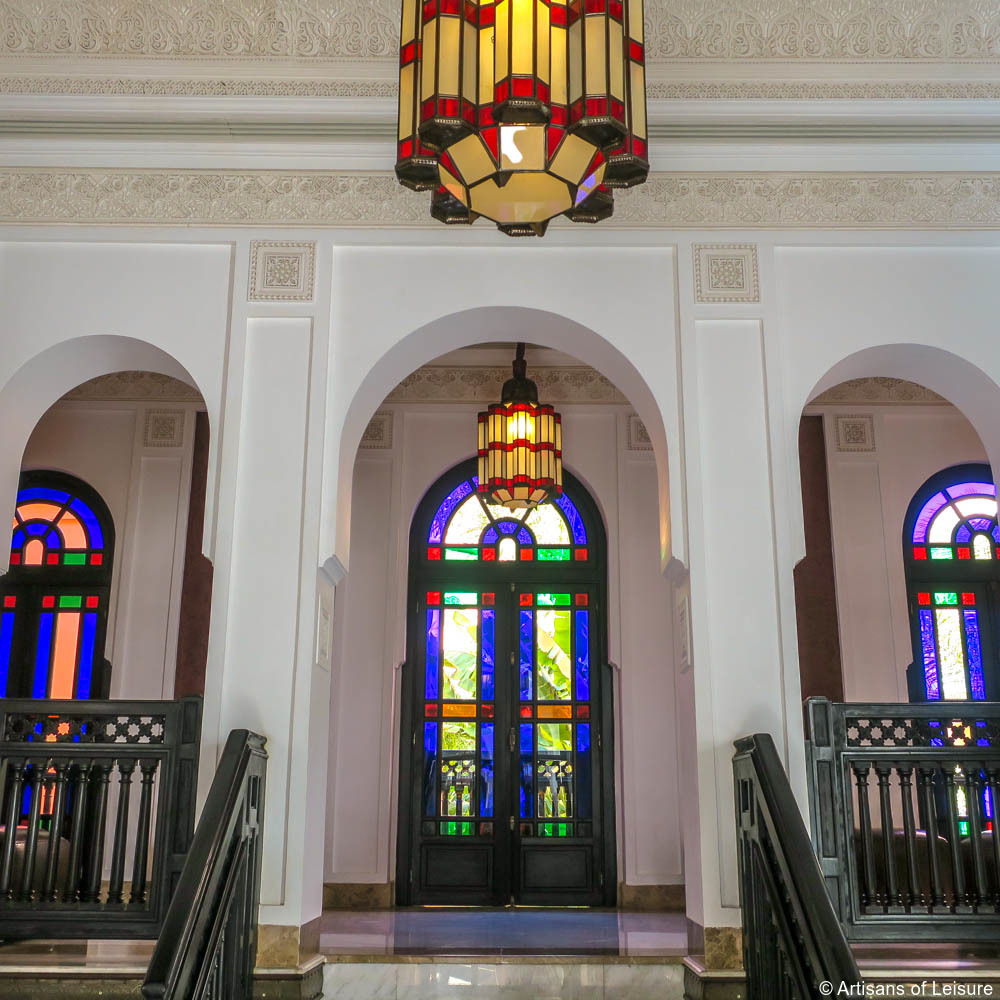 Marrakesh and the surrounding region offers the best of Morocco: incredible luxury hotels,  fascinating cultural touring, beautiful interiors, tons of options for families, great hikes and opportunities to get out into nature, and incredible shopping and dining options. Also, Marrakesh is just a short direct flight from major cities across Europe.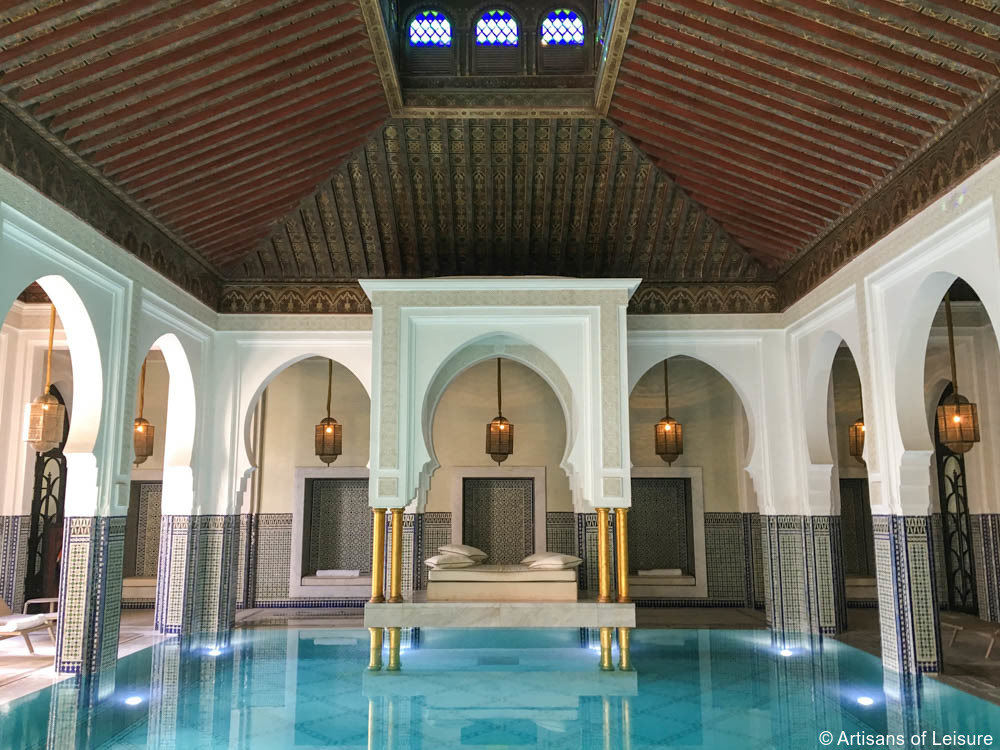 Q: Where did you stay?
I spent a few days at La Mamounia, the country's most iconic hotel, which is located in the heart of Marrakesh near the medina. It's one of my favorite hotels–exquisite Moroccan interiors, beautiful gardens, great food, great location, and extensive leisure facilities.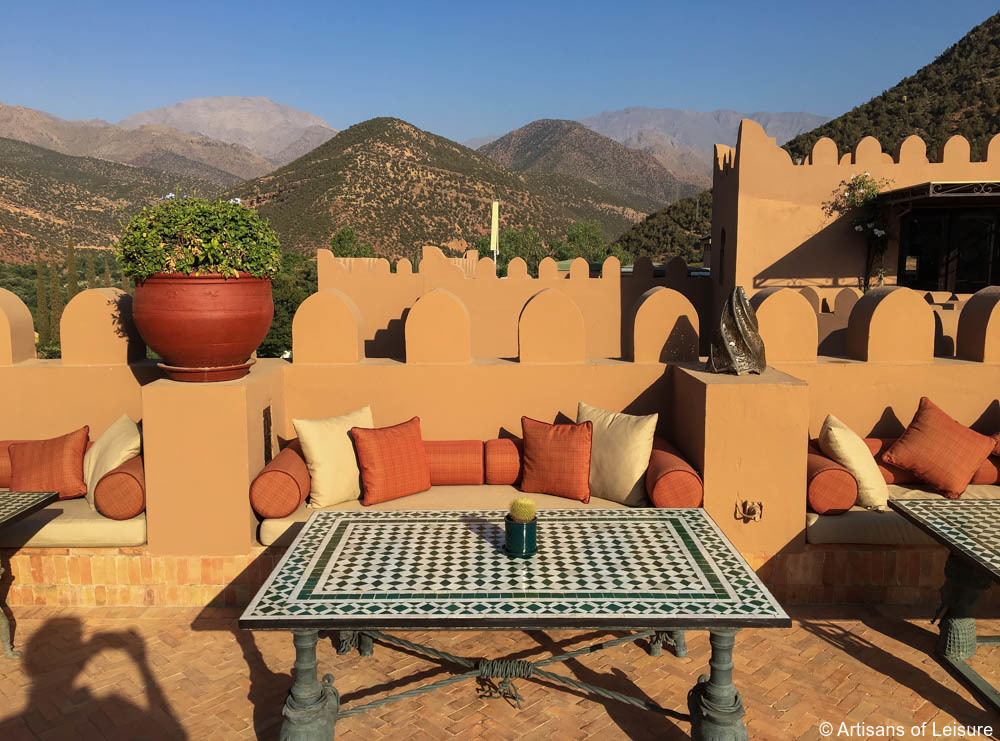 I then spent a few nights at Kasbah Tamadot, in the Atlas Mountains.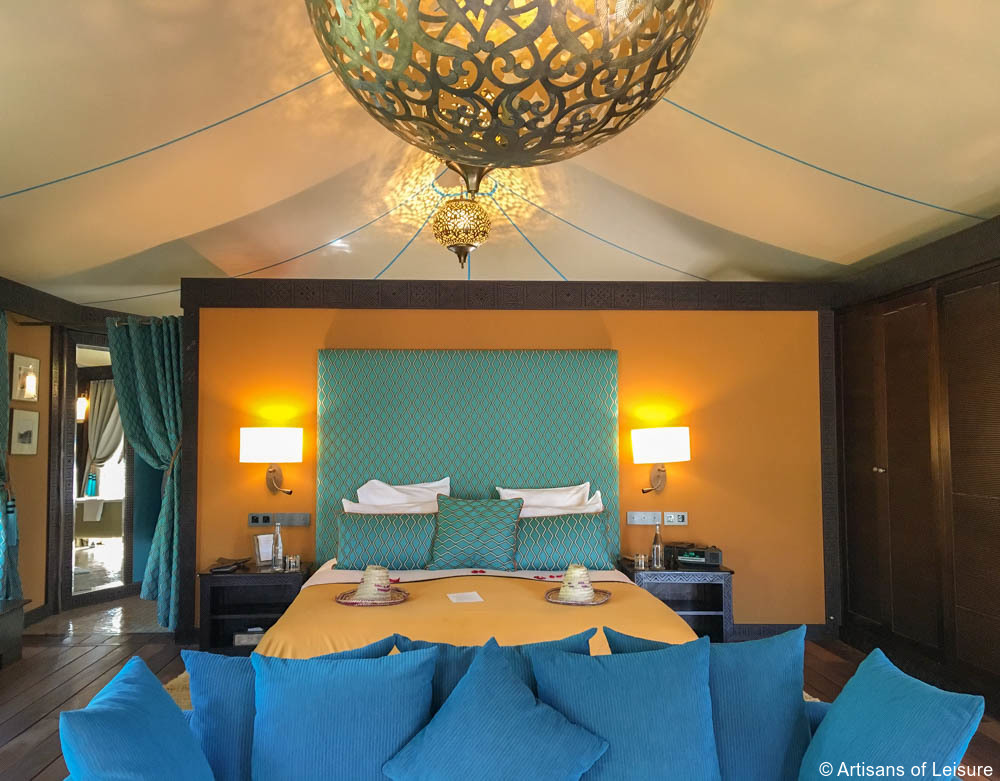 It's one of my favorite spots in Morocco–it's under an hour from Marrakesh and provides a great opportunity to experience the Moroccan countryside and traditional Berber hospitality in a very luxurious way.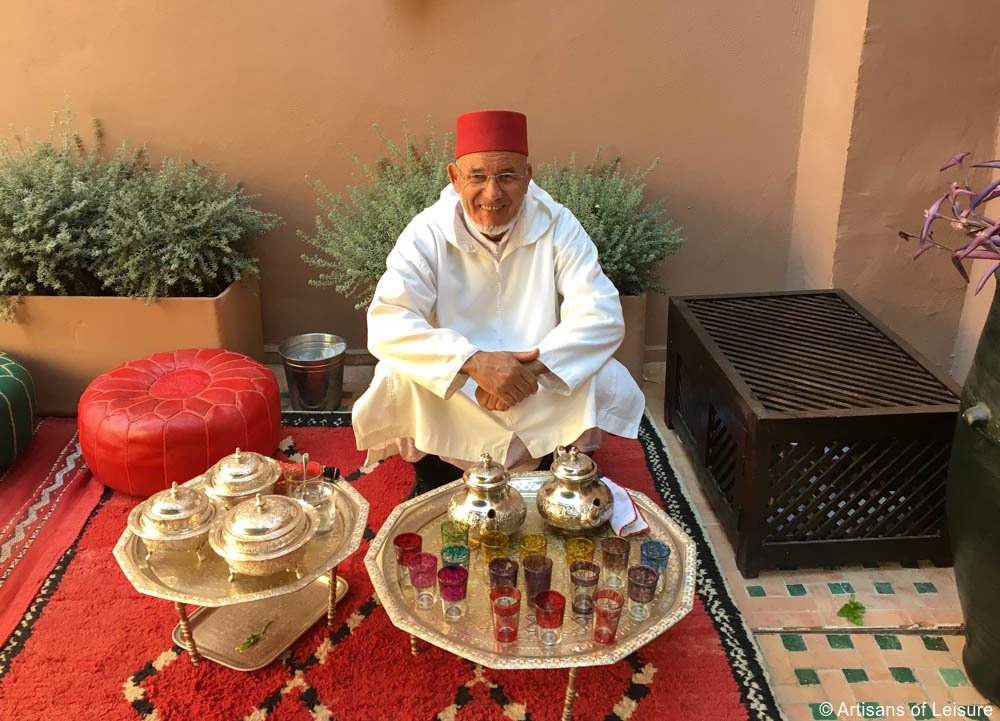 In the Atlas Mountains, we arrange private Berber guides to take our travelers to local markets, on private hiking excursions, to visit private homes, and to shop in local craft co-operatives.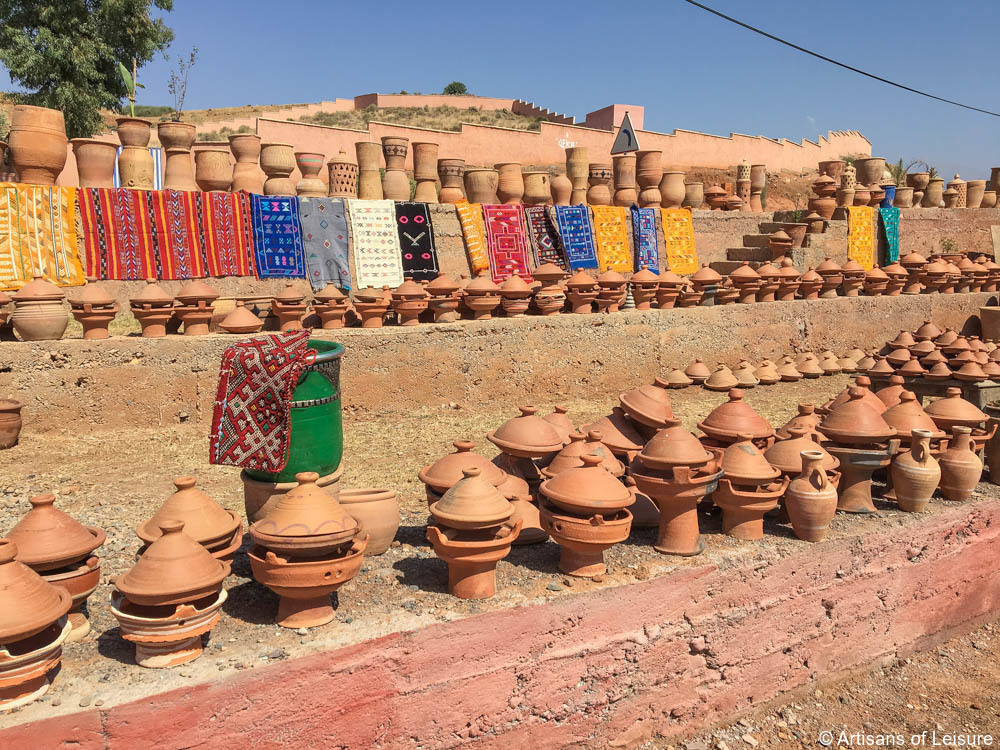 The setting of Kasbah Tamadot is very dramatic. The resort is nestled in a valley and the light changes throughout the day. There are Berber villages in the distance…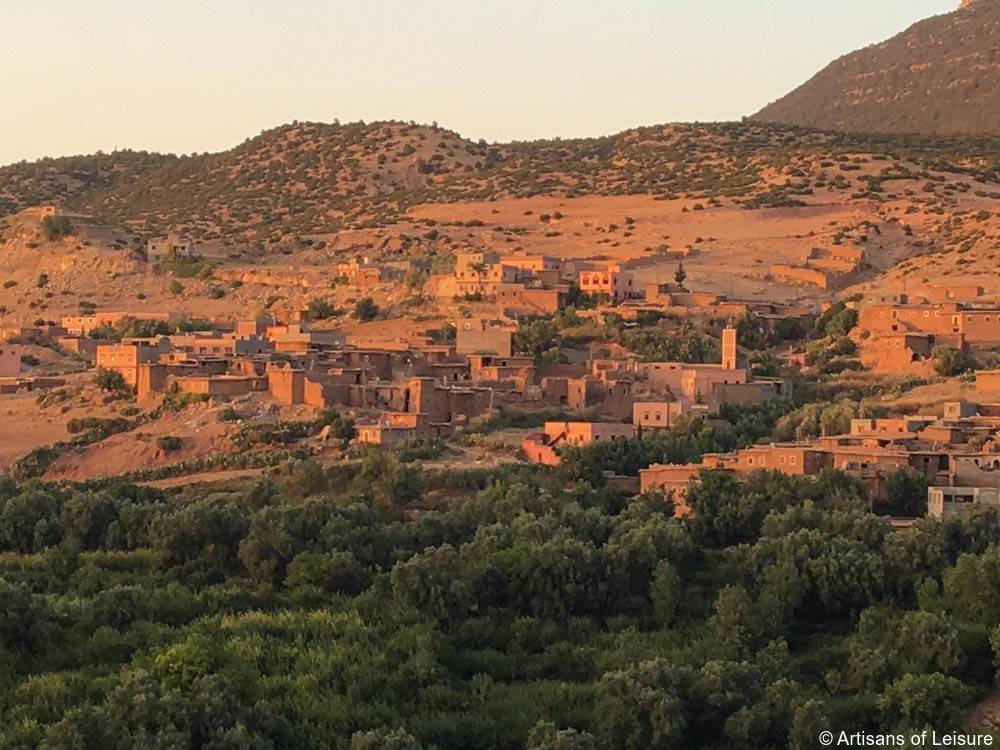 …and the call to prayer can be heard throughout the day and night.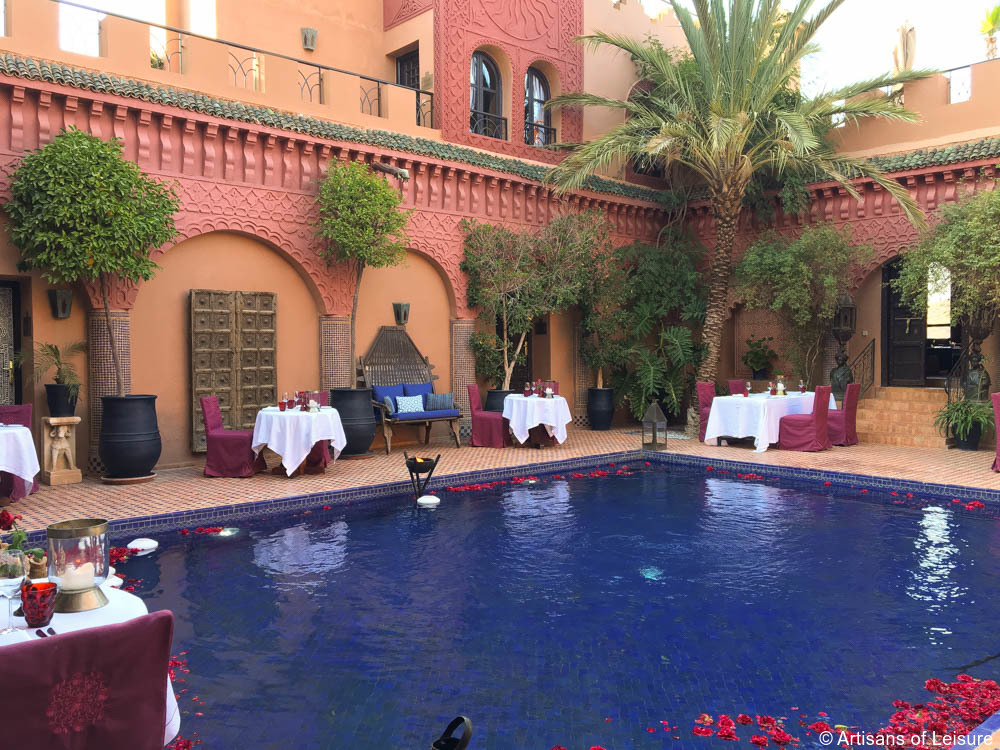 It's a very romantic resort and also a great family resort.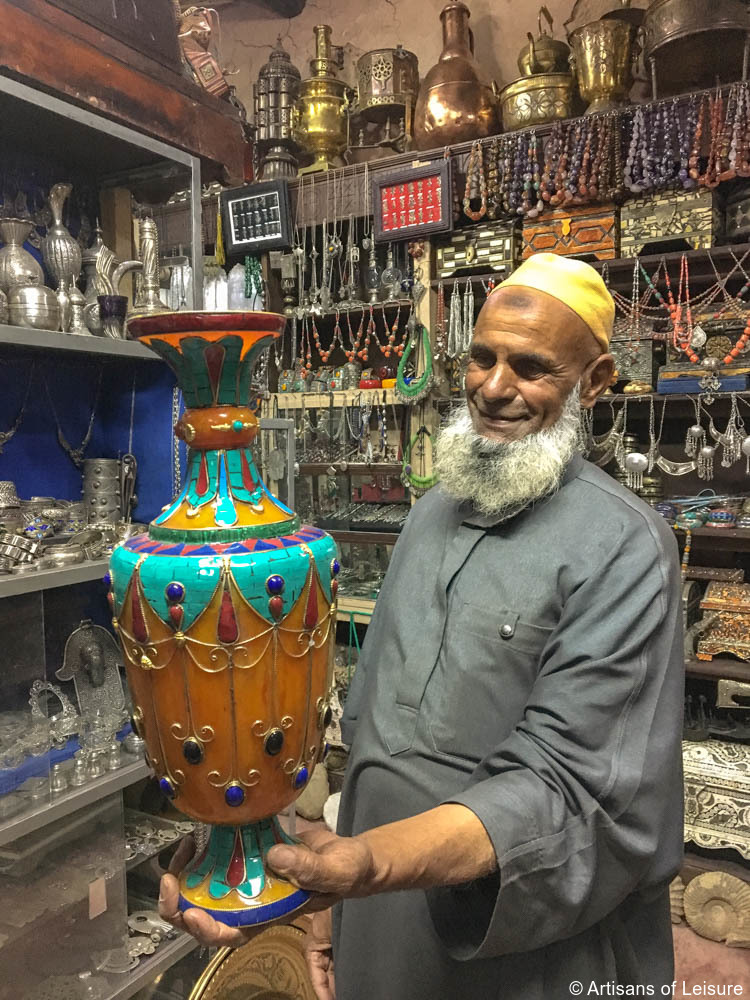 The resort also has its own Berber boutique that sells crafts and other items from the Atlas Mountains.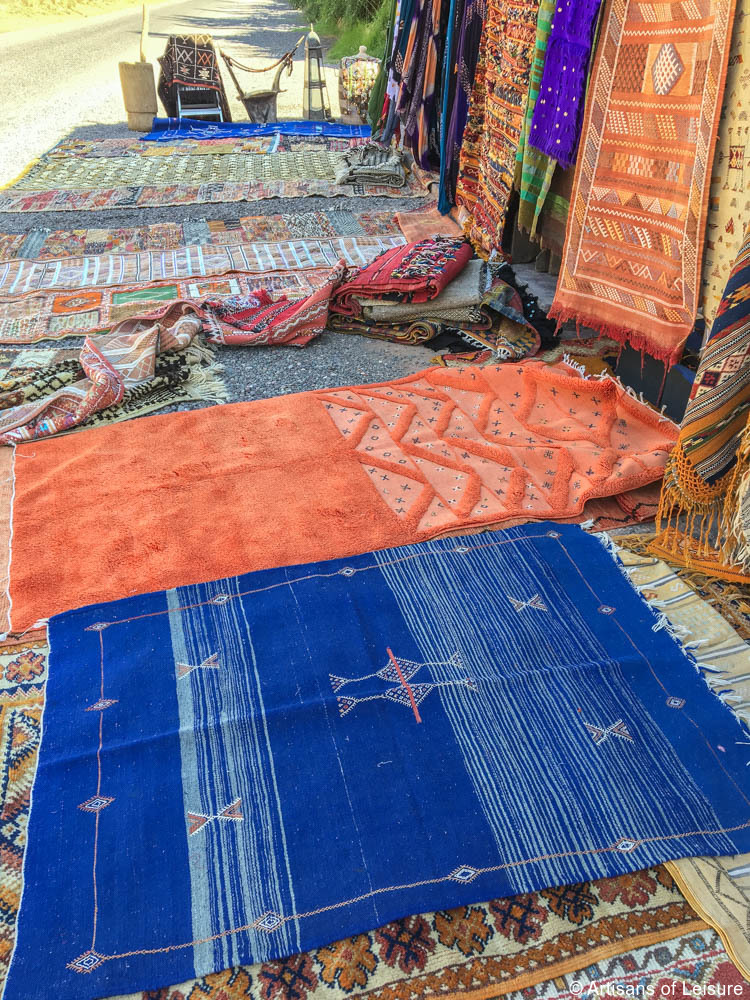 I then returned to Marrakesh and stayed at the Amanjena, a beautiful Aman resort in the Palmeraie.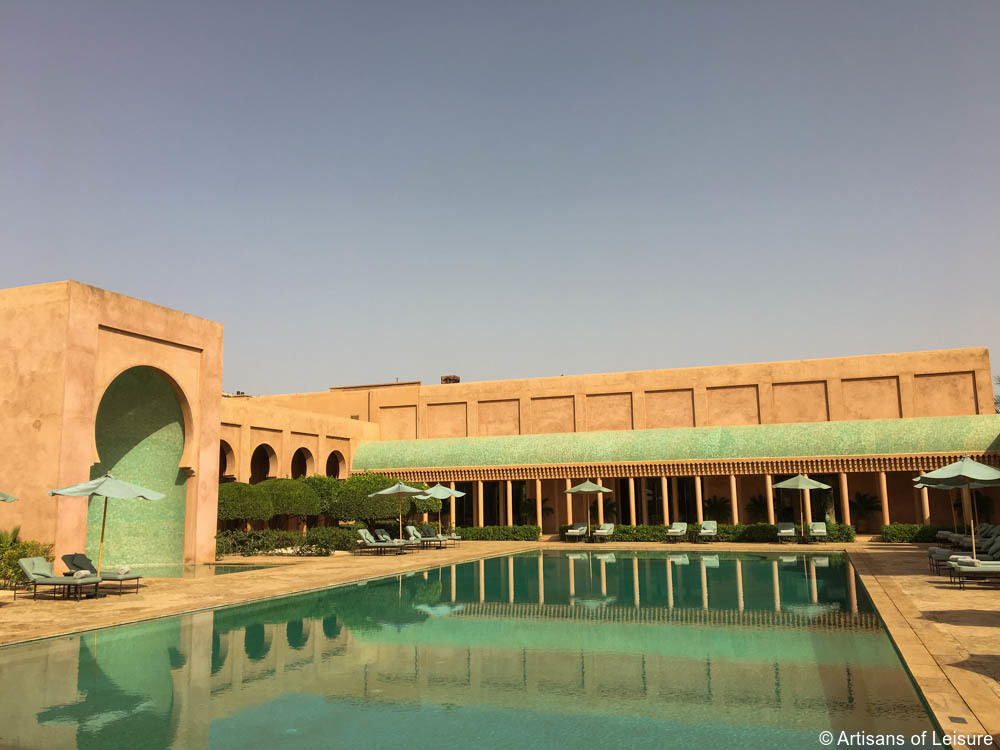 Q: What touring do you most recommend?
I enjoy exploring the city's beautiful architecture…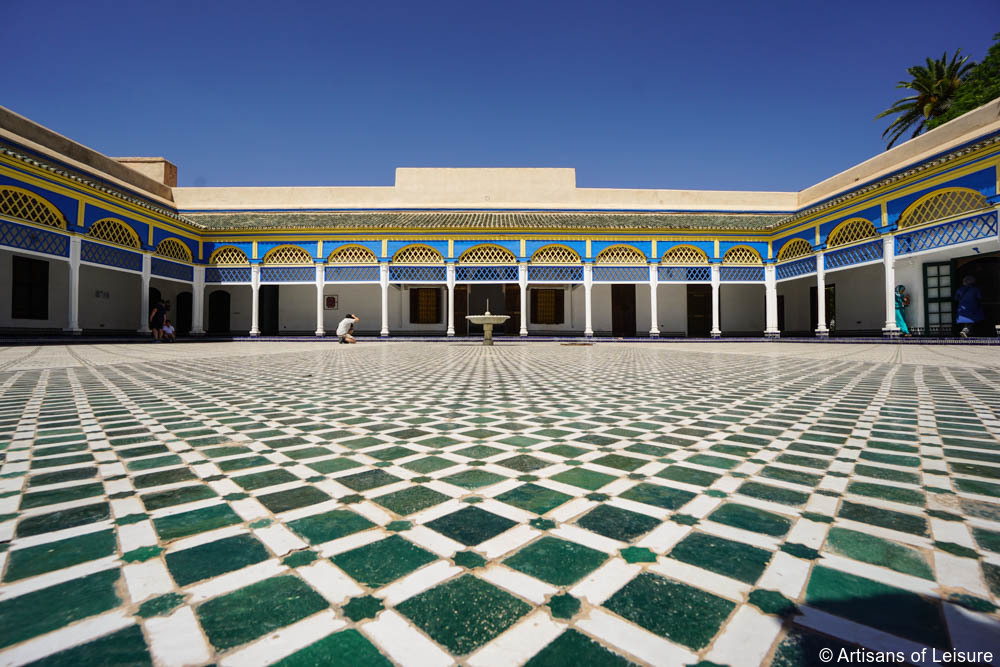 …seeing exquisite tile details…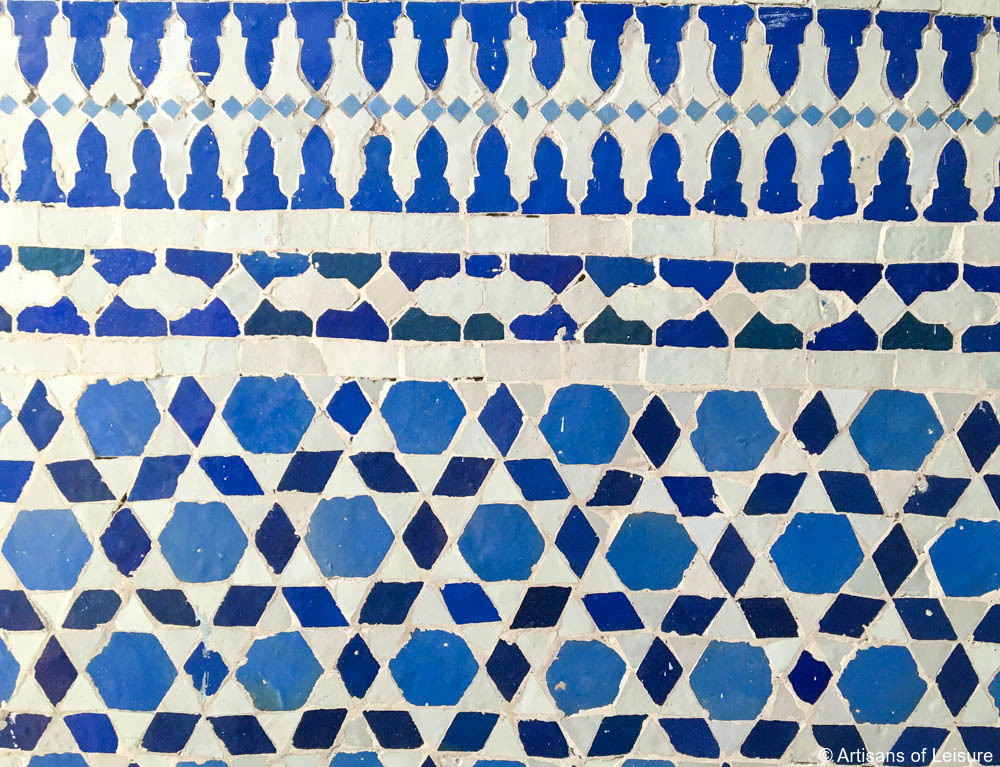 …and walls painted pink…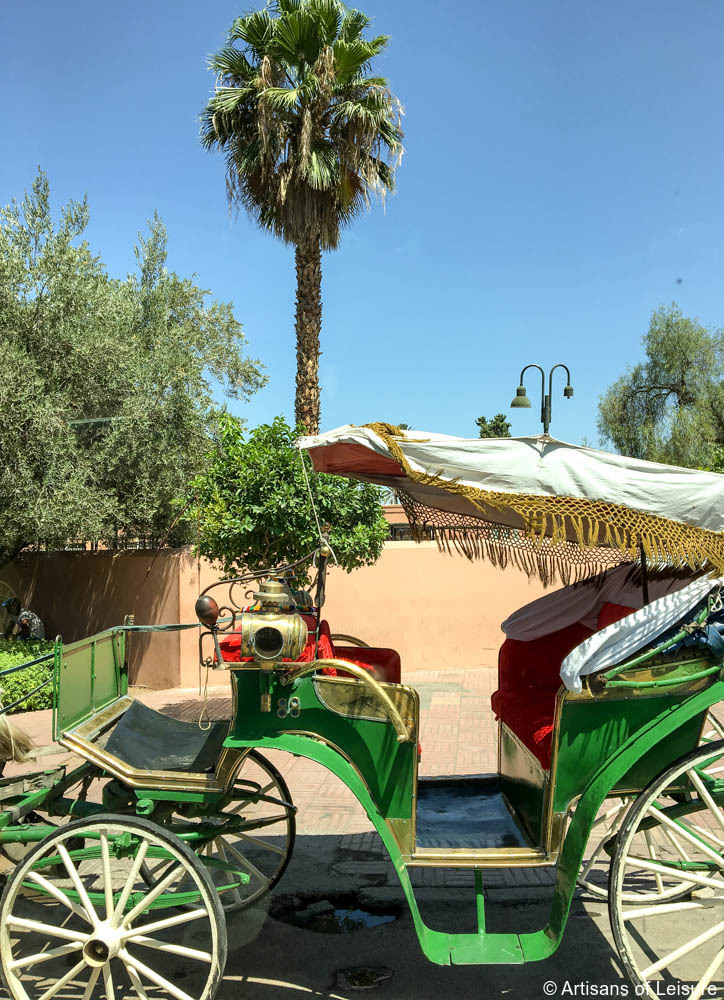 …colorful markets with vivid colors.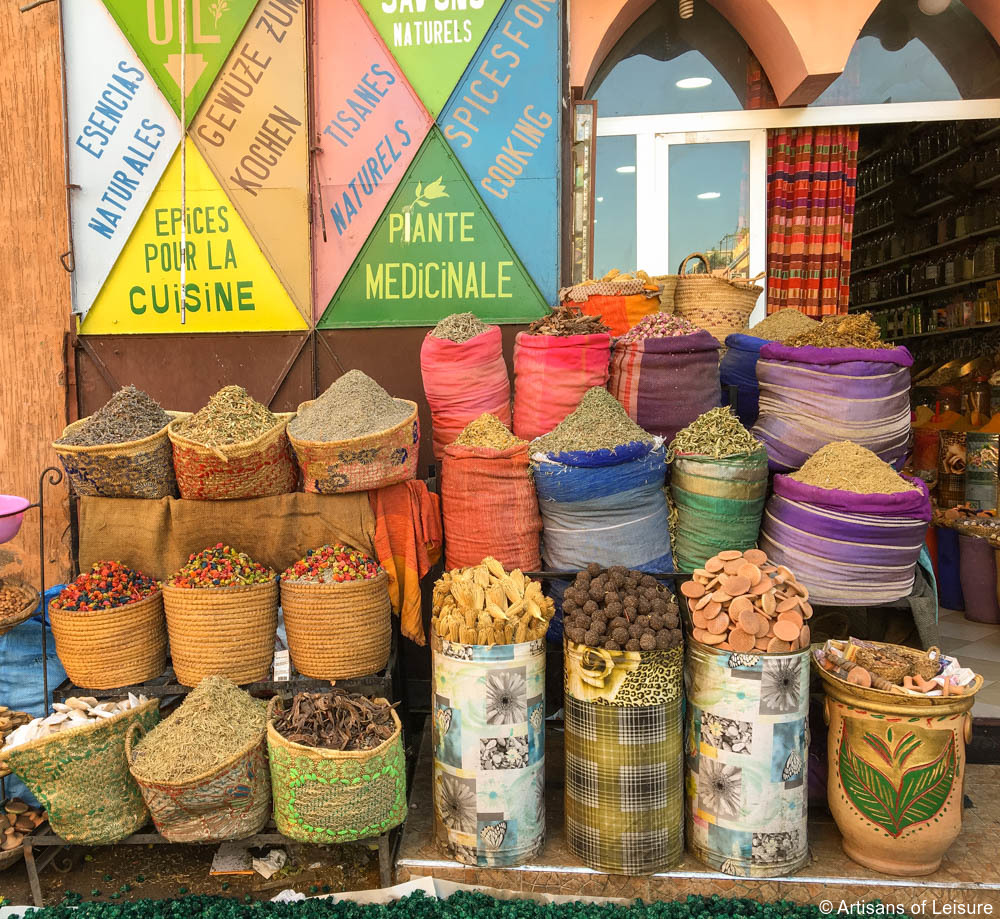 …and incredible gardens…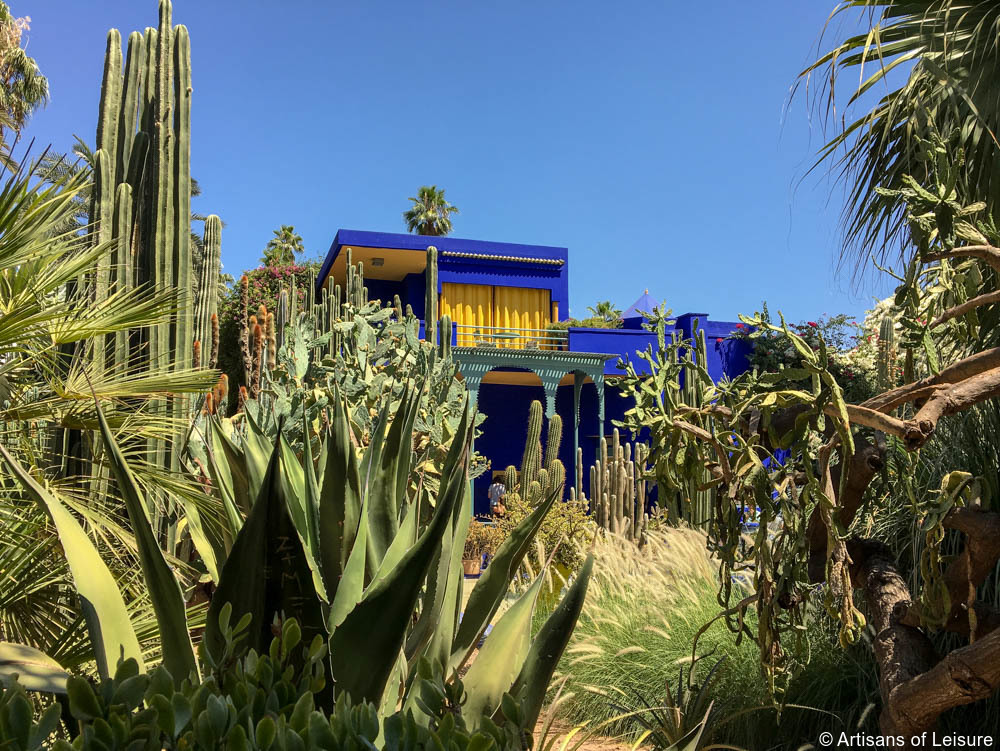 …including Jardin Majorelle.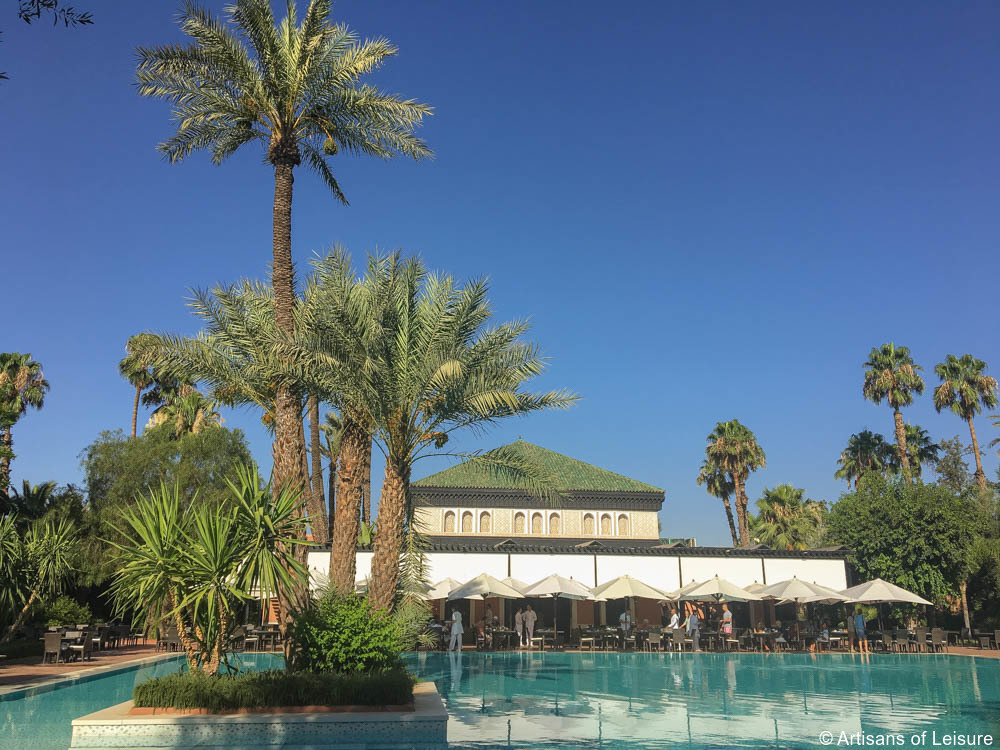 Artisans of Leisure arranges private tours of gardens and noted interiors, including Yves Saint Laurent's Villa Oasis and Musee de la Palmeraie and its gardens and art collection.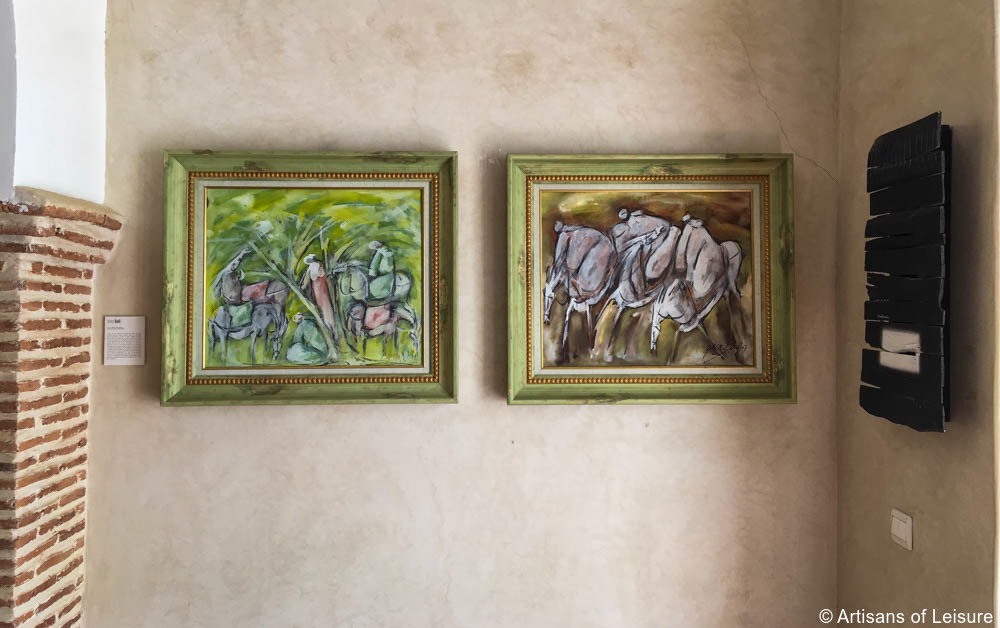 We also arrange meetings with renowned experts, including perfume makers and chefs.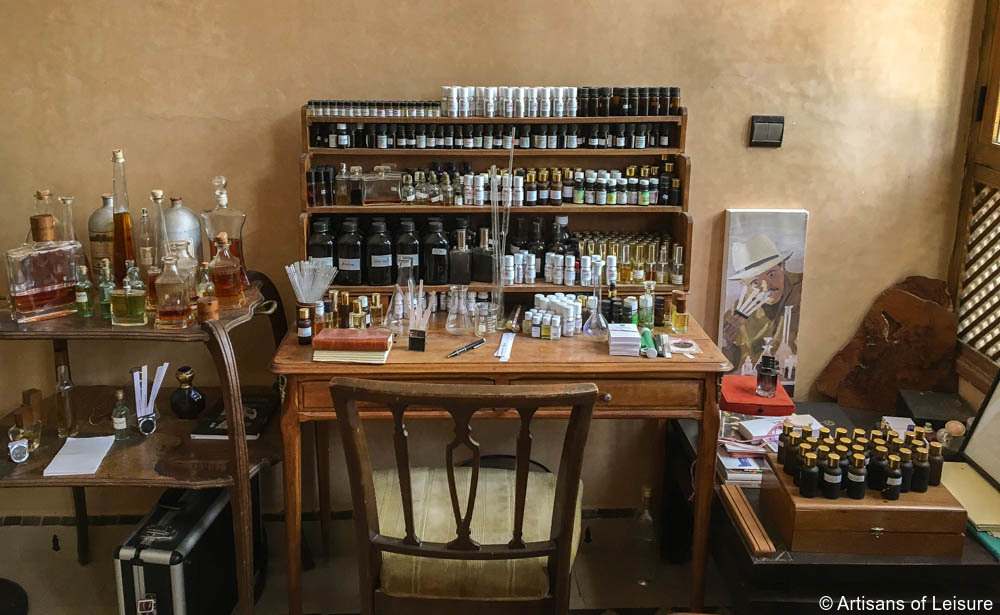 During my recent visit, I spent time with one of Morocco's most renowned garden designers and botanists. It was a highlight of my trip.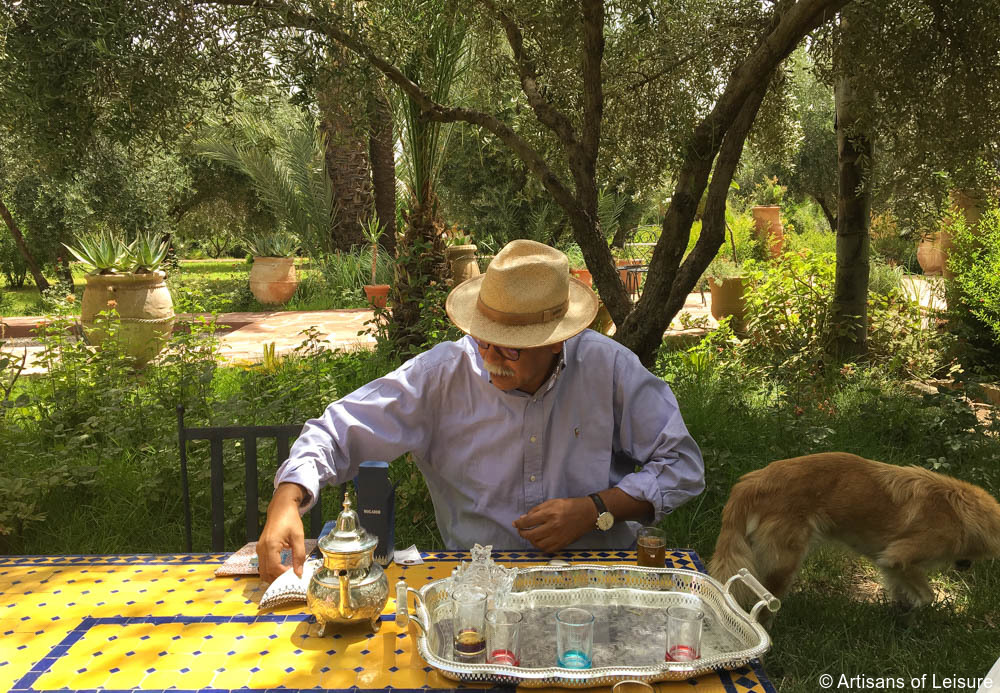 Many of our clients enjoy taking a private Moroccan cooking class to learn how to make traditional Moroccan dishes such as tagine, a variety of mezzes (appetizers) and sweet pastilla.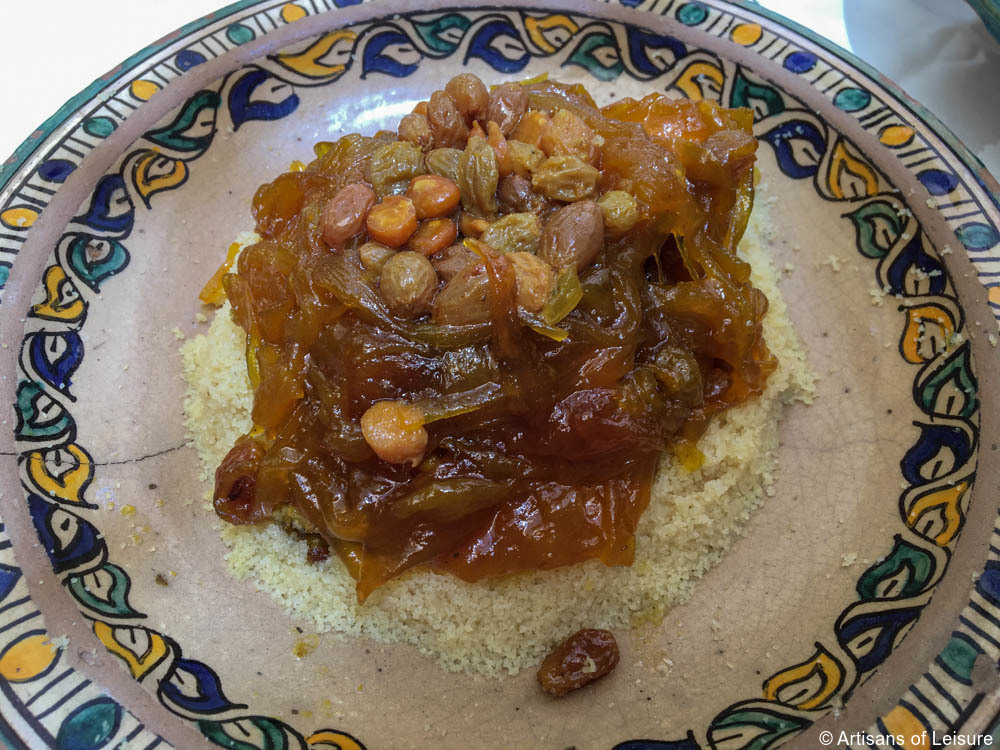 Q: Did you buy anything?
I love shopping in Morocco! Marrakesh, in particular, is one of the best shopping destinations in the world.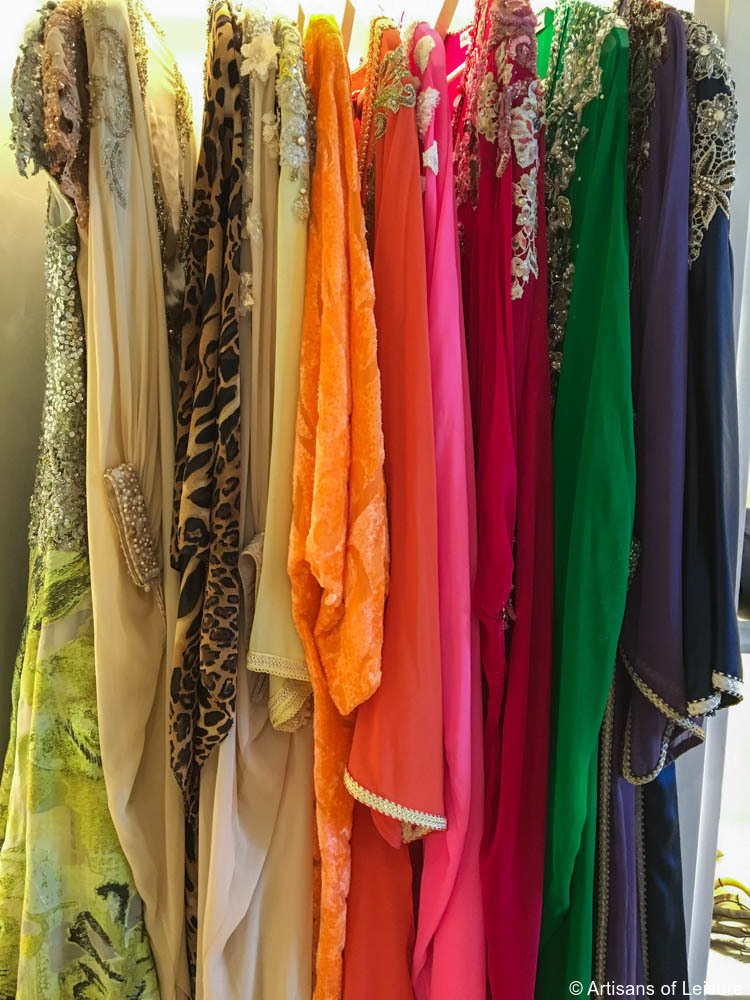 I always buy rugs…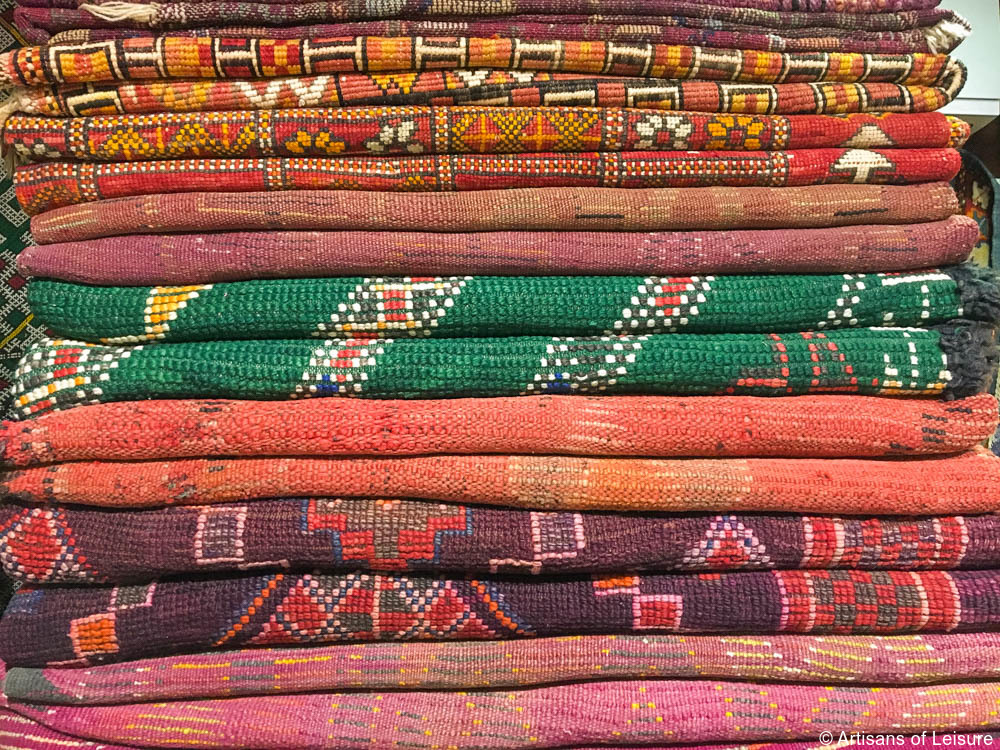 …glassware, trays, ceramics, tables, and other items.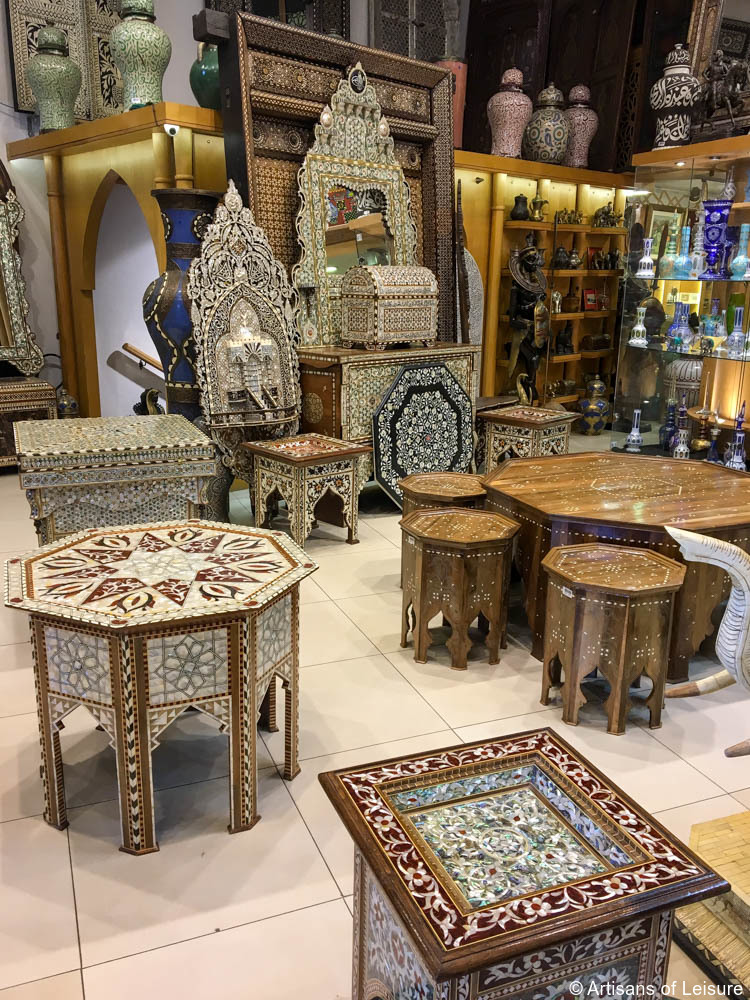 There are endless shops in and around Marrakesh. It really helps to have a knowledgeable guide.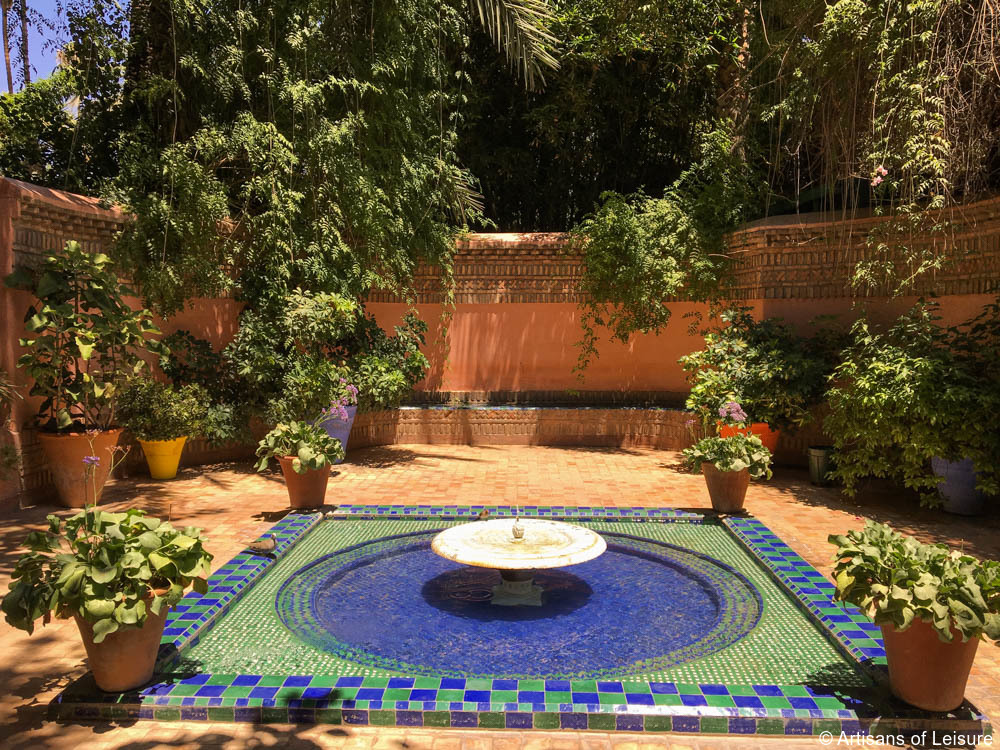 Artisans of Leisure arranges private shopping tours with local insiders who are invaluable resources when visiting the best shops and sources for local items and design specialties, from caftans to ceramics.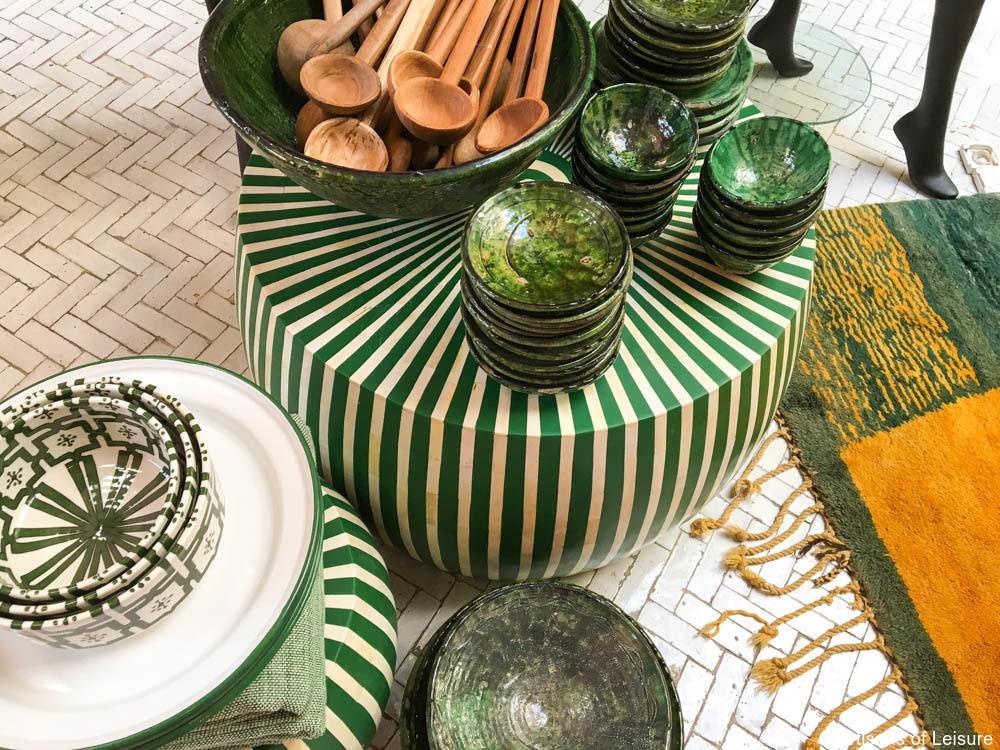 Q: What else did you do in the city?
We often arrange Jewish touring for our travelers, and we also visited a local synagogue one day, which my family found very interesting.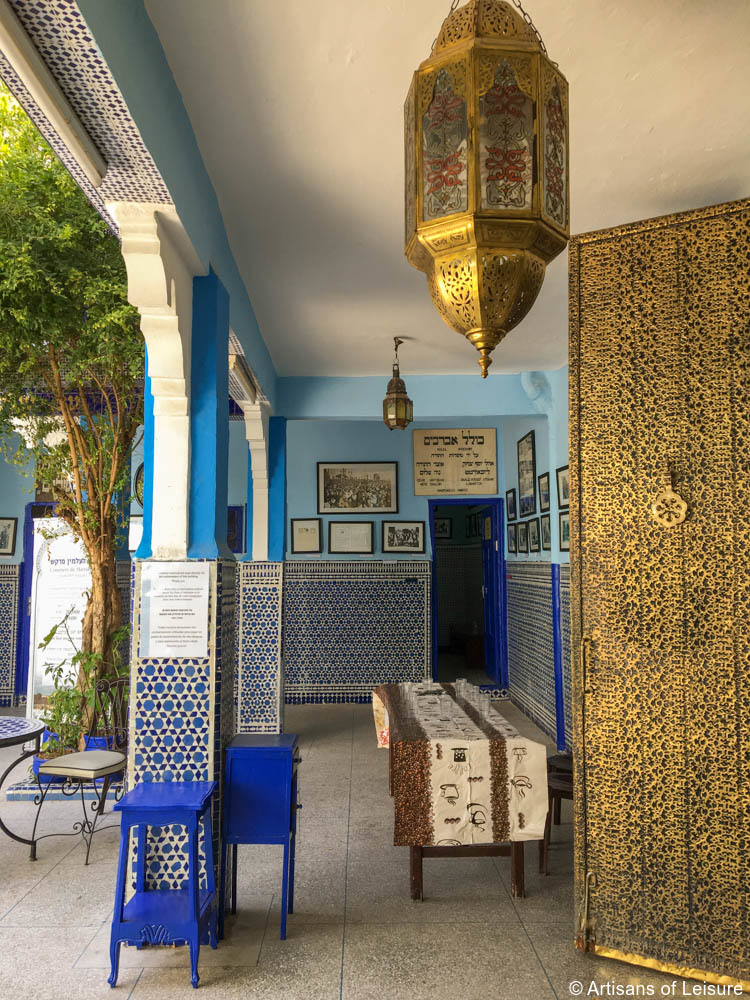 And we spent a lot of time enjoying our beautiful accommodations!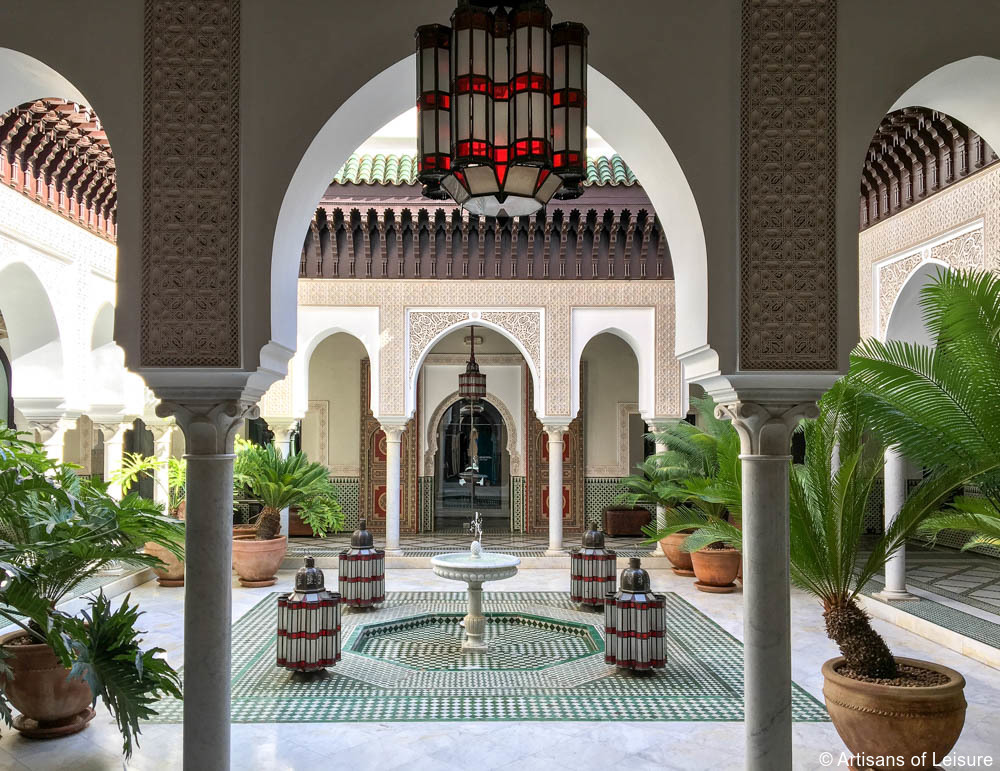 After busy days touring in the hot sun, it was nice to enjoy time at our pools.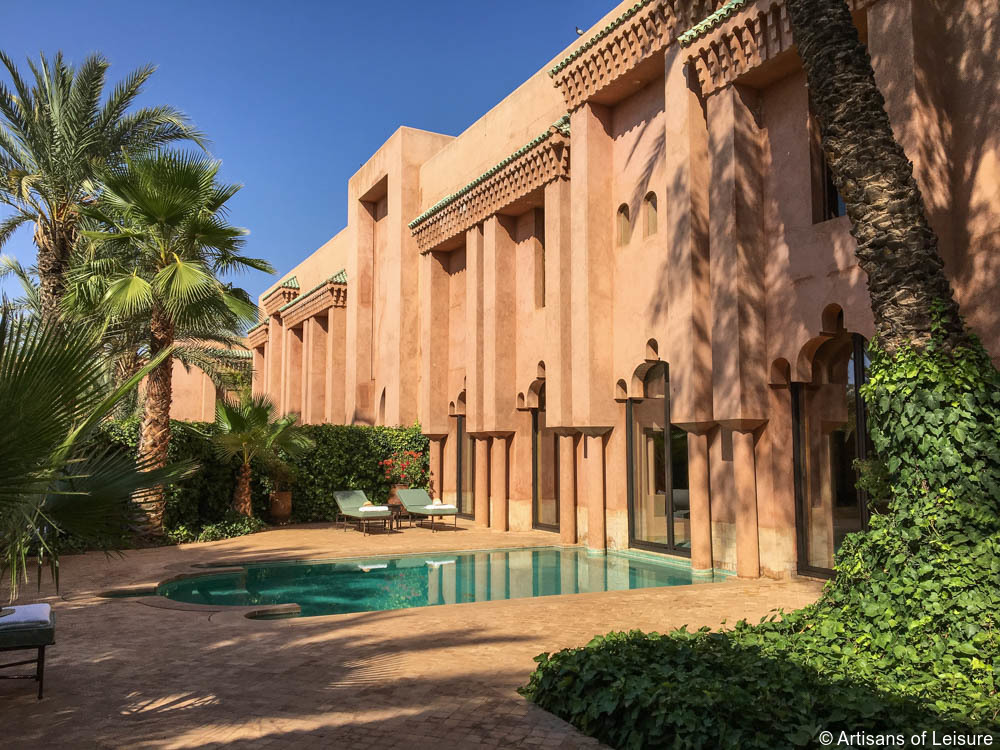 Q: How was the food?
Moroccan food is wonderful–I particularly love the various mezzes at the beginning of each meal. They are so flavorful and balanced, and each restaurant has its own take on each dish.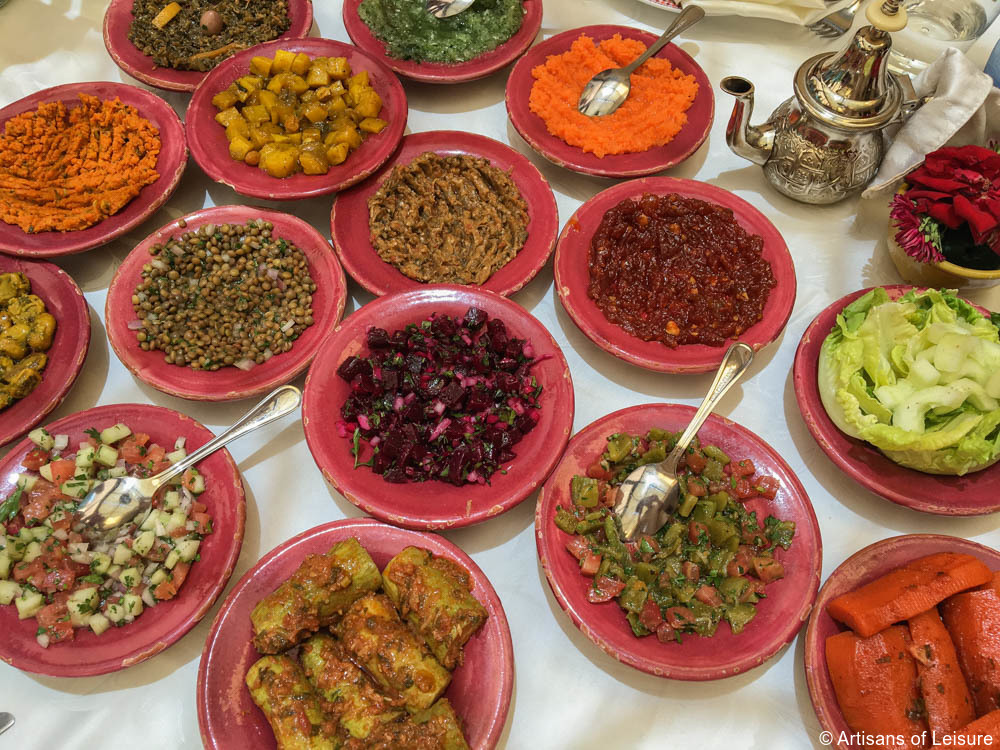 Also, a highlight of dining in Morocco is being able to experience the beautiful interiors at each restaurant.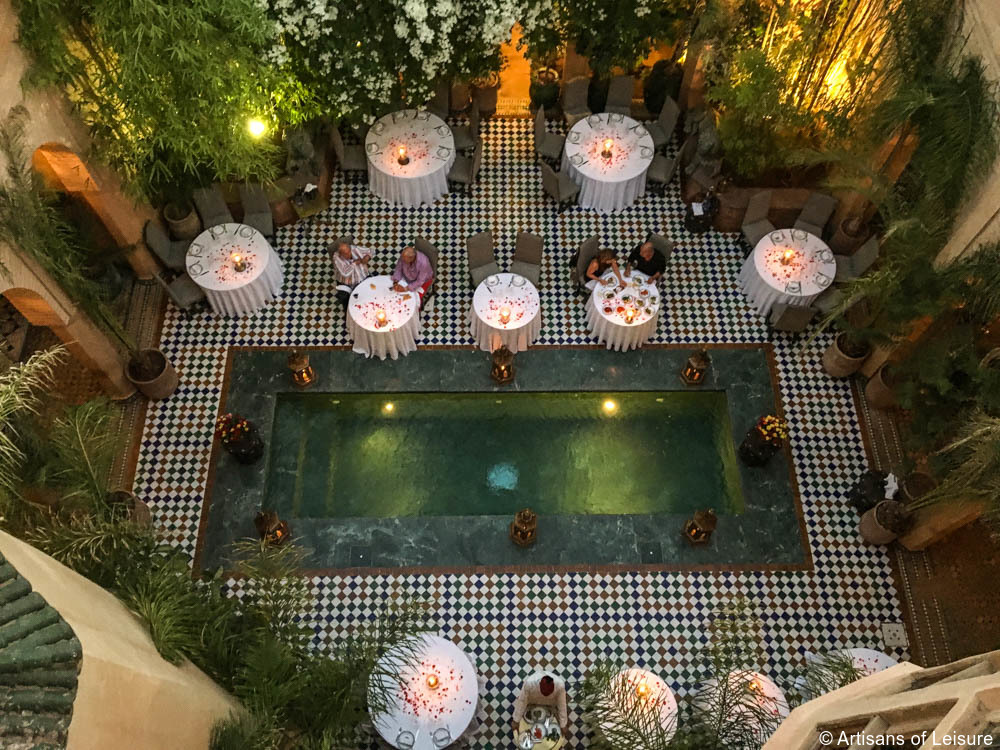 My kids loved the belly dancers, tray dancers and watching the tea being poured from high above.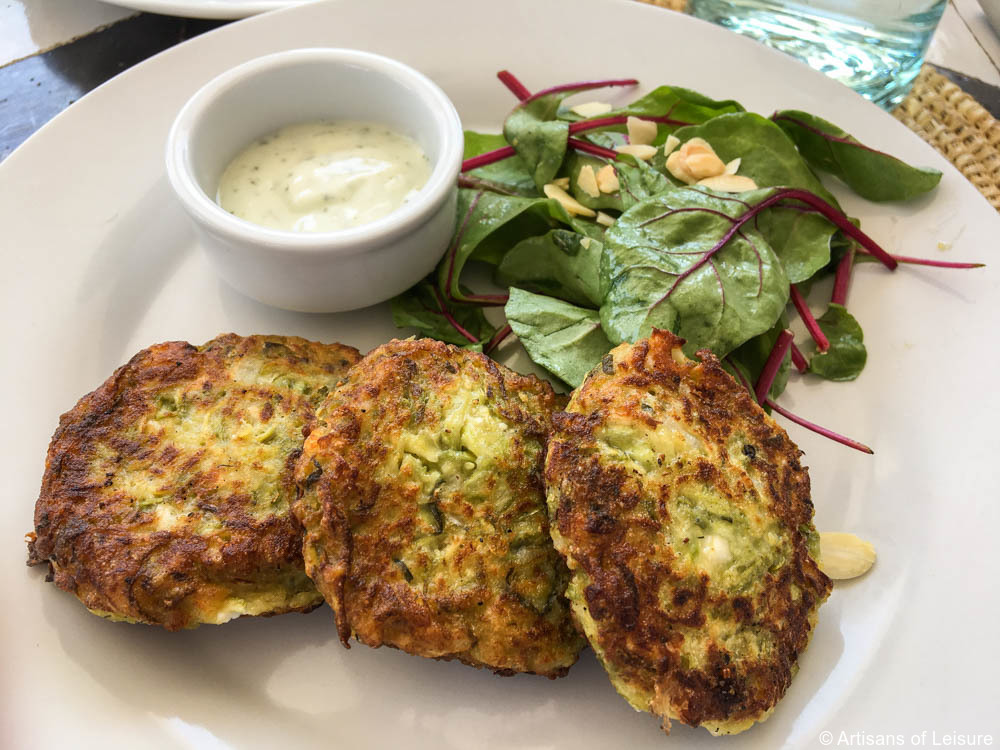 We always make reservations at the top restaurants–upscale and local–for our clients so they can experience the best of Moroccan cuisine, décor and hospitality.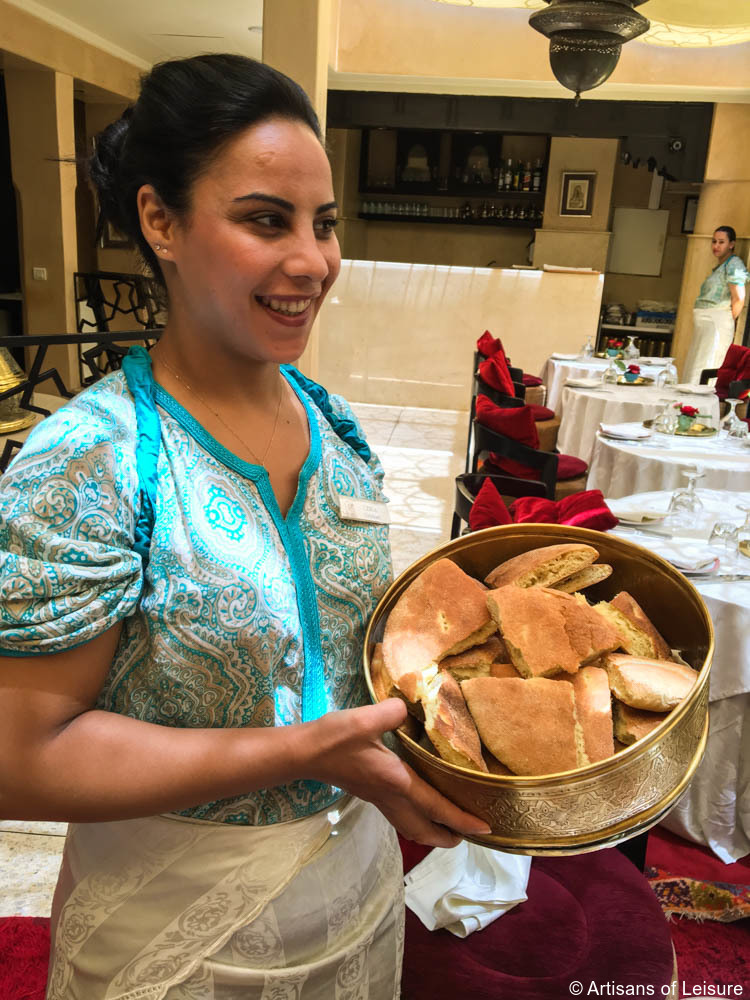 Q: What tour do you recommend for travelers who want to take a similar tour?
Our Family Tour of Morocco is similar to the tour I took with my family, and it can be taken by couples and individuals who aren't traveling as a family. It's a great combination of hotels and destinations at a very leisurely pace. We also have other tours such as Romantic Morocco and Exclusive Marrakesh that focus on Marrakesh and the surrounding area.
Q: Which places do you recommend for travelers who want to see more of Morocco?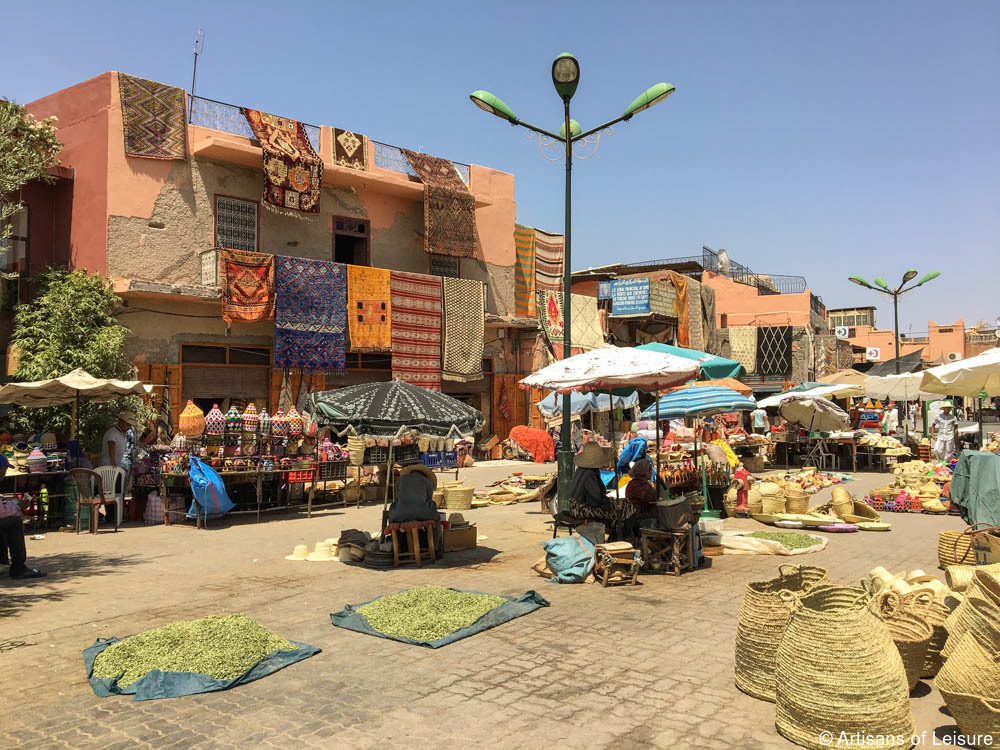 Fez is the intellectual heart of Morocco and an important destination for travelers who want to learn more about Moroccan history and culture. The city also has a rich Jewish history and deep crafts tradition. A lot of travelers also like to stay at an overnight camp in the Sahara Desert and at luxury kasbah hotels in the mountains–these are experiences that are included in several of our tours. We also arrange tours that include other fascinating destinations around Morocco, such as Essaouira, Rabat, Chefchaouen and Casablanca.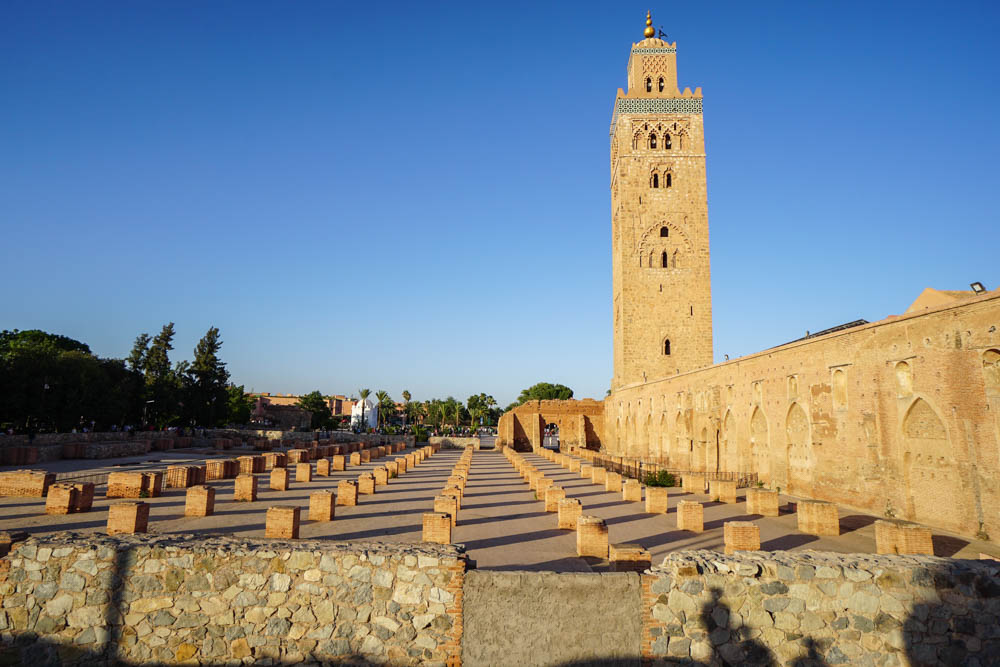 I highly recommend combining Morocco with time in Europe, such as Portugal, Spain, London or Paris.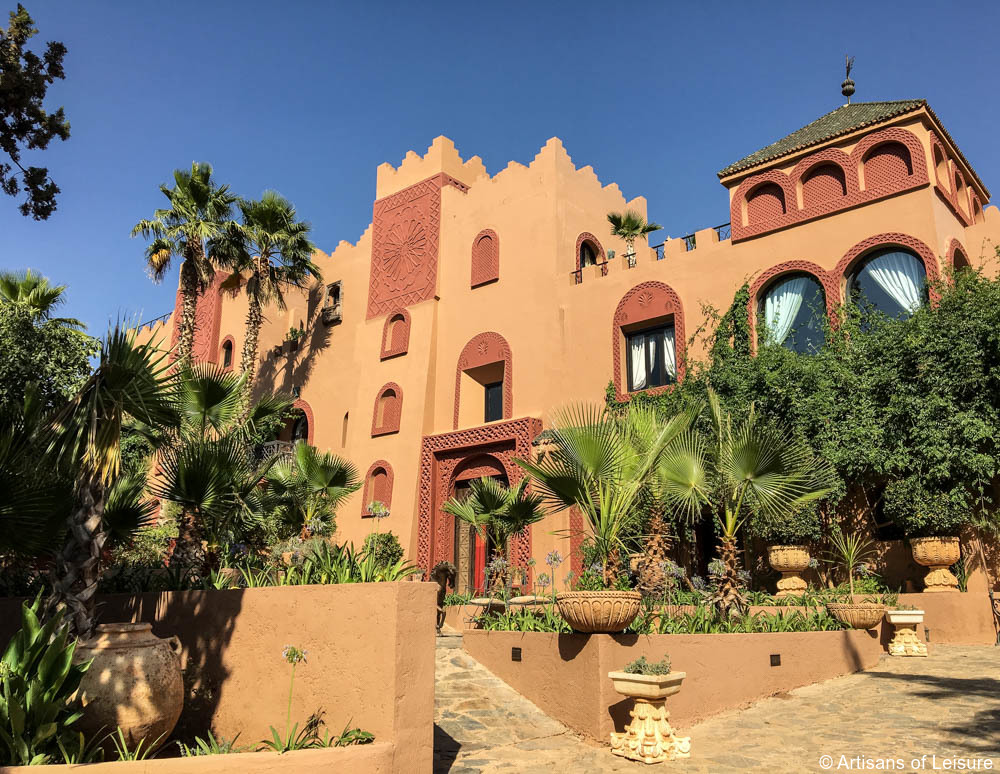 Q: Any recommendations for travelers visiting for the first time?
Having a guide is essential in order to navigate the ancient, narrow backstreets of the souks and to have a link to the local people and culture.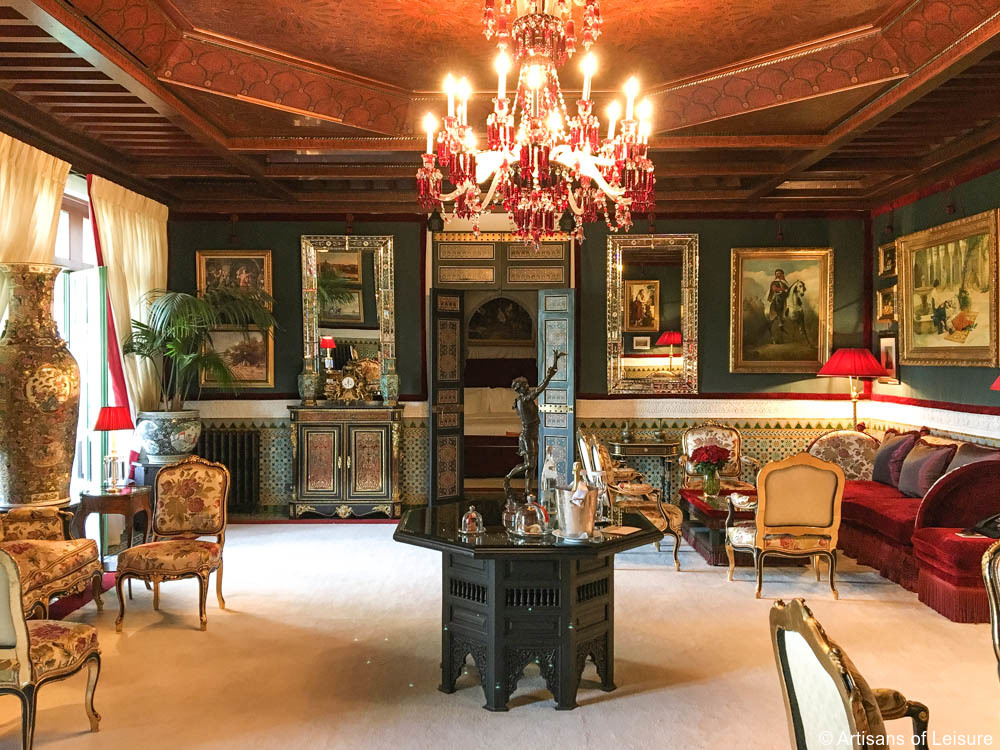 Q: Where do you want to visit next in Morocco?
There are some new hotels that will be opening soon in more remote parts of Morocco and I plan to visit those once open. I'm also hoping to visit Tangier. I always return to Marrakesh–it's one of the world's most interesting and enjoyable destinations. I can't wait to go back.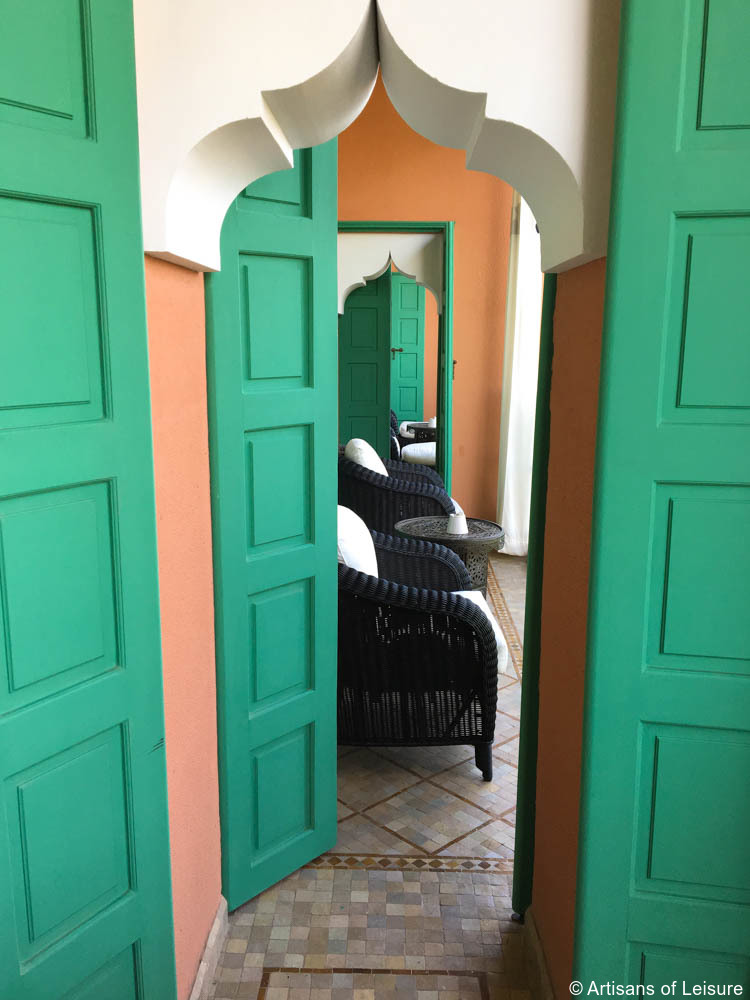 Tags: Amanjena, architecture, art, art and design tours, art tours, Artisans of Leisure, Ashley Ganz, Ashley Isaacs Ganz, Atlas Mountains, Atlas Mountains tours, Berber, Berber carpets, cooking classes, crafts, cuisine, culinary tours, culinary travel, culture, decorative arts, design, family travel, family vacations, food, garden tours, gardens, hiking, hotels, interiors, Kasbah Tamadot, La Mamounia, luxury, luxury hotels, luxury Morocco tours, luxury Morocco travel, luxury resorts, luxury tours, luxury travel, markets, Marrakech, Marrakesh, Marrakesh tours, Moroccan, Moroccan arts, Moroccan crafts, Moroccan cuisine, Moroccan culinary tours, Moroccan food, Moroccan rugs, Morocco, Morocco tours, museums, private cooking class, private tours, shopping, shopping tours, tiles, tours, travel, UNESCO