July 14, 2015
Singapore Turns 50
Once considered merely a stopover en route to other destinations in Southeast Asia, Singapore has blossomed into a stand-alone highlight of the region thanks to its diverse culture, outstanding cuisine and cutting-edge architecture.
In 2015, Singapore celebrates the 50th anniversary of its independence. We recently returned to revisit the many diverse places that make this city-state unique. Here are a few of our favorites: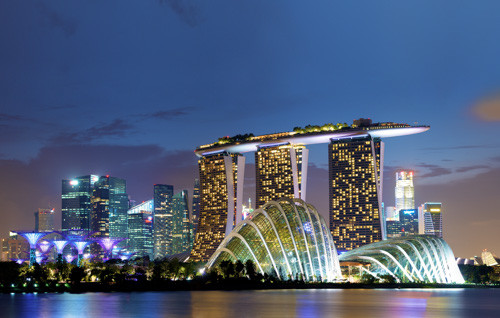 Marina Bay
A dazzling showcase of contemporary architecture, Marina Bay was created mainly as a hotel and entertainment area and came into prominence with the opening of the Marina Bay Sands resort in 2010. The resort's three hotel towers now dominate the waterfront skyline.
Marina Bay Sands has incredible views of the city and bay from its SkyPark, the long roof that connects the three buildings. On top are an infinity pool, observation deck and restaurants.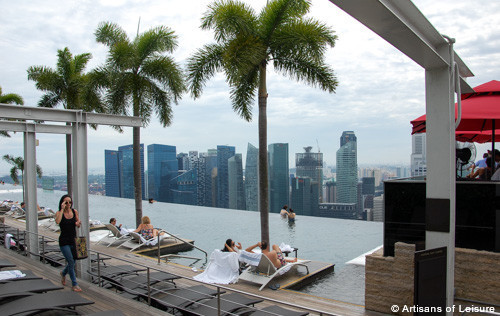 Gardens by the Bay, a large park built on reclaimed land, is arguably Marina Bay's most popular attraction. Its "Supertrees"—artificial tree-like structures covered with ferns, tropical flowers and solar-powered lights—are particularly impressive.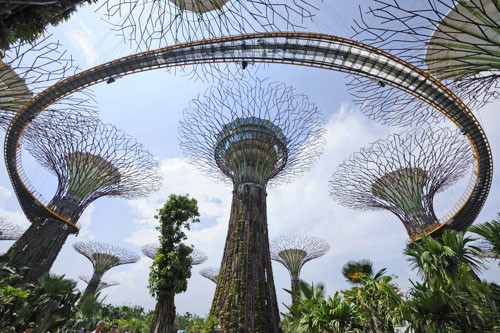 Little India
In contrast to cutting-edge Marina Bay, Little India is home to some of the oldest (and most colorful) buildings in the city.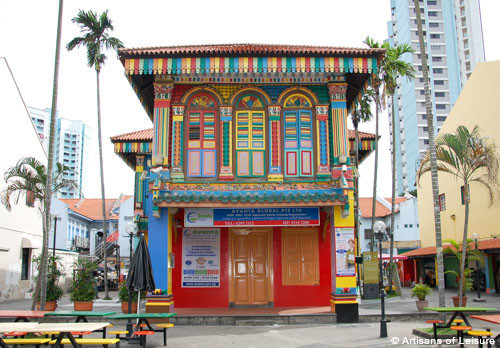 There are a number of traditional Hindu temples in the neighborhood, as well as shops that sell the garlands used to decorate the temples.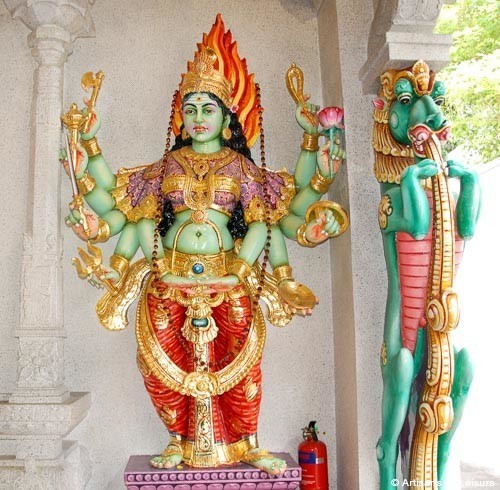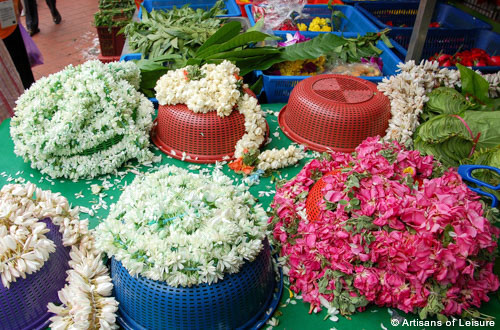 For travelers interested in culinary touring, we include tastings of local specialties at Little India's hawker stalls. One must-try is delicious teh tarik ("pulled" tea), a thick, frothy black tea with sweetened milk that the server "pulls" by holding the pot high over his or her head and pouring into the cup in a long arc.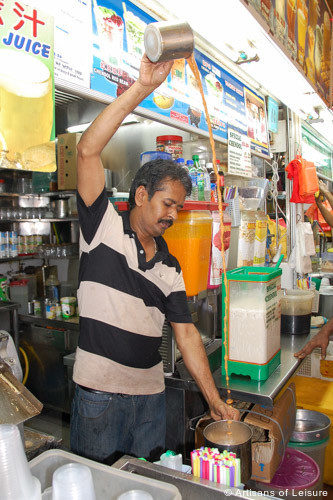 Chinatown
Singapore's Chinatown offers visitors an interesting mix of architectural styles, markets, temples, hawker stalls and shops selling an eclectic mix of items, including antiques and traditional apothecary items.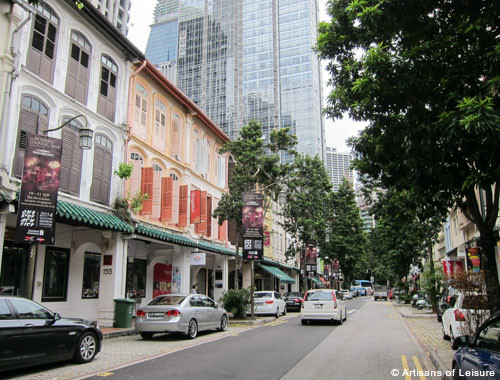 One of our favorite places in Chinatown is the Buddha Tooth Relic Temple and Museum, a five-story Buddhist temple that is said to house one of the teeth of the historical Buddha.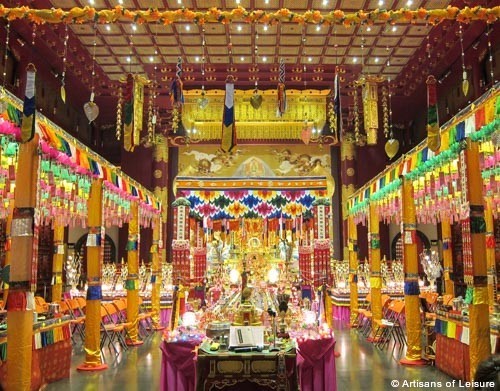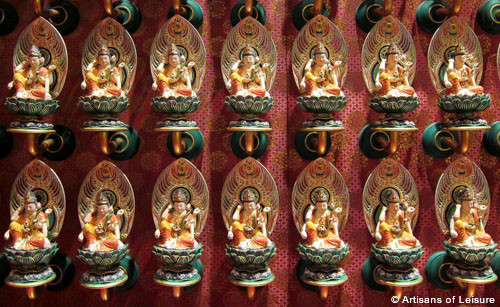 We can arrange for travelers to enjoy a delicious vegetarian lunch at the Buddha Tooth Relic Temple. Although the setting is basic, the food is of high quality, and the proceeds go to charity.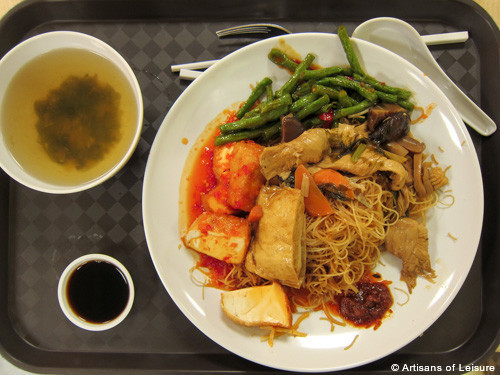 Exploring one of Chinatown's "wet" or "dry" markets is another highlight.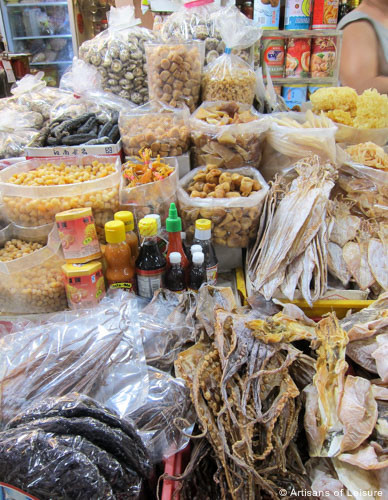 Joo Chiat
Peranakans are the descendants of Chinese immigrants to the Malay Archipelago and British Malaya (now Malaysia and Singapore). Many Peranakans settled in Joo Chiat, which today is a conservation district promoting Peranakan culture. The area is full of traditional shops, eateries specializing in Peranakan cuisine, and beautifully restored Peranakan terrace houses, which are notable for their swinging doors and elaborate decorations.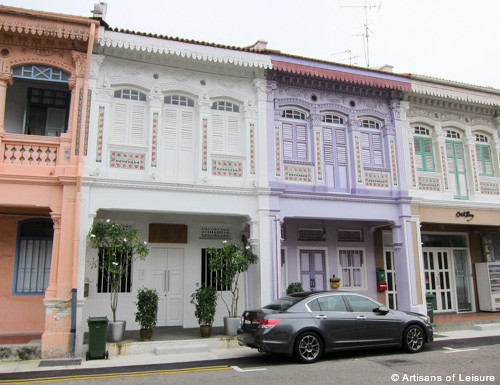 Joo Chiat is also home to one of the city's most popular popiah "skin" makers. Popiahs are very thin wheat crepes that are filled with a variety of ingredients such as grated vegetables, tofu, chopped peanuts, and pork or shrimp, and then fashioned into a sort of spring roll.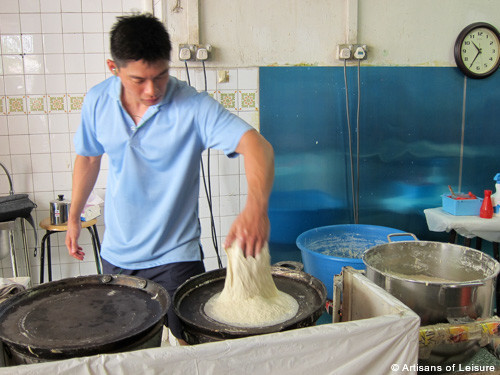 Colonial District
The Colonial District, more commonly known as the Civic District, is sprinkled with Singapore's best museums, beautiful churches and elegant British colonial-style buildings such as Raffles Hotel Singapore, our preferred hotel in Singapore. The Raffles is notable not only for its splendid architecture and interiors but also its fascinating history, which is documented along hallways and in a little museum located on site.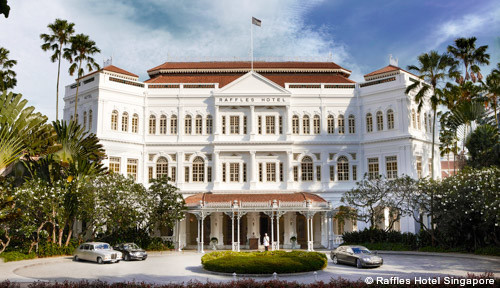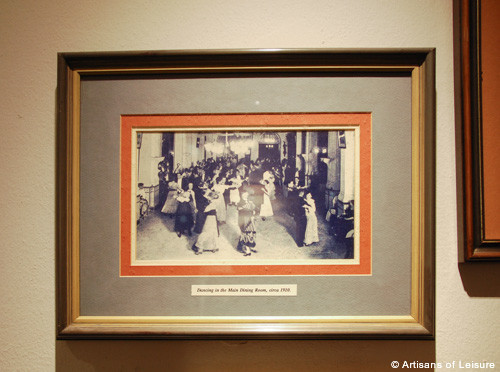 Kampong Glam
Kampong Glam is a focal point for Singapore's Muslim population. It's home to trendy cafes and bars; art galleries; shops selling clothing, carpets and textiles; and the Sultan Mosque, the largest mosque in Singapore.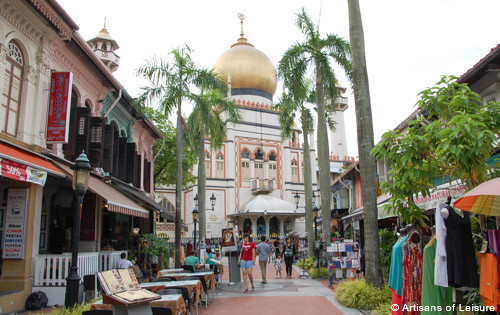 Singapore Botanic Gardens & the Southern Ridges
Singapore is a very green city, with an abundance of beautiful parks, nature reserves and primary rainforest. The Singapore Botanic Gardens, a UNESCO World Heritage Site, is one of our favorite parks in the city. Its star attraction is the beautiful National Orchid Garden.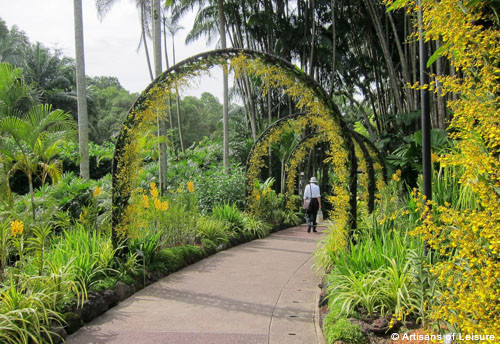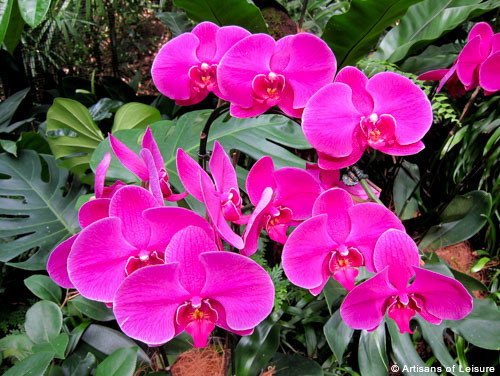 The Southern Ridges is a series of connecting parks and hills that offers a number of walking trails. For nature lovers or bird enthusiasts, we can arrange an early morning hike along Canopy Walk in Kent Ridge Park—it's a beautiful and peaceful way to start the day.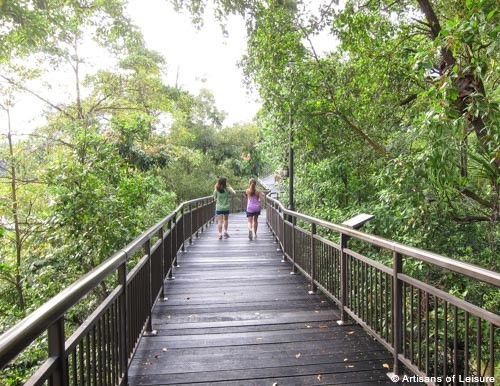 Contact an Artisans of Leisure Singapore specialist to start planning a customized Singapore tour.
Destinations: Asia, Singapore, Southeast Asia
Tags: architecture, Asia, culture, food, gardens, markets, Raffles, Singapore, Singapore tours, Southeast Asia