Wellness Tour of Bali
(10 Days)
Ubud, Candidasa
Spa & Wellness Tour of China
(10 Days)
Shanghai & environs, Suzhou, Hangzhou
Resorts of Southern France
(10 Days)
Provence, Cote d'Azur (Saint-Tropez & Saint-Jean-Cap-Ferrat)
Greece In Style
(11 Days)
Santorini, Athens, Porto Heli
Geothermal Spas of Iceland
(6 Days)
Reykjavik & Langjokull Glacier, Husafell, Blue Lagoon
Ayurveda Highlights of India
(8 Days)
Delhi, Himalayas & Rishikesh
Ultimate Spirituality & Wellness Tour of Indonesia
(11 Days)
Java, Bali, Sumba Island
Indulgent Tuscany
(9 Days)
Florence, Tuscan hills, Tuscan coast
Spa, Nature & Spirituality Tour of Japan
(14 Days)
Tokyo, Hakone & Kamakura, Koya-san, Kyoto, Yakushima
Culture & Wellness Tour of Mexico
(11 Days)
Mexico City, Merida, Riviera Maya (Maroma, Playa del Carmen or Tulum)
Traditional Culture & Wellness of Nepal
(6 Days)
Kathmandu & Kathmandu Valley, Dhulikhel
Wellness Tour of Thailand
(11 Days)
Chiang Mai, Bangkok, Phuket or Koh Samui
Multi-country Tours
Hiking & Wellness Tour of Bhutan & India
(14 Days)
Delhi, Thimphu, Punakha, Paro, Himalayas & Rishikesh
Spa & Wellness Tour of Germany & Switzerland
(10 Days)
Munich, Baden-Baden & Alsace, Lake Geneva
Active & Wellness Tour of Iceland & Norway
(11 Days)
Reykjavik & Langjokull Glacier, Husafell, Blue Lagoon, Oslo, Bergen, Sognefjord
Spa, Nature & Spirituality Tour of Japan
(14 Days - Departs Daily on a Private Basis)
Tokyo, Hakone & Kamakura, Koya-san, Kyoto, Yakushima
This private luxury tour features some of Japan's iconic destinations and emphasizes the unique natural beauty and traditional spirituality and wellness aspects of the country, including temples and shrines, national parks and ancient forests, traditional hot springs ryokan and exclusive cultural experiences. 
Begin in Tokyo, the capital of contemporary culture and style in Japan. During flexible touring with your private guide and driver, visit Tokyo's most interesting neighborhoods, such as Ginza, Aoyama, Shibuya and Harajuku. Tour important historical sites such as Meiji Jingu Shrine and Sensoji Temple, see striking contemporary architecture, visit some of Tokyo's best museums according to your interests, or experience Tokyo's culinary scene at Tsukiji Outer Market and department store food halls. Artisans of Leisure can also make reservations at our favorite spas and restaurants in Tokyo.
Next, visit the beautiful seaside town of Kamakura, an ancient capital of Japan. Walk through hillside forests and bamboo groves to reach charming Shinto shrines and majestic Zen temples. Also see the renowned Great Buddha, a huge bronze statue built in the 13th century. Continue to Hakone, a volcanic national park renowned for hot springs and views of nearby Mount Fuji. Stay at one of Japan's most luxurious and renowned ryokan (traditional inns), where you can soak in your own private outdoor hot spring bath and enjoy a gourmet kaiseki ryori (seasonal tasting menu) dinner. During private touring, explore Hakone's geothermal areas, forested mountains and historical sites. Also enjoy a private boat ride on Lake Ashinoko for views of Mount Fuji. Perhaps also visit one of Hakone's best art museums. Upon request, Artisans of Leisure can incorporate hiking or a drive up the base of Mount Fuji.
Continue to atmospheric Koya-san (also known as Mount Koya), an ancient Buddhist site in a magical forest of giant cedar trees high in the mountains. During private touring, see important temples and walk paths through the vast cemetery inside the beautiful forest, passing hundreds of stone lanterns and moss-covered graves. Stay at a traditional temple lodge, and enjoy shojin ryori (Buddhist vegetarian) meals. Also opt to participate in ritual Buddhist chanting at a temple.
Next, travel to enchanting Kyoto, the heart of Japanese culture and tradition. During touring with your private guide and driver, experience the best of this elegant city. Visit important temples and shrines. Gain access to imperial villas and private gardens such as Katsura Rikyu and Saihoji (the Moss Temple). Enjoy an exclusive private tea ceremony. Stroll through a bamboo forest. Tour traditional geisha districts such as Gion. Visit markets and food purveyors to sample Kyoto's culinary specialties, considered the most refined in Japan. Explore antiques districts, and browse our favorite shops for exquisite ceramics, lacquerware and other crafts. Upon request, Artisans of Leisure can also arrange a wide range of other unique activities in and around Kyoto, such as an exclusive private dinner accompanied by geisha and maiko entertainment, private Zen meditation in a local Buddhist temple, meetings with local craftspeople, ikebana (flower arranging) lessons, visiting a master swordsmith, meeting with ceramics experts, tea tastings and tea plantation visits, attending a sumo tournament, manga drawing lessons, a visit to a private machiya (traditional merchant house), hiking to temples in the hills surrounding the city  and private Japanese cooking classes.
Transfer to the airport for a flight to Yakushima, a mountainous subtropical island and UNESCO World Heritage Site known for its ancient cedar trees and enchanting natural scenery. Stay at a luxurious resort in the rainforest with panoramic views of the Pacific Ocean, gourmet cuisine and a superb spa. During private touring, explore the island's otherworldly landscapes of mossy primeval rainforests, mountain waterfalls and coastal scenery. Upon request, we can arrange kayaking, snorkeling, fishing, biking, yoga classes, spa and wellness treatments, guided forest meditation, cooking classes and more.
Return to Tokyo for flexible private city touring before departure.
Itinerary Overview
Day 1
Arrive Tokyo


Private arrival transfer to hotel for 2 nights

Day 2
Tokyo
Half-day private city tour
Day 3
Tokyo – Kamakura – Hakone


Private tour of Kamakura en route to luxury hot springs ryokan inn for 2 nights. Evening kaiseki ryori dinner. Evening time to enjoy onsen

Day 4
Hakone


Private touring. Evening time to enjoy onsen. Reservations for spa and wellness treatments upon request

Day 5
Hakone – Koya-san


Transfer by first-class trains and private vehicle to temple lodge for 1 night, including shojin ryori vegetarian dinner. Afternoon private tour of temples and other local highlights

Day 6
Koya-san – Kyoto


Option for early morning Buddhist chanting at the temple. Private transfer to train station for first-class train. Private transfer to hotel for 3 nights

Day 7
Kyoto


Full-day private city tour, including Arashiyama and private tea ceremony

Day 8
Kyoto


Full-day private city tour including option for excursion to Nara or other local attractions and sacred temples and shrines

Day 9
Kyoto – Yakushima


Private airport transfer for flight to Yakushima. Private arrival transfer to resort for 3 nights

Day 10
Yakushima


Full-day private tour of the island's scenic and cultural highlights

Day 11
Yakushima


Day at leisure to enjoy resort and spa

Day 12
Yakushima – Tokyo


Private transfer to airport for flight to Tokyo. Private arrival transfer to hotel for 2 nights

Day 13
Tokyo


Half-day private city tour

Day 14
Depart Tokyo


Private airport transfer
Hotels
| | |
| --- | --- |
| Tokyo: | Aman Tokyo |
| Hakone: | Gora Kadan Ryokan |
| Koya-san: | Fukuchi-in |
| Kyoto: | Ritz-Carlton Kyoto, Four Seasons Kyoto or Aman Kyoto |
| Yakushima: | Sankara Hotel & Spa |
Cost
| | |
| --- | --- |
| $26,370 | Per person (double occupancy) |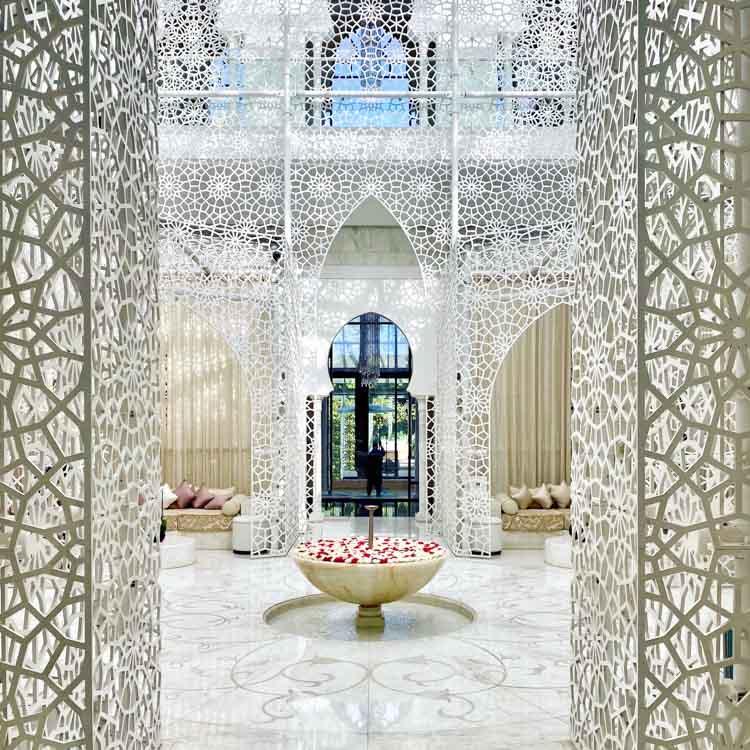 Wellness Tour of Bali
(10 Days)
Ubud, Candidasa
Spa & Wellness Tour of China
(10 Days)
Shanghai & environs, Suzhou, Hangzhou
Resorts of Southern France
(10 Days)
Provence, Cote d'Azur (Saint-Tropez & Saint-Jean-Cap-Ferrat)
Greece In Style
(11 Days)
Santorini, Athens, Porto Heli
Geothermal Spas of Iceland
(6 Days)
Reykjavik & Langjokull Glacier, Husafell, Blue Lagoon
Ayurveda Highlights of India
(8 Days)
Delhi, Himalayas & Rishikesh
Ultimate Spirituality & Wellness Tour of Indonesia
(11 Days)
Java, Bali, Sumba Island
Indulgent Tuscany
(9 Days)
Florence, Tuscan hills, Tuscan coast
Spa, Nature & Spirituality Tour of Japan
(14 Days)
Tokyo, Hakone & Kamakura, Koya-san, Kyoto, Yakushima
Culture & Wellness Tour of Mexico
(11 Days)
Mexico City, Merida, Riviera Maya (Maroma, Playa del Carmen or Tulum)
Traditional Culture & Wellness of Nepal
(6 Days)
Kathmandu & Kathmandu Valley, Dhulikhel
Wellness Tour of Thailand
(11 Days)
Chiang Mai, Bangkok, Phuket or Koh Samui
Multi-country Tours
Hiking & Wellness Tour of Bhutan & India
(14 Days)
Delhi, Thimphu, Punakha, Paro, Himalayas & Rishikesh
Spa & Wellness Tour of Germany & Switzerland
(10 Days)
Munich, Baden-Baden & Alsace, Lake Geneva
Active & Wellness Tour of Iceland & Norway
(11 Days)
Reykjavik & Langjokull Glacier, Husafell, Blue Lagoon, Oslo, Bergen, Sognefjord
We have a long list of rave reviews from our travelers.
Recommended by:
Departures
Conde Nast Traveler
The New York Times
Wall Street Journal
Travel + Leisure
Town & Country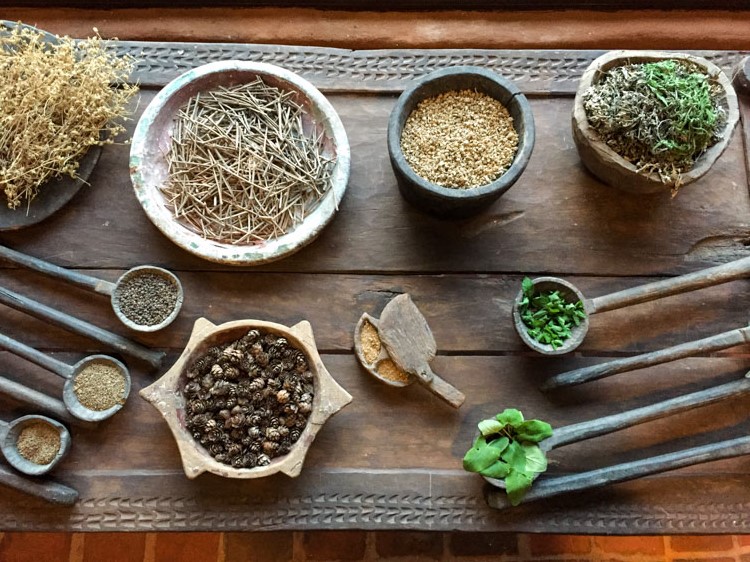 Hot Springs, Culture & Luxury in Baden-Baden, Germany
Experiencing K-Beauty in Seoul, South Korea
Three of Our Favorite Luxury Resorts in Thailand
Private Luxury Spa Tours & Wellness Tours Around the World
Just Back: The Guntu and Other Inland Sea Highlights in Japan
Bali & Indonesia: An Ideal Summer Destination
Soaking in Budapest's Thermal Baths
Must Experience: The Blue Lagoon in Iceland