Essence of Iceland
(8 Days)
Reykjavik & Langjokull Glacier, Golden Circle, South Iceland, Jokulsarlon Glacier Lagoon, Blue Lagoon
Reykjavik Stopover
(4 Days)
Reykjavik & Golden Circle
Best of Reykjavik & the Golden Circle
(5 Days)
Reykjavik, Langjokull Glacier, Golden Circle, South Iceland
Introduction to Iceland
(5 Days)
Reykjavik, Golden Circle, South Iceland
Highlights of Iceland
(6 Days)
Reykjavik, Golden Circle, South Iceland
A Week in Iceland
(7 Days)
Reykjavik, Golden Circle, South Iceland & Jokulsarlon Glacier Lagoon
Discover Iceland
(5 Days)
Reykjavik, Jokulsarlon Glacier Lagoon, South Iceland, Golden Circle
Best of Iceland
(9 Days)
Reykjavik & Langjokull Glacier, Golden Circle, South Iceland, Jokulsarlon Glacier Lagoon
Luxuries of Iceland
(10 Days)
Reykjavik & Langjokull Glacier, Husafell & Snaefellsnes Peninsula, Deplar Farm, Blue Lagoon
Highlights of North Iceland
(8 Days)
Snaefellsnes Peninsula, Langjokull Glacier, Deplar Farm & Akureyri or Husavik, Lake Myvatn, Reykjavik or Blue Lagoon
Ultimate Iceland
(10 days)
Reykjavik & Langjokull Glacier, Husafell & Snaefellsnes Peninsula, Golden Circle, Jokulsarlon Glacier Lagoon, South Iceland, Westman Islands
Geothermal Spas of Iceland
(6 Days)
Reykjavik & Langjokull Glacier, Husafell, Blue Lagoon
The Blue Lagoon & Highlights of Iceland
(7 Days)
Reykjavik, Golden Circle, South Iceland, Blue Lagoon
Journey Through Iceland
(11 Days)
Reykjavik, Golden Circle, South Iceland, Jokulsarlon Glacier Lagoon, East Fjords, Lake Myvatn & Akureyri, Deplar Farm, Husafell & Langjokull Glacier, Blue Lagoon
Multi-country Tours
Best of Iceland & Norway
(9 Days)
Reykjavik, Langjokull Glacier, Golden Circle, South Iceland, Oslo, Bergen, Sognefjord
Best of Scandinavia & Iceland
(14 Days)
Copenhagen, Stockholm, Oslo, Bergen, Sognefjord, Reykjavik, Golden Circle
Active & Wellness Tour of Iceland & Norway
(11 Days)
Reykjavik & Langjokull Glacier, Husafell, Blue Lagoon, Oslo, Bergen, Sognefjord


Journey Through Iceland
(11 Days - Departs Daily on a Private Basis)
Reykjavik, Golden Circle, South Iceland, Jokulsarlon Glacier Lagoon, East Fjords, Lake Myvatn & Akureyri, Deplar Farm, Husafell & Langjokull Glacier, Blue Lagoon
This private journey through Iceland visits some of Iceland's most incredible destinations, including spectacular landscapes along the country's famed Ring Road.
Upon arrival in Iceland, enjoy insider touring of the highlights of Reykjavik, the capital of Iceland. Tour cultural highlights such as the National Museum of Iceland or Reykjavik Art Museum to gain further insight into Iceland's history and contemporary culture. See the iconic architecture of Hallgrimskirkja Church. Artisans of Leisure will also arrange visits to Harpa, the concert hall designed in conjunction with renowned artist Olafur Eliasson, and FlyOver Iceland to enjoy a simulated flight ride over Iceland's spectacular scenery. Also explore the colorful backstreets of the town, and walk along the harbor. If desired, browse top boutiques for Icelandic crafts such as hand-knit sweaters and blankets. Other options include visiting the Arbaer Open Air Museum, Viking Village or the Imagine Peace Tower. Artisans of Leisure can also arrange tickets to performances and reservations at top restaurants, such as a lunch reservation at a restaurant inside a hilltop building with incredible views over the city.
Next, enjoy private touring in the iconic Golden Circle. See Gullfoss, Iceland's most famous waterfall, and watch Strokkur and other geysers erupt. Visit Thingvellir National Park, a UNESCO World Heritage Site where the Althing (Icelandic assembly) met for over 850 years in a spectacular rift valley between the North American and Eurasian tectonic plates. Enjoy a private tour and local lunch at a geothermal greenhouse. Also visit other highlights of the area, such as Kerid crater lake. If desired, opt to take a dip in the Secret Lagoon, a unique natural hot spring. Alternatively, soak in the lakeside hot springs of Laugarvatn Fontana and sample bread and other baked goods from its geothermal bakery.
Continue along Iceland's spectacular southern coast, a region that offers some of the country's most impressive scenery. See Reynisfjara black sand beach and its basalt rock columns, and take in views of monumental sea stacks off the coast. Also see the amazing waterfalls Seljalandsfoss and Skogafoss, and tour cultural highlights such as the Skogar folk museum and the Lava Center, a fascinating interactive museum dedicated to Iceland's geological forces. One day, enjoy a four-wheel drive excursion in Thorsmork, a beautiful region of rugged peaks and glacial river valleys. During the winter, this region is an ideal base for hunting the Northern Lights (aurora borealis).
Next, transfer to stunning Jokulsarlon Glacier Lagoon. See icebergs floating in the lagoon, and visit nearby Diamond Beach, where chunks of ice create a glittery display on the black sand. Depending on the season, take a Zodiac cruise among the floating chunks of glacial ice or a super Jeep tour on Skaftafellsjokull glacier to see ice caves. Artisans of Leisure can arrange for you to have lunch at a local country farm. Accommodation will be at a luxury hotel with incredible views of the dramatic landscapes.
Drive through rural villages and stunning scenery en route to the remote East Fjords region for an overnight stay before continuing to the Lake Myvatn region, and visit the Jokulsargljufur section of Vatnajokull National Park, including dramatic Dettifoss waterfall and Asbyrgi canyon. Explore the beautiful and diverse landscapes of the Myvatn-Laxa Nature Conservation Area. See wetland areas popular with migratory birds and the twisted lava outcroppings of Dimmuborgir. Also relax at Myvatn Nature Baths, an open-air hot spring with views. Another option is visiting Askja, a large caldera that's part of Vatnajokull National Park.
Continue to Deplar Farm, a country lodge on the remote Troll Peninsula. During your stay at Deplar Farm, enjoy lodge-based activities, such as kayaking, dog sledding, hiking, fishing, biking, whale watching and horseback riding. Also visit Akureyri, the largest city in North Iceland, and Akureyri Church.
Next, see the rocky Kolugljufur ravine and its waterfall and visit Holar Church, one of North Iceland's most important historical sites, en route to Husafell. Also enjoy time to relax in open-air geothermal baths at your hotel.
Next, experience the "Into the Glacier" tour of Langjokull Glacier, including driving across a glacier and venturing into a tunnel in the blue ice. During private touring, also see Hraunfossar Waterfall, which streams through a lava field.
Conclude the tour with a relaxing stay at the luxurious Retreat Hotel at Blue Lagoon Iceland, including access to the Retreat Spa, the most exclusive section of the Blue Lagoon. Enjoy time to soak in the mineral-rich water, and perhaps luxuriate in spa treatments such as the skin-revitalizing Blue Lagoon Ritual. Alternatively, end in Reykjavik for a final night in the city.
Itinerary Overview
Day 1
Arrive Reykjavik
Private arrival transfer to hotel for 2 nights
Day 2

Reykjavik
Private morning city touring and time for lunch. Balance of afternoon at leisure

Day 3
Reykjavik – Golden Circle – South Iceland
Private touring of Thingvellir, local farm, Secret Lagoon, Geysir and Gullfoss Waterfall en route to hotel for 2 nights
Day 4
South Iceland
Full-day private excursion to Thorsmork
Day 5

South Iceland – Jokulsarlon Glacier Lagoon
Private touring of waterfalls and black sand beaches en route to hotel for 1 night

Day 6

Jokulsarlon Glacier Lagoon – East Fjords
Full-day private touring and activities, including the Diamond Beach, private lagoon cruise or ice cave tour, glacier walk and other regional scenic touring and activities, en route to hotel for 1 night

Day 7
East Fjords – Lake Myvatn
Private scenic touring en route to hotel for 1 night
Day 8
Lake Myvatn – Akureyri – Deplar Farm
Private tour of Akureyri en route to hotel for 1 night. Afternoon to enjoy lodge touring and activities
Day 9
Deplar Farm – Husafell
Private transfer to hotel for 1 night, with scenic touring of Troll Peninsula en route
Day 10
Husafell – Langjokull Glacier – Reykjavik or Blue Lagoon
Private touring including "Into the Glacier" tour and Hraunfossar Waterfall en route to Reykjavik or the Blue Lagoon for 1 night
Day 11
Depart Iceland
Private airport transfer
Hotels
| | |
| --- | --- |
| Reykjavik: | Konsulat Hotel, Canopy by Hilton or Hotel Borg |
| South Iceland: | Hotel Grimsborgir or Hotel Ranga |
| Jokulsarlon Glacier Lagoon: | Fosshotel Glacier Lagoon |
| East Fjords: | Hotel 1001 Nott or Fosshotel Eastfjords |
| Lake Myvatn: | Fosshotel Myvatn |
| Deplar Farm: | Deplar Farm |
| Langjokull Glacier: | Hotel Husafell |
| Blue Lagoon: | Retreat Hotel at Blue Lagoon Iceland |
Cost
| | |
| --- | --- |
| $20,015 | Per person (based on four travelers/two rooms) |
| $26,220 | Per person (based on two travelers/double occupancy) |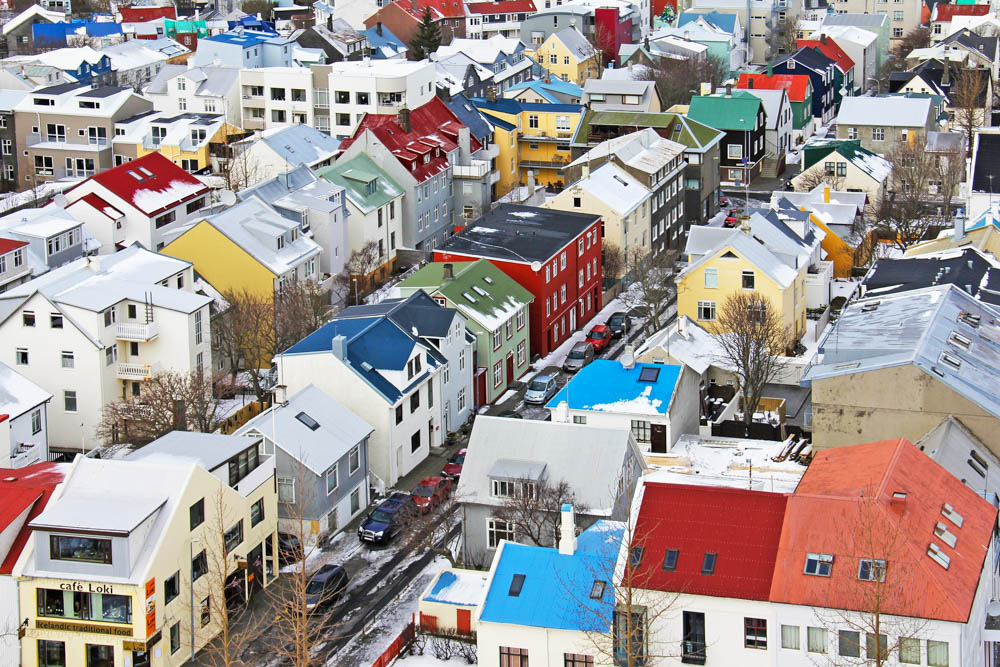 Essence of Iceland
(8 Days)
Reykjavik & Langjokull Glacier, Golden Circle, South Iceland, Jokulsarlon Glacier Lagoon, Blue Lagoon
Reykjavik Stopover
(4 Days)
Reykjavik & Golden Circle
Best of Reykjavik & the Golden Circle
(5 Days)
Reykjavik, Langjokull Glacier, Golden Circle, South Iceland
Introduction to Iceland
(5 Days)
Reykjavik, Golden Circle, South Iceland
Highlights of Iceland
(6 Days)
Reykjavik, Golden Circle, South Iceland
A Week in Iceland
(7 Days)
Reykjavik, Golden Circle, South Iceland & Jokulsarlon Glacier Lagoon
Discover Iceland
(5 Days)
Reykjavik, Jokulsarlon Glacier Lagoon, South Iceland, Golden Circle
Best of Iceland
(9 Days)
Reykjavik & Langjokull Glacier, Golden Circle, South Iceland, Jokulsarlon Glacier Lagoon
Luxuries of Iceland
(10 Days)
Reykjavik & Langjokull Glacier, Husafell & Snaefellsnes Peninsula, Deplar Farm, Blue Lagoon
Highlights of North Iceland
(8 Days)
Snaefellsnes Peninsula, Langjokull Glacier, Deplar Farm & Akureyri or Husavik, Lake Myvatn, Reykjavik or Blue Lagoon
Ultimate Iceland
(10 days)
Reykjavik & Langjokull Glacier, Husafell & Snaefellsnes Peninsula, Golden Circle, Jokulsarlon Glacier Lagoon, South Iceland, Westman Islands
Geothermal Spas of Iceland
(6 Days)
Reykjavik & Langjokull Glacier, Husafell, Blue Lagoon
The Blue Lagoon & Highlights of Iceland
(7 Days)
Reykjavik, Golden Circle, South Iceland, Blue Lagoon
Journey Through Iceland
(11 Days)
Reykjavik, Golden Circle, South Iceland, Jokulsarlon Glacier Lagoon, East Fjords, Lake Myvatn & Akureyri, Deplar Farm, Husafell & Langjokull Glacier, Blue Lagoon
Multi-country Tours
Best of Iceland & Norway
(9 Days)
Reykjavik, Langjokull Glacier, Golden Circle, South Iceland, Oslo, Bergen, Sognefjord
Best of Scandinavia & Iceland
(14 Days)
Copenhagen, Stockholm, Oslo, Bergen, Sognefjord, Reykjavik, Golden Circle
Active & Wellness Tour of Iceland & Norway
(11 Days)
Reykjavik & Langjokull Glacier, Husafell, Blue Lagoon, Oslo, Bergen, Sognefjord


Iceland was fabulous! Our guide was informed in so many areas and tailored the tour to our interests each day. Thank you!
~ M.J., Toronto, Canada
We had a wonderful time in Iceland, and we're especially grateful that the itinerary involved so many exciting things for our grandchildren.
~ S.L, Washington DC
My clients had a wonderful time in Iceland and really appreciated all that you did to make their trip so special. Thanks for everything.
~ P.F., Villanova, PA (travel agent)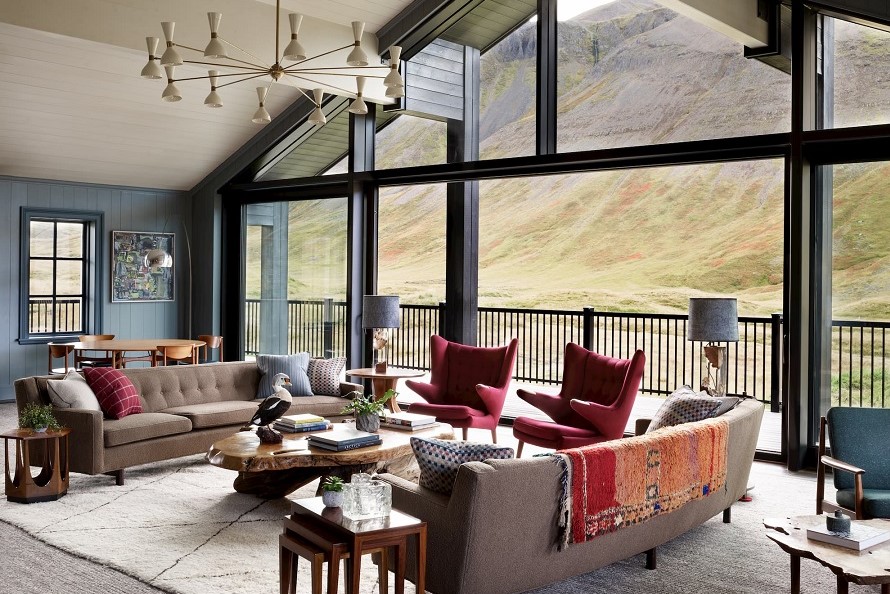 Recommended by:
Departures
Conde Nast Traveler
The New York Times
Wall Street Journal
Travel + Leisure
Town & Country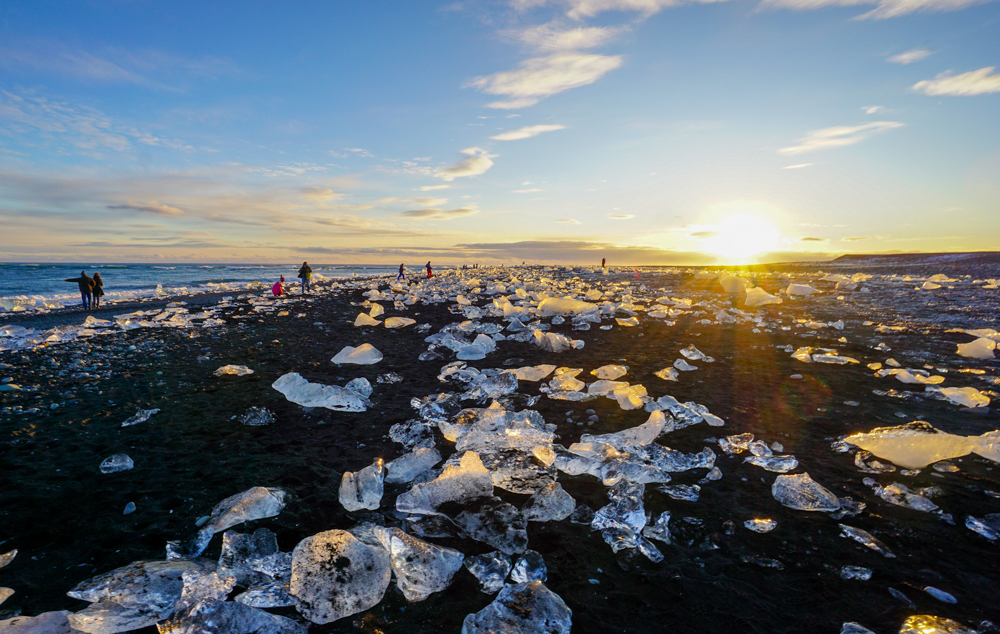 An Interview with Ashley Isaacs Ganz on Family Travel in Iceland
Just Back: An Active Luxury Tour of Iceland & Norway
Unique Hotels in Sweden, Norway, Finland & Iceland
Basalt Columns in Iceland: Architecture Inspired by Remarkable Landscapes
Must Experience: The Blue Lagoon in Iceland
Deplar Farm: Luxury in North Iceland
Insider Iceland: Interview with an Iceland Travel Expert
Iconic Image: Winter Light at Harpa Concert Hall in Reykjavik
Must Experience: A Private Tour of Iceland's Golden Circle