Highlights of Ecuador & the Galapagos
(10 Days)
Quito, Galapagos cruise (4 nights), Otavalo Valley
Best of the Galapagos
(9 Days)
Quito, Galapagos cruise (3 nights), Galapagos lodge
Introduction to Ecuador & the Galapagos
(7 Days)
Quito, Galapagos cruise (3 nights)
Land-based Tour of the Galapagos
(8 Days)
Quito, Galapagos lodge
Highlights of Mainland Ecuador
(6 Days)
Quito, Otavalo Valley
Discover Ecuador
(9 Days)
Quito & environs, Galapagos cruise (4 nights)
Exclusive Ecuador & the Galapagos
(13 Days)
Quito, Otavalo Valley, Galapagos cruise (6 nights)
Family Tour of the Galapagos
(8 Days)
Quito, Galapagos lodge
Essence of Ecuador
(13 Days)
Quito, Cloud Forest, Galapagos cruise (4 nights), Otavalo Valley
Quito & Avenue of the Volcanoes
(9 Days)
Quito, Cotopaxi, Riobamba, Cuenca
Luxury Adventure Tour of Ecuador & the Galapagos
(11 Days)
Quito, Cloud Forest, Galapagos cruise (5 nights)
Journey Through Ecuador
(15 Days)
Quito, Amazon cruise (3 nights), Otavalo Valley, Galapagos cruise (5 nights)
Multi-country Tours
Best of Peru & the Galapagos
(13 Days)
Lima, Sacred Valley, Machu Picchu, Cusco, Quito, Galapagos lodge
Exclusive Ecuador & the Galapagos
(13 Days - Departs Daily on a Private Basis)
Quito, Otavalo Valley, Galapagos cruise (6 nights)
This tour has been designed for travelers who want to experience the Galapagos Islands in all their profound diversity in addition to the cultural highlights of mainland Ecuador.
Begin in Quito, the capital of Ecuador and a historic city set among snowcapped volcanoes in the Andes. With your private local guide, tour the city center, a UNESCO World Heritage Site filled with Spanish colonial-era architecture. Explore interesting back streets, hidden courtyards and churches with spectacular interiors. Visit the best museums, traditional workshops, markets and other sites according to your interests. Perhaps also shop for a high-quality Panama hat—an Ecuador original.
Continue to a historic hacienda in the beautiful Otavalo region, a bucolic highland landscape of rolling hills, farms and indigenous villages beneath snow-capped volcanic peaks. Stop to smell the roses at a rose-growing hacienda and learn about the cut flower industry's important contribution to the local economy. Visit local indigenous food and craft markets, and stop by select workshops to meet artisans and shop for high-quality handwoven wool textiles, delicate embroidery, leather goods, and other traditional and modern crafts. At your hacienda, dine on delicious local cuisine and enjoy activities such as mountain biking or horseback riding past unexcavated pre-Colombian ruins; learning about conservation efforts at a condor sanctuary; visiting a cheese dairy and factory; birdwatching; guided hiking through spectacular valleys; and exploring the beautiful grounds and gardens. Upon request, Artisans of Leisure can arrange additional activities such as spa appointments, a cooking lesson, an embroidery or leather workshop, horse-drawn carriage rides or a luxurious picnic in the countryside.
Next, spend seven days exploring the Galapagos Islands—a dream destination for nature lovers—on one of our preferred expedition cruises, the Silversea Silver Galapagos. Each day, tour different islands with an expert naturalist, and get close to giant tortoises, blue-footed boobies, marine iguanas and other iconic Galapagos wildlife. See the cycle of life up close, which depending on the season, might include mating rituals, newborns feeding, territorial squabbles, and more. Snorkel among sea turtles, playful sea lions and schools of brightly colored fish.
The tour concludes with one night in Quito or Guayaquil.
Itinerary Overview
Day 1
Arrive Quito


VIP airport assistance. Private arrival transfer to hotel for 2 nights

Day 2
Quito


Full-day private touring

Day 3
Quito – Otavalo Valley


Private transfer to hacienda for 2 nights

Day 4
Otavalo Valley


Full-day privately guided activities on site and in environs

Day 5
Otavalo Valley – Quito


Private touring and flexible shopping in local villages and environs. Lunch at hacienda or private estate en route to Quito for 1 night

Day 6
Quito – Galapagos Islands


Private airport transfer. VIP lounge access and flight to Galapagos Islands for a 7-day cruise

Days 7-11
Galapagos Islands


Cruise-based excursions and activities

Day 12
Galapagos Islands – Guayaquil or Quito


Transfer to airport and flight. Afternoon private city tour on arrival. Private transfer to hotel for 1 night

Day 13
Depart Guayaquil or Quito


Private airport transfer
Hotels
| | |
| --- | --- |
| Quito: | Casa Gangotena |
| Otavalo Valley: | Hacienda Zuleta |
| Galapagos: | Silversea Silver Galapagos |
| Guayaquil: | Hotel del Parque |
Cost
| | |
| --- | --- |
| $21,980 | Per person (double occupancy) |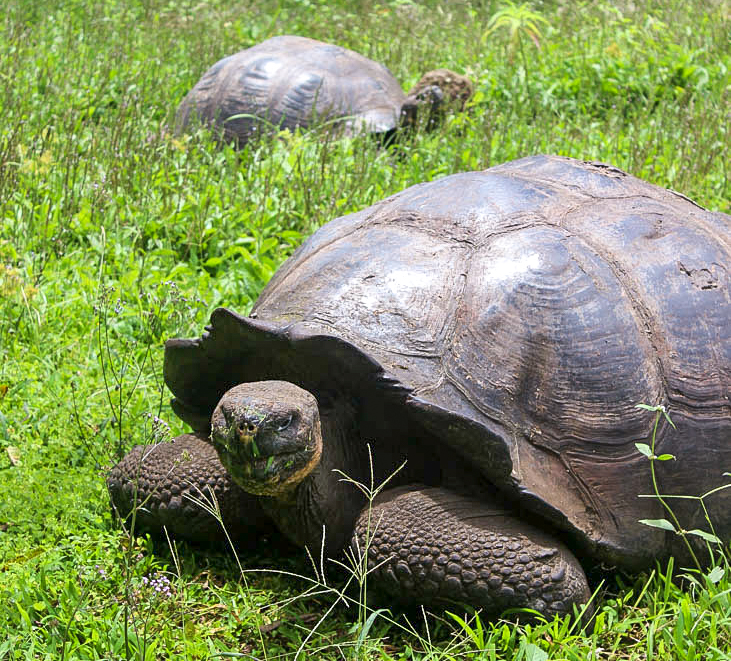 Highlights of Ecuador & the Galapagos
(10 Days)
Quito, Galapagos cruise (4 nights), Otavalo Valley
Best of the Galapagos
(9 Days)
Quito, Galapagos cruise (3 nights), Galapagos lodge
Introduction to Ecuador & the Galapagos
(7 Days)
Quito, Galapagos cruise (3 nights)
Land-based Tour of the Galapagos
(8 Days)
Quito, Galapagos lodge
Highlights of Mainland Ecuador
(6 Days)
Quito, Otavalo Valley
Discover Ecuador
(9 Days)
Quito & environs, Galapagos cruise (4 nights)
Exclusive Ecuador & the Galapagos
(13 Days)
Quito, Otavalo Valley, Galapagos cruise (6 nights)
Family Tour of the Galapagos
(8 Days)
Quito, Galapagos lodge
Essence of Ecuador
(13 Days)
Quito, Cloud Forest, Galapagos cruise (4 nights), Otavalo Valley
Quito & Avenue of the Volcanoes
(9 Days)
Quito, Cotopaxi, Riobamba, Cuenca
Luxury Adventure Tour of Ecuador & the Galapagos
(11 Days)
Quito, Cloud Forest, Galapagos cruise (5 nights)
Journey Through Ecuador
(15 Days)
Quito, Amazon cruise (3 nights), Otavalo Valley, Galapagos cruise (5 nights)
Multi-country Tours
Best of Peru & the Galapagos
(13 Days)
Lima, Sacred Valley, Machu Picchu, Cusco, Quito, Galapagos lodge
Another fantastic trip! I'm convinced that you have the best guides. We really liked the boat you arranged for us in the Galapagos…And the guide that you flew out there for us was one of our favorites on the whole trip.
~ L.R., Paradise Valley, AZ
Our trip to Ecuador was outstanding! We loved the combination of cruise and luxury lodge in the Galapagos – the perfect way to experience the islands. Our private guide in mainland Ecuador was fantastic.
~ E.B. Denver, CO
My clients had an incredible Galapagos trip. They loved the VIP meet & greet at the airport, loved the hotels, loved the yacht and loved the guide. Everything was absolutely flawless.
~ J.C., Kansas City, MO (travel agent)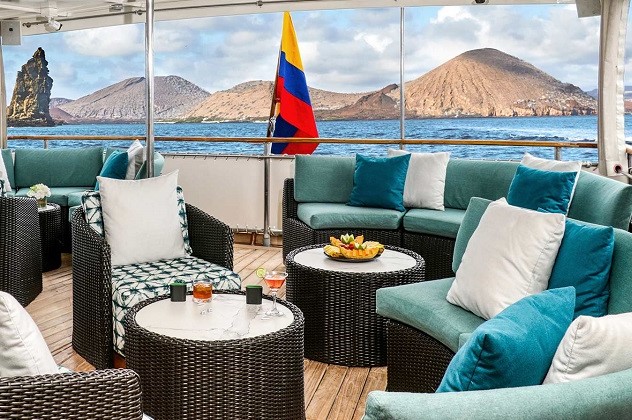 Recommended by:
Departures
Conde Nast Traveler
The New York Times
Wall Street Journal
Travel + Leisure
Town & Country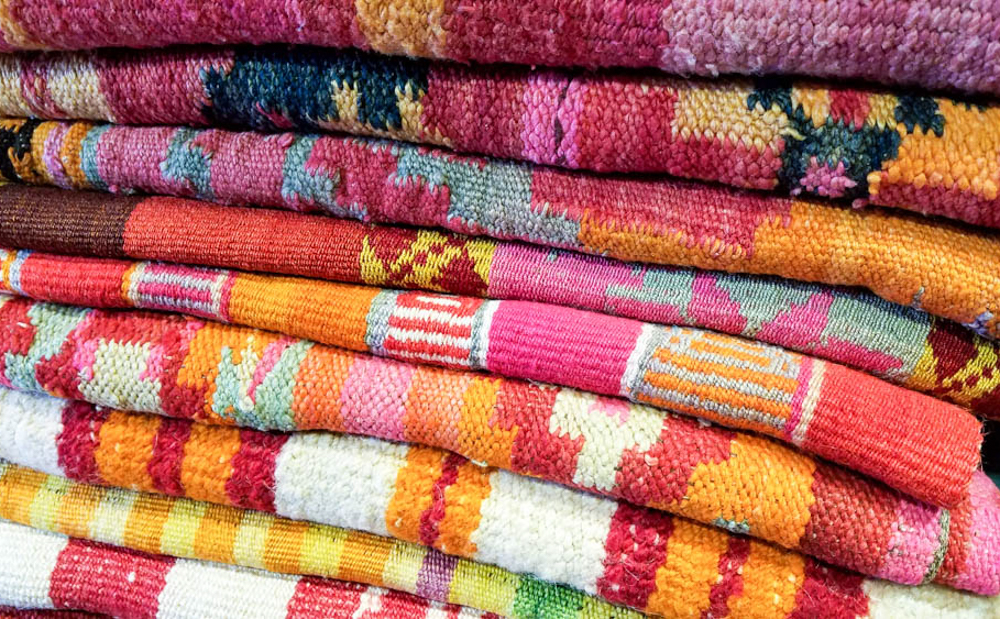 The Best of the Galapagos & Ecuador
Touring the Galapagos: A Few of Our Favorite Islands and Landing Sites