Introduction to Ecuador & the Galapagos
(6 Days)
Quito, Galapagos cruise (3 nights)
Land-based Tour of the Galapagos
(7 Days)
Quito, Galapagos lodge (Santa Cruz Island)
Highlights of Mainland Ecuador
(7 Days)
Quito, Cloud Forest, Otavalo Valley
Best of the Galapagos
(8 Days)
Quito, Galapagos cruise (3 nights), Galapagos lodge (Santa Cruz Island)
Quito & Avenue of the Volcanoes
(8 Days)
Quito, Cotopaxi, Riobamba, Cuenca
Highlights of Ecuador & the Galapagos
(9 Days)
Quito, Galapagos cruise (4 nights), Otavalo Valley
Luxury Adventure Tour of Ecuador & the Galapagos
(12 Days)
Quito, Cloud Forest, Galapagos cruise (5 nights)
Journey Through Ecuador
(14 Days)
Quito, Amazon cruise (3 nights), Otavalo Valley, Galapagos cruise (5 nights)
Best of Amazon & Galapagos
(15 Days)
Amazon lodge, Quito, Galapagos cruise (7 nights)
Multi-country Tours
Exclusive Galapagos & Peru
(13 Days)
Galapagos cruise (6 nights), Quito, Cusco, Machu Picchu
Best of Peru & the Galapagos
(14 Days)
Lima, Sacred Valley, Machu Picchu, Cusco, Quito, Galapagos Islands
Best of the Galapagos
(8 Days - Departs Daily on a Private Basis)
Quito, Galapagos cruise (3 nights), Galapagos lodge (Santa Cruz Island)
This luxury tour combines a Galapagos cruise with a stay at a luxury lodge on Santa Cruz Island to give you the best of both worlds in this incredible destination. This tour can easily be combined with additional destinations in mainland Ecuador, as well as in Peru, Argentina or Chile.
Begin in Quito, the capital of Ecuador and a historic city set among snowcapped volcanoes in the Andes. With your private local guide, tour the city center, a UNESCO World Heritage Site filled with Spanish colonial-era architecture. Explore interesting back streets, hidden courtyards and churches with spectacular interiors. Visit the best museums, traditional workshops, markets and other sites according to your interests. Perhaps also shop for a high-quality Panama hat—an Ecuador original.
Next, fly to the Galapagos Islands, a dream destination for nature lovers. Spend four days exploring the Galapagos Islands on one of our preferred expedition cruises. Each day, tour different islands with an expert naturalist, and get close to giant tortoises, blue-footed boobies, marine iguanas and other iconic Galapagos wildlife. See the cycle of life up close, which depending on the season, might include mating rituals, newborns feeding, territorial squabbles, and more. Snorkel among sea turtles, playful sea lions and schools of brightly colored fish. Upon request, we arrange private yacht charters, SCUBA diving and other options in the Galapagos.
Continue to Pikaia Lodge, a luxury lodge on Santa Cruz Island in the Galapagos. During private touring on Santa Cruz, see incredible volcanic landscapes and enjoy an excursion to the giant tortoise reserve, lava tubes, scalesia forest and the Charles Darwin Research Station, where different subspecies of Galapagos tortoises are raised.
Upon request, this tour can easily be extended to include time in the Otavalo region, Amazon basin or other highly recommended destinations in Ecuador.
Itinerary Overview
Day 1
Arrive Quito


VIP airport assistance. Private arrival transfer to hotel for 2 nights

Day 2
Quito


Full-day private tour

Day 3
Quito – Galapagos cruise

Private transfer to airport. VIP lounge access and flight to Galapagos Islands. Arrival transfer to Galapagos cruise for 3 nights

Days 4-5
Galapagos cruise


Cruise-based excursions and activities

Day 6
Galapagos cruise – Galapagos lodge (Santa Cruz Island)


Disembark cruise and transfer to lodge for 2 nights. Santa Cruz Island touring with naturalist guide

Day 7
Galapagos lodge


Full-day touring with naturalist guide

Day 8
Galapagos lodge – Depart Quito


Transfer to airport for flight to Quito. Afternoon private city tour on arrival and use of a day room. Private airport transfer and VIP departure assistance
Hotels & Cruises
Quito:

Casa Gangotena

Galapagos cruise:

Elite or Endemic

Galapagos lodge
(Santa Cruz Island):
Pikaia Lodge
Cost
| | |
| --- | --- |
| $14,715 | Per person (double occupancy) |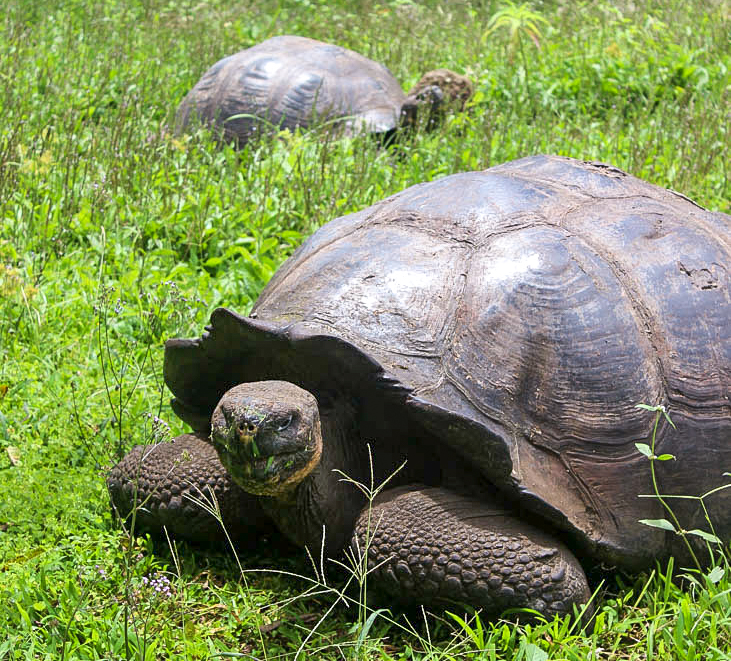 Introduction to Ecuador & the Galapagos
(6 Days)
Quito, Galapagos cruise (3 nights)
Land-based Tour of the Galapagos
(7 Days)
Quito, Galapagos lodge (Santa Cruz Island)
Highlights of Mainland Ecuador
(7 Days)
Quito, Cloud Forest, Otavalo Valley
Best of the Galapagos
(8 Days)
Quito, Galapagos cruise (3 nights), Galapagos lodge (Santa Cruz Island)
Quito & Avenue of the Volcanoes
(8 Days)
Quito, Cotopaxi, Riobamba, Cuenca
Highlights of Ecuador & the Galapagos
(9 Days)
Quito, Galapagos cruise (4 nights), Otavalo Valley
Luxury Adventure Tour of Ecuador & the Galapagos
(12 Days)
Quito, Cloud Forest, Galapagos cruise (5 nights)
Journey Through Ecuador
(14 Days)
Quito, Amazon cruise (3 nights), Otavalo Valley, Galapagos cruise (5 nights)
Best of Amazon & Galapagos
(15 Days)
Amazon lodge, Quito, Galapagos cruise (7 nights)
Multi-country Tours
Exclusive Galapagos & Peru
(13 Days)
Galapagos cruise (6 nights), Quito, Cusco, Machu Picchu
Best of Peru & the Galapagos
(14 Days)
Lima, Sacred Valley, Machu Picchu, Cusco, Quito, Galapagos Islands
Another fantastic trip! I'm convinced that you have the best guides. We really liked the boat you arranged for us in the Galapagos…And the guide that you flew out there for us was one of our favorites on the whole trip.
~ L.R., Paradise Valley, AZ
Our trip to Ecuador was outstanding! We loved the combination of cruise and luxury lodge in the Galapagos – the perfect way to experience the islands. Our private guide in mainland Ecuador was fantastic.
~ E.B. Denver, CO
My clients had an incredible Galapagos trip. They loved the VIP meet & greet at the airport, loved the hotels, loved the yacht and loved the guide. Everything was absolutely flawless.
~ J.C., Kansas City, MO (travel agent)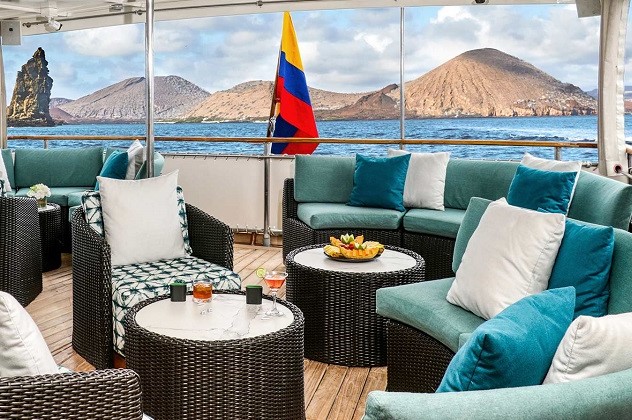 Recommended by:
Departures
Conde Nast Traveler
The New York Times
Wall Street Journal
Travel + Leisure
Town & Country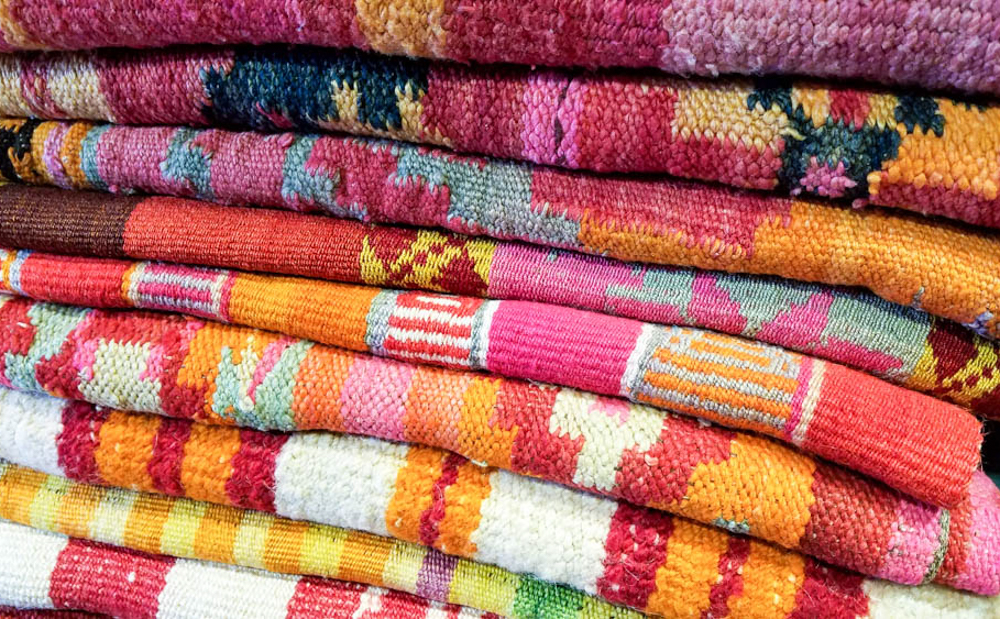 The Best of the Galapagos & Ecuador
Touring the Galapagos: A Few of Our Favorite Islands and Landing Sites
Seeing Giant Tortoises in the Galapagos Islands
Visiting a Rose Plantation in Ecuador
Just Back: Ecuador & the Galapagos Islands