Introduction to Croatia
(6 Days)
Split, Dubrovnik
Dubrovnik in Depth
(6 Days)
Dubrovnik with nearby islands & Peljesac Peninsula
Introduction to the Dalmatian Coast
(6 Days)
Dubrovnik, Korcula
Croatia in a Week
(7 Days)
Split & Hvar, Korcula, Dubrovnik
Essence of the Dalmatian Coast
(8 Days)
Split, Hvar & Korcula, Dubrovnik
Highlights of Croatia
(9 Days)
Zagreb, Plitvice Lakes National Park, Split & Hvar, Dubrovnik
Croatia by Yacht
(11 Days)
Split, Hvar & nearby islands, Korcula & nearby islands, Dubrovnik
MULTI-COUNTRY TOURS
Dubrovnik & Montenegro
(6 Days)
Dubrovnik, Montenegro
Best of the Dalmatian Coast & Montenegro
(10 Days)
Split, Hvar & Korcula, Dubrovnik, Montenegro
Introduction to Croatia & Montenegro
(8 Days)
Dubrovnik, Montenegro
Best of Croatia, Slovenia & Istria
(12 Days)
Zagreb, Ljubljana & Lake Bled, Portoroz, Brda, Piran, Bale, Plitvice Lakes National Park
Culinary Tour of Slovenia & Croatia
(12 Days)
Ljubljana & Lake Bled, Istria, Split, Dubrovnik
Active Tour of Slovenia & Croatia
(10 Days)
Ljubljana & Lake Bled, Plitvice Lakes National Park, Split, Hvar, Dubrovnik
Journey through Slovenia, Croatia & Montenegro
(16 Days)
Ljubljana & Lake Bled, Zagreb, Plitvice Lakes National Park, Split & Hvar, Dubrovnik, Montenegro
Journey through Slovenia, Croatia & Montenegro
(16 Days – Departs Daily on a Private Basis)
Ljubljana, Lake Bled & the Julian Alps, Zagreb & Plitvice Lakes National Park, Split & Hvar, Dubrovnik, Sveti Stefan

This comprehensive private tour is the ultimate journey through Slovenia, Croatia and Montenegro.

Begin in Ljubljana, the charming capital of Slovenia. During private touring, explore the Baroque and Art Nouveau architecture in the historic center; enjoy a boat ride on the Ljubljanica River, which flows through the city; visit Ljubljana Castle for panoramic views over the capital from a forested hilltop; tour the National Gallery of Slovenia; browse local markets and shops; and enjoy leisure time to relax at local cafes and restaurants.

One day, enjoy a private excursion to the beautiful Julian Alps. At iconic Lake Bled, ride in a private pletna (flat-bottomed wooden boat) to a tiny island with a picturesque church and bell tower. Also see Bled Castle, which perches atop rocky cliffs overlooking the water. Continue to Lake Bohinj, a picture-perfect mountain lake surrounded by the rugged peaks of Triglav National Park. Perhaps opt for a scenic walk on a lakeside trail, or ride a cable car for incredible bird's-eye views over the lake and mountains.

Another day, enjoy a private excursion in the surrounding region. See the incredible stalactites and stalagmites inside Postojna Cave, and visit Predjama Castle, a medieval fortress built into high stone cliffs. Also enjoy wine tasting of Slovenian varietals at top wineries in the Vipava Valley.

Next, transfer to Zagreb, the elegant capital of Croatia. With your private guide, explore the cobblestone streets, small squares, markets, churches and Baroque buildings of the Upper Town, as well as the Secessionist (Art Nouveau) architecture and leafy parks of the Lower Town. During leisure time, browse local shops, sit at local cafes and stroll through leafy city parks. Also enjoy a private excursion to the rural Zagorje region to visit Trakoscan Castle, dine on regional specialties at a local tavern, and sample local wines.

En route to Split, visit Plitvice Lakes National Park, a beautiful region of turquoise lakes and cascading waterfalls among forested hills that's been designated a UNESCO World Heritage Site.

In the ancient city of Split, enjoy private touring of Diocletian's Palace, one of the most impressive Roman ruins in the world and a UNESCO World Heritage Site. With your private guide, walk through this living archaeological site, and see highlights such as the Peristyle, the Cathedral of Saint Domnius and the bell tower.

One day, enjoy a private boat cruise to Hvar, one of the most beautiful and sunniest islands in the Adriatic Sea. During private touring, explore Hvar Town, a picturesque collection of stone buildings around a natural harbor with crystal clear water, including highlights such as the Arsenal and St. Stephen's Cathedral. Perhaps also learn about local lace-making traditions or climb to a hilltop fortress for panoramic views over the town and waterfront. Also cruise among the Pakleni Islands, an attractive archipelago of rocky shores and fragrant pine forests.

En route to Dubrovnik, tour the mountainous peninsula of Peljesac. Enjoy private wine tastings at local wineries, and meet a local oyster farmer and sample some fresh seafood. Also see the ancient salt pans and impressive city walls in the seaside village of Ston.

Continue to Dubrovnik, a beautiful historic city overlooking the Adriatic Sea. With your expert private guide, explore the highlights of the Old City of Dubrovnik, a UNESCO World Heritage Site with medieval city walls, white limestone streets, and well-preserved Gothic, Renaissance and Baroque architecture. Walk atop the ramparts, visit historic palaces and monasteries, and explore the most interesting neighborhoods and backstreets. Also browse for unique crafts, olive oil and other Croatian specialties at local shops.

One afternoon, enjoy a private excursion into the countryside to see village life amid vineyards and olive groves. Upon request, Artisans of Leisure can arrange a private cooking class in the home of a local family.

Next, transfer to Montenegro. Enjoy a private tour of Kotor, a picturesque walled port town surrounded by rocky mountains. Explore the historic center of the town, a UNESCO World Heritage Site of hidden squares, charming cafes and buildings dating to the 15th century, and enjoy a cruise on the beautiful Bay of Kotor.

Conclude at the Aman Sveti Stefan, an exclusive seaside resort occupying a fortified medieval village on a private island and a 19th-century villa along a beach on the Adriatic. One day, enjoy a full-day excursion to beautiful Lake Skadar National Park, including a private boat cruise among the water lilies on the lake and wine tasting at a local winery. Also enjoy ample time for spa treatments and relaxing at your resort.

This tour can be further customized to include additional time in Croatia or neighboring countries such as Italy, Slovenia and Montenegro.
Itinerary Overview
Day 1

Arrive Ljubljana

Private arrival transfer to hote for 4 nights

Day 2

Ljubljana

Private city touring

Day 3

Ljubljana, Lake Bled & the Julian Alps

Full-day private excursion, including private pletna boat ride

Day 4

Ljubljana & environs

Full-day private touring of scenic, cultural and wine highlights

Day 5

Ljubljana – Zagreb, Croatia

Private transfer to hotel for 2 nights, with flexible touring en route

Day 6

Zagreb & environs

Full-day private tour

Day 7

Zagreb – Plitvice Lakes National Park – Split

Private transfer to hotel for 3 nights, with touring of Plitvice Lakes National Park en route

Day 8

Split

Half-day private walking tour

Day 9

Split, Hvar & Pakleni Islands

Full-day private boat excursion

Day 10

Split – Peljesac – Dubrovnik

Private transfer to hotel for 3 nights, with touring of Peljesac wineries and oyster farm en route

Day 11

Dubrovnik

Half-day private walking tour of Dubrovnik

Day 12

Dubrovnik & environs

Half-day private tour in the countryside

Day 13

Dubrovnik – Kotor, Montenegro – Sveti Stefan

Private transfer to luxury resort for 3 nights, with touring en route

Day 14

Sveti Stefan & Lake Skadar National Park

Private touring around Lake Skadar, including private traditional boat ride, wine tasting and/or optional hike

Day 15

Sveti Stefan

At leisure

Day 16

Depart Sveti Stefan

Private airport transfer
Hotels
| | |
| --- | --- |
| Ljubljana: | Intercontinental Ljubljana |
| Zagreb: | Esplanade Hotel |
| Split: | Hotel Park Split |
| Dubrovnik: | Villa Dubrovnik |
| Sveti Stefan: | Aman Sveti Stefan |
Cost
| | |
| --- | --- |
| $25,170 | Per person (double occupancy) |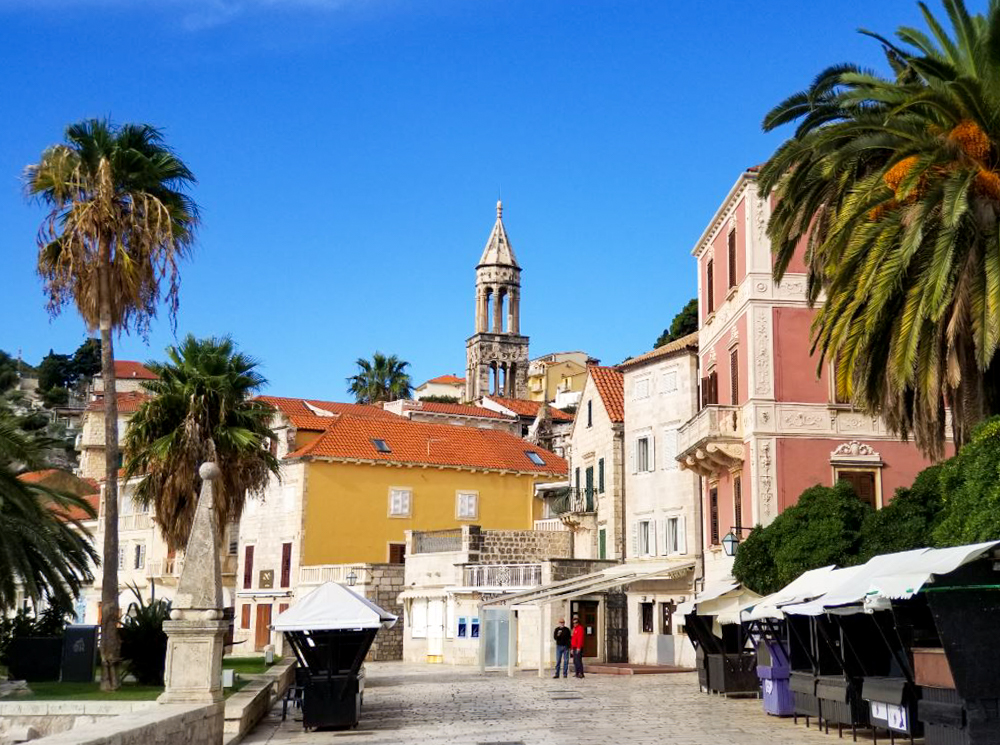 Introduction to Croatia
(6 Days)
Split, Dubrovnik
Dubrovnik in Depth
(6 Days)
Dubrovnik with nearby islands & Peljesac Peninsula
Introduction to the Dalmatian Coast
(6 Days)
Dubrovnik, Korcula
Croatia in a Week
(7 Days)
Split & Hvar, Korcula, Dubrovnik
Essence of the Dalmatian Coast
(8 Days)
Split, Hvar & Korcula, Dubrovnik
Highlights of Croatia
(9 Days)
Zagreb, Plitvice Lakes National Park, Split & Hvar, Dubrovnik
Croatia by Yacht
(11 Days)
Split, Hvar & nearby islands, Korcula & nearby islands, Dubrovnik
MULTI-COUNTRY TOURS
Dubrovnik & Montenegro
(6 Days)
Dubrovnik, Montenegro
Best of the Dalmatian Coast & Montenegro
(10 Days)
Split, Hvar & Korcula, Dubrovnik, Montenegro
Introduction to Croatia & Montenegro
(8 Days)
Dubrovnik, Montenegro
Best of Croatia, Slovenia & Istria
(12 Days)
Zagreb, Ljubljana & Lake Bled, Portoroz, Brda, Piran, Bale, Plitvice Lakes National Park
Culinary Tour of Slovenia & Croatia
(12 Days)
Ljubljana & Lake Bled, Istria, Split, Dubrovnik
Active Tour of Slovenia & Croatia
(10 Days)
Ljubljana & Lake Bled, Plitvice Lakes National Park, Split, Hvar, Dubrovnik
Journey through Slovenia, Croatia & Montenegro
(16 Days)
Ljubljana & Lake Bled, Zagreb, Plitvice Lakes National Park, Split & Hvar, Dubrovnik, Montenegro
We had a fantastic time in Croatia. We really enjoyed all of our guides and the logistics were perfectly designed to fit everything we wanted to see into a short amount of time. Thank you so much for your expert planning!
~S.L., Bellevue, WA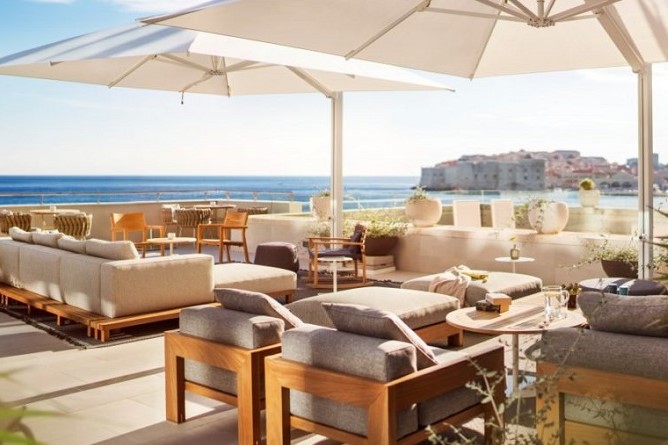 Recommended by:
Departures
Conde Nast Traveler
The New York Times
Wall Street Journal
Travel + Leisure
Town & Country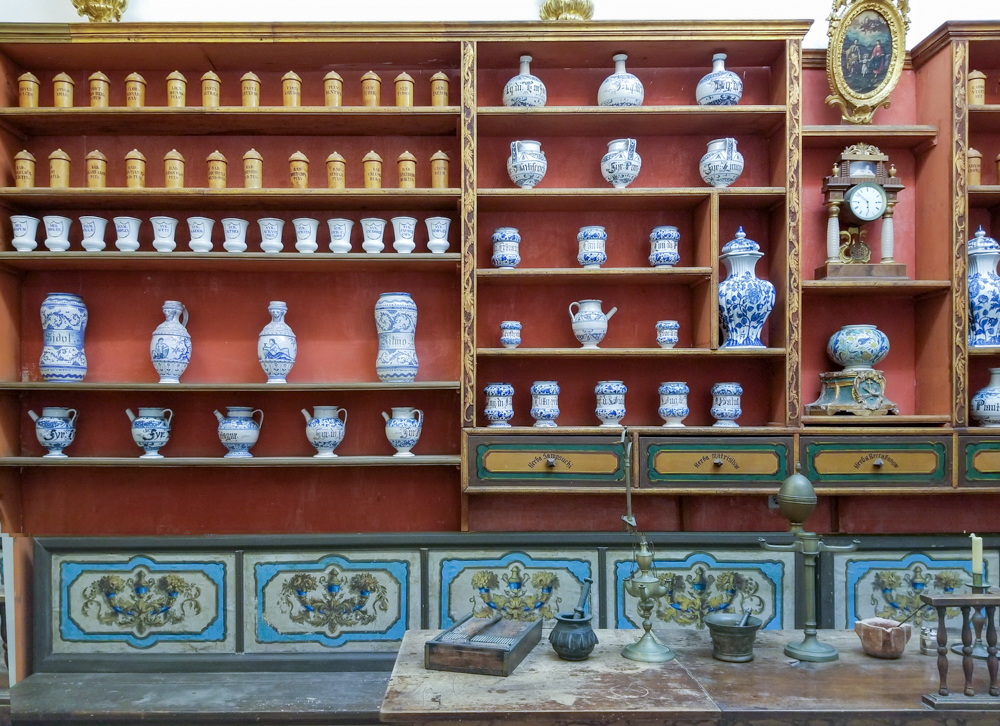 Just Back: A Private Tour of Croatia, Montenegro & Slovenia
Private Yacht Charters in the Mediterranean
A Visit to the Franciscan Church & Monastery in Dubrovnik, Croatia
Walking the Walls of Dubrovnik
Must Experience: A Private Boat Excursion on the Adriatic Sea in Croatia