February 23, 2015
The Reopening of Lizard Island in the Great Barrier Reef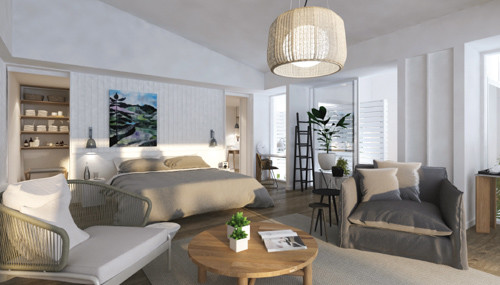 We're excited about the reopening of Lizard Island, our favorite resort in the Great Barrier Reef, Australia.
Following damage sustained by Cyclone Ita in 2014, the rooms and facilities have been renovated and upgraded with neutral colors to keep the focus on the beautiful views of the Coral Sea. The resort has also added a two-bedroom villa on a hilltop overlooking the turquoise water.
Lizard Island is the perfect base for exploring the surrounding Great Barrier Reef, where we can arrange snorkeling and scuba diving day trips, as well as game fishing and helicopter tours. It's also a wonderful destination in its own right. Surrounded by Lizard Island National Park, the resort offers snorkeling in lagoons and bays, walking on secluded beaches and hiking in the hills.
Lizard Island fully re-opens on April 1, 2015. Contact us now to begin planning an extraordinary private tour of Australia that includes Lizard Island and the Great Barrier Reef.