October 15, 2013
Must Experience: Autumn in Japan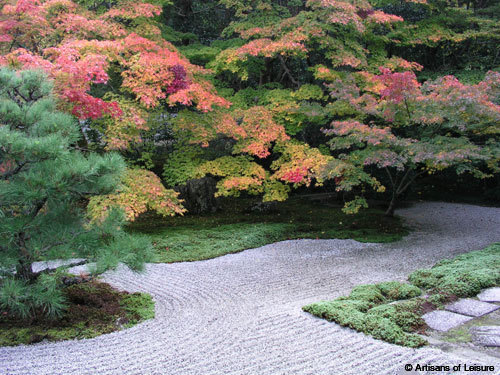 Japan is one of our favorite destinations for viewing spectacular fall foliage. Destinations like Kyoto are truly magical, with the brilliant colors of the momiji (maple) leaves against the backdrop of temples, shrines and Zen gardens.
We work with travelers to plan one-of-a-kind private tours in November that coincide with the best of autumn foliage.
Contact an Artisans of Leisure Japan travel expert to begin planning an autumn tour now.
Tags: Asia tours, autumn, culture, fall, fall foliage, gardens, Japan travel experts, Kyoto, luxury Japan tours, luxury tours, luxury travel, momiji, November, seasonal tours, Zen gardens