May 6, 2012
Top 5: Creative Ideas for European Summer Getaways

Europe is one of our favorite regions to visit in the summer, and there's still time to plan an incredible summer vacation. Here are a few ideas from our travel specialists.
1.) For the Mediterranean at its best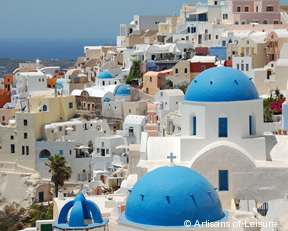 Recommended destinations:
Italy & Sicily, French Riviera, Greece & more
Inspiration for your tour:
Enjoying beautiful views of the Mediterranean Sea from your hotel room; exploring scenic hilltop villages in Provence, the Cinque Terre and the Greek Islands; touring top cultural attractions such as the spectacular Acropolis Museum, the ruins of Pompeii and the ancient temples of Syracuse with local experts; sailing around the island of Capri in a chartered yacht; private wine tasting excursions; ordering custom-made suits in Naples; a tasting tour of Palermo's markets; touring renowned pottery and glass studios; custom-making your own perfume in Grasse.
View sample Italy, France & Greece tours.
2.) For foodies who follow flavor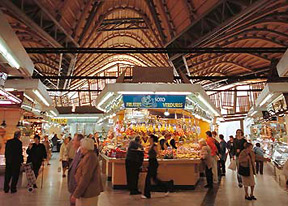 Recommended destinations:
Spain & Portugal
Inspiration for your tour:
A private pintxos (tapas) tour of San Sebastian's best small bars; wine and port wine tastings at private estates; touring wineries designed by famous architects; meetings with local chefs and food producers; private cooking classes at exclusive gastronomic societies; a private cruise on the Douro River; reservations at some of the most renowned restaurants in the world; sampling the finest Spanish iberico ham; expert private touring of UNESCO World Heritage Sites such as the Alhambra in Granada, Gaudi's Sagrada Familia in Barcelona, and the palaces of Sintra; tasting tours through urban markets.
View sample Spain & Portugal tours.
3.) For active luxury travelers seeking a summer escape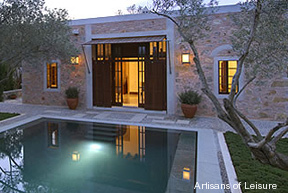 Recommended destination:
Turkey
Inspiration for your tour:
Cruising the Turquoise Coast by chartered gulet (yacht); touring Ephesus and other ancient ruins with an archaeology expert; hot-air ballooning over the otherworldly landscape of Cappadocia; hiking portions of the fabled Lycian Way; kayaking through the beautiful Dalyan Delta wetlands; seeing turtle breeding grounds; biking on Princes' Islands; meeting local potters; exploring Istanbul's bazaars and cultural attractions such as Topkapi Palace and the Blue Mosque.
View sample Turkey tours.
4.) For White Nights in northern Europe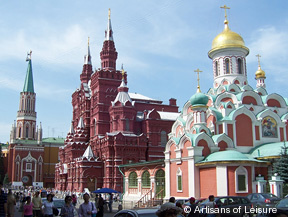 Recommended destinations:
St. Petersburg, Moscow, Helsinki, Tallinn & Riga
Inspiration for your tour:
Private tours of extraordinary palaces; visiting renowned glass studios; private art tours and behind-the-scenes tours of the Hermitage; private boat rides during the White Nights; venturing to the Golden Ring; touring Alvar Aalto architecture; exploring Moscow's best shops, galleries and restaurants.
View Russia & Baltics tours.
5.) For families that have been everywhere…almost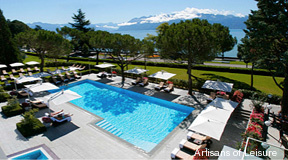 Recommended destinations:
Southern Germany & Switzerland
Inspiration for your tour:
A private tour of the BMW factory and Nymphenburg Porcelain Manufactory in Munich; touring castles, palaces and art museums; relaxing in the resort town of Baden-Baden; visiting markets in picture-perfect Colmar in nearby France; going inside a Swiss chocolate factory; visiting a Swiss cheese maker; hiking in the spectacular Swiss Alps.
View sample Germany & Switzerland tours.
Contact Artisans of Leisure at 1 (800) 214-8144 or call your preferred travel agent.
Destinations: Baltics, Estonia, Europe, Finland, France, Germany, Greece, Italy, Latvia, Portugal, Russia, Sicily, Spain, Switzerland, Turkey
Tags: active travel, adventure, architecture, art, best, customized tours, design, experts, family, food, hiking, inspiration, international, luxury tours, luxury travel, Mediterranean, museums, Northern Europe, overland tours, private, Riviera, shore excursions, summer travel, tours, travel, trips, UNESCO, vacations, wine